Shaky Clippers hold off Kings' late scoring run in 127-118 victory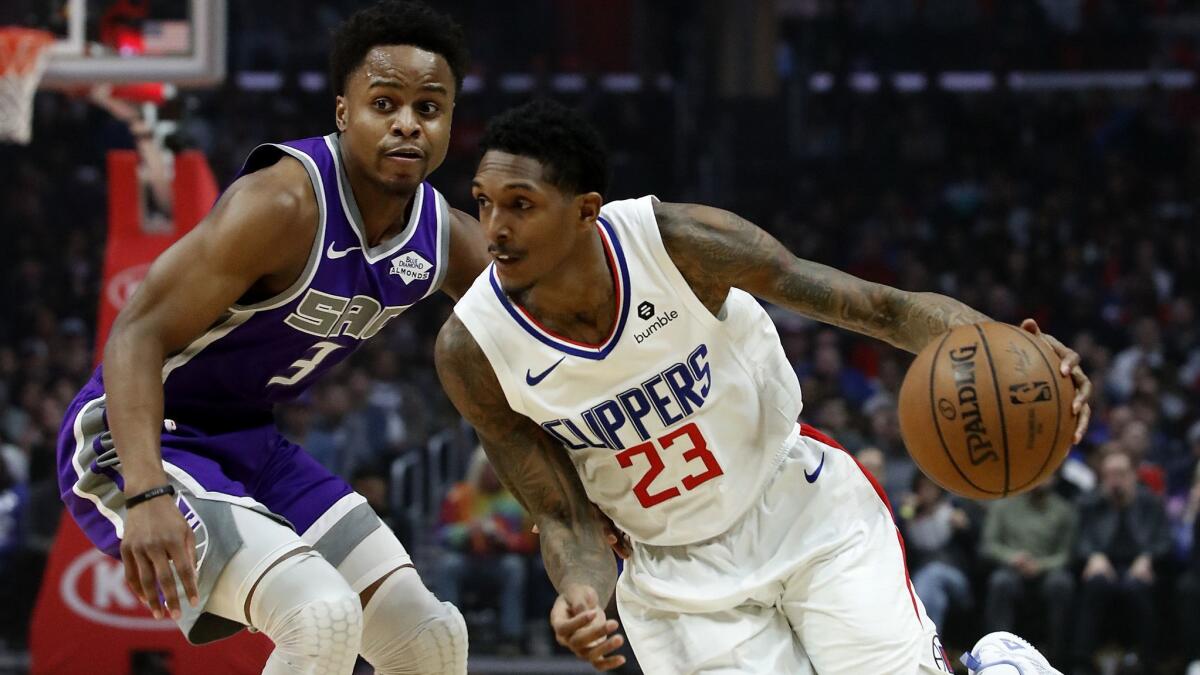 Clippers coach Doc Rivers has often complained about the schedule given to his team by the NBA, but there was nothing to grouse about Wednesday afternoon, two hours before his team tipped off against Sacramento at Staples Center.
The Clippers had both Christmas Eve and Christmas off and players had scattered, some across the country, to see family before returning to Los Angeles.
"The hope is they're off of break now," Rivers said, "and they're ready to play tonight."
They were for the first 40 minutes and the last 60 seconds.
In the seven minutes between, the Clippers gift-wrapped a massive comeback to the Kings, whose 24-1 fourth-quarter run trimmed a rout into a four-point Los Angeles lead with 2:16 remaining in the fourth quarter.
"They played with intensity and we weren't," said rookie guard Shai Gilgeous-Alexander, who finished with 13 points. "When one team plays hard and one doesn't, things like that happen."
With 3:22 to go, Rivers finally found a combination that worked by using reserves Montrezl Harrell and Lou Williams alongside starters Danilo Gallinari, Avery Bradley and Tobias Harris. Harrell made a jumper for a six-point lead with 1:58 left and, after a Kings three-pointer, Williams made a trademark jumper while fading to his left for a five-point lead with 52 seconds left.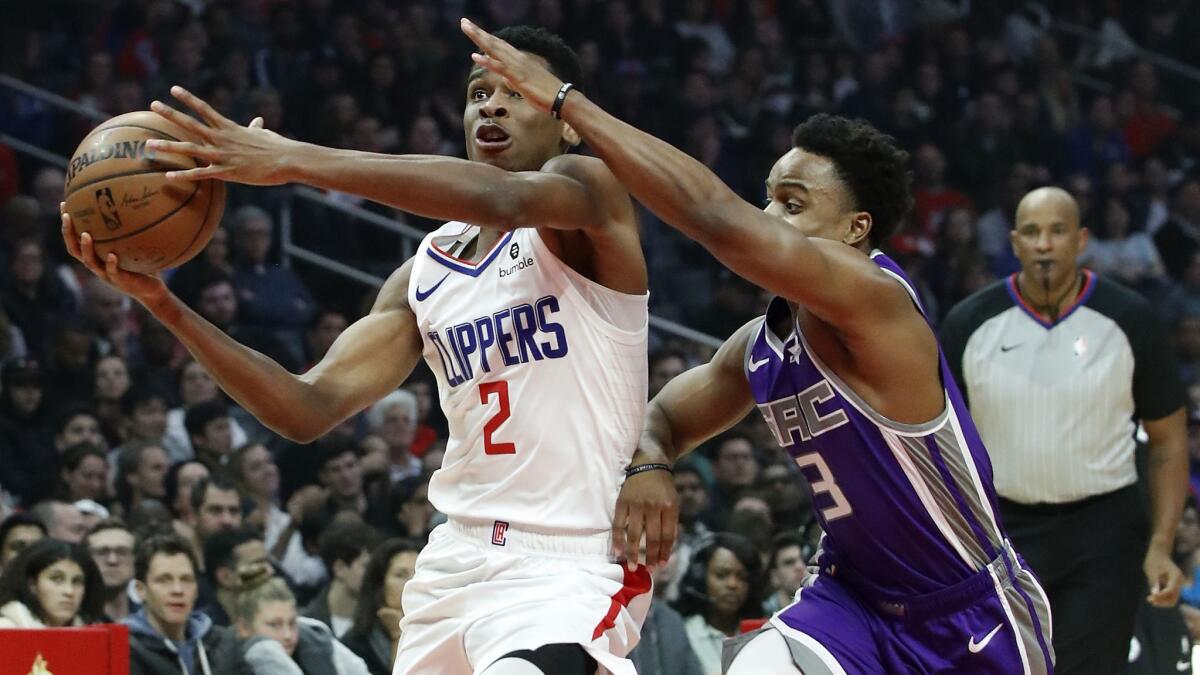 Harrell then blocked Frank Mason's layup and the Clippers held on for a 127-118 victory that marked their third win in their last four games.
Fifteen of Williams' team-high 24 points were scored in the fourth quarter. Harrell finished with 22 points, nine rebounds, five blocks and two steals in 27 minutes.
"I didn't think that last group came in ready to play, you could see that," Rivers said of the lineup he used, and stuck with, midway through the final quarter. "Give them credit. Sac, they don't go away, they keep playing."
The Clippers (20-14) knew that — the Kings had rallied from down 19 points to win each of their last two games — and yet still almost had a sure win devolve into a sloppy defeat. Rivers believed the bad shouldn't cloud the good.
"I thought it was a great lesson for that group," Rivers said. "But you don't get lost in that you won the game and you played pretty well for most of the game."
Indeed, the Clippers led by 12 after scoring 39 first-quarter points and as many as 21 points in the first half as the Kings, who owned the NBA's second-highest three-point shooting percentage entering Wednesday, missed their first nine shots from behind the arc and finished the first half one for 13. The Kings make no apologies for their uptempo style of play and dare opponents to keep pace; it's a way of tiring opponents for the fourth quarter, Rivers figured.
But all that running left the Kings spinning their wheels. They turned the ball over seven times in the first half, which allowed the Clippers 11 points from them, most off of fastbreaks of their own. The Clippers' 71 first-half points were their most in any half at home this season, and they led by 15 at the break.
Kings guard Buddy Hield, after averaging 28 points in his last five games, was held to 11 points on four-of-18 shooting. Every Clippers starter scored in double figures for the first time this season after the Clippers started center Boban Marjanovic in place of Marcin Gortat. Marjanovic was used because Kings center Willie Cauley-Stein wasn't a threat to shoot and thus made Marjanovic's size an advantage. Marjanovic finished with 11 points.
Gilgeous-Alexander scored a team-high 11 in the first quarter and made a jumper off an assist from Bradley with 5:54 remaining in the third quarter to extend the Clippers' lead to 90-71. Cut above his right eye and bleeding, he left the game half a minute later and the offense ground to a halt. The Kings' ensuing 10-1 run over the next two minutes cut the Clippers' lead to 10 and prompted Rivers to call a timeout.
Gilgeous-Alexander returned to the bench minutes later with a bandage near his eyebrow, no stitches required, just as Williams made a three-pointer from the left wing for a 100-83 lead.
Late in the third quarter, the bleeding had stopped for the young guard and his team.
Or so it seemed.
"I didn't think they were going to win," Gilgeous-Alexander said of the Kings' late push. "But it's a good lesson for us to learn from."
Twitter: @andrewgreif
Get our high school sports newsletter
Prep Rally is devoted to the SoCal high school sports experience, bringing you scores, stories and a behind-the-scenes look at what makes prep sports so popular.
You may occasionally receive promotional content from the Los Angeles Times.