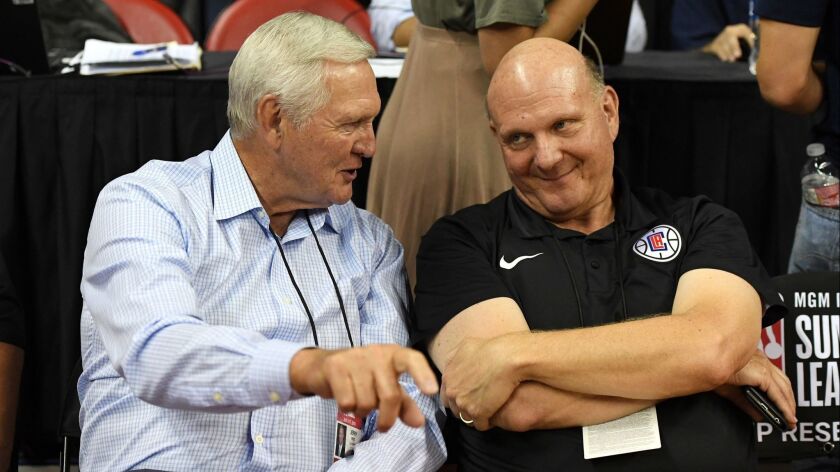 Clippers general manager Michael Winger informed the Minnesota Timberwolves on Saturday that he will not interview for their vacant president of basketball operations job and is instead staying in Los Angeles.
A source with knowledge of the situation, but not authorized to speak publicly on the matter, confirmed Winger's decision, which was first reported by the Athletic. Winger was one of several candidates the Timberwolves planned to meet with in the next two weeks.
Winger began his career in the front offices of the Cleveland Cavaliers and Oklahoma City Thunder and is highly regarded for his salary cap knowledge. He joined the Clippers in 2017 amid a front-office shake-up that saw Lawrence Frank become the team's president of basketball operations.
The Clippers have rebuilt their roster on the fly while remaining competitive each of the last two seasons since the team's new front office was assembled. Those moves have helped net the team draft picks, offload lengthy contracts and position it to potentially sign two free agents to maximum salary deals this summer.
Winger is not the only member of the Clippers' front office who has been courted for openings elsewhere. The New Orleans Pelicans, seeking a general manager, have received permission to talk with assistant general manager Trent Redden. Like Winger, Redden joined the front office in 2017. Redden worked with David Griffin, the newly installed Pelicans president of basketball operations, in Cleveland, where they helped build the roster that won the 2016 NBA championship.
---