Blake Griffin says goodbye to Clippers fans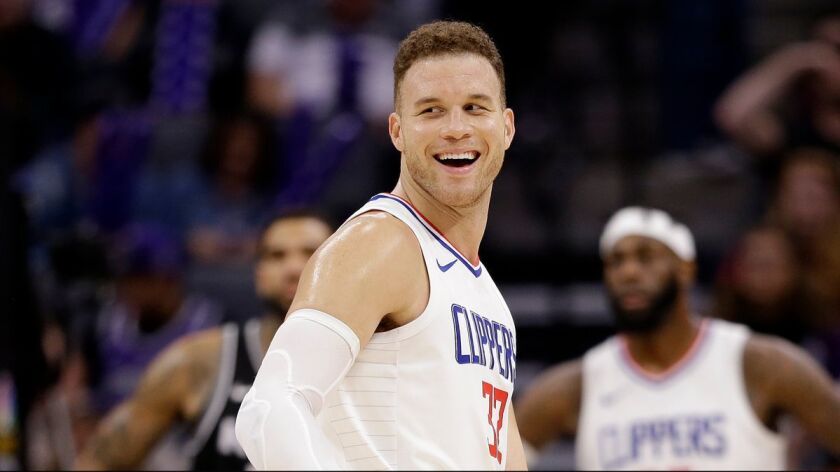 Blake Griffin said goodbye to Clippers fans on Tuesday, a day after he was traded to the Detroit Pistons.
"Needed a night to digest and reflect on what happened…. From being a #1 pick, to Lob City, to six straight Playoff appearances, I am so proud to have been part of the success of the Clippers organization," he wrote on Twitter.
"LA has been my home since I started in the league and I will be forever grateful to the city for embracing me and supporting me. To the fans, you have been awesome every step of the way. Thank you for your years of support. Now I'm ready for the next chapter, getting to work and helping the Detroit Pistons make a run in the Eastern Conference."
Griffin, who'd been the face of the franchise since being drafted No. 1 overall in 2009, was traded along with Willie Reed and Brice Johnson for Avery Bradley, Tobias Harris, Boban Marjanovic and first- and second-round draft picks. The deal gives the Clippers both assets and more financial freedom this summer and next.
Gallinari returns
The Clippers got additional reinforcements with the return of Danilo Gallinari on Tuesday night after he missed 25 games with a left glute injury.
Gallinari has missed 38 of 50 games in his first season with the Clippers, but they will need his scoring in the wake of the Griffin trade.
"No pain at all," Gallinari said before scoring 15 points in 25 minutes. "I feel good. I'm very excited. It's been a while already. No more setbacks or other stuff. Just ready for the playoff push."
Gallinari, who started at power forward, could sympathize with Griffin being shipped out. Gallinari was traded from the New York Knicks to the Denver Nuggets in a deal for Carmelo Anthony during the 2010-11 season.
"I was in New York for like two years. Blake has been here all his career," Gallinari said. "So, it's NBA business. This business is real crazy."
Walton denies claims
Travis Walton, an assistant coach with Agua Caliente Clippers of Ontario who has been placed on administrative leave, issued a statement denying allegations of a sexual assault and battery charge against him while he was an assistant coach at Michigan State in 2010.
"I have never been charged with sexual assault and, to my knowledge, the alleged sexual assault was never reported to Michigan State University or the police," Walton said in a statement to the Associated Press. "My encounters with this woman were more than just a single occasion, and my actions with her were always consensual."
Twitter: @BA_Turner
---
Get the latest on L.A.'s teams in the daily Sports Report newsletter.
You may occasionally receive promotional content from the Los Angeles Times.