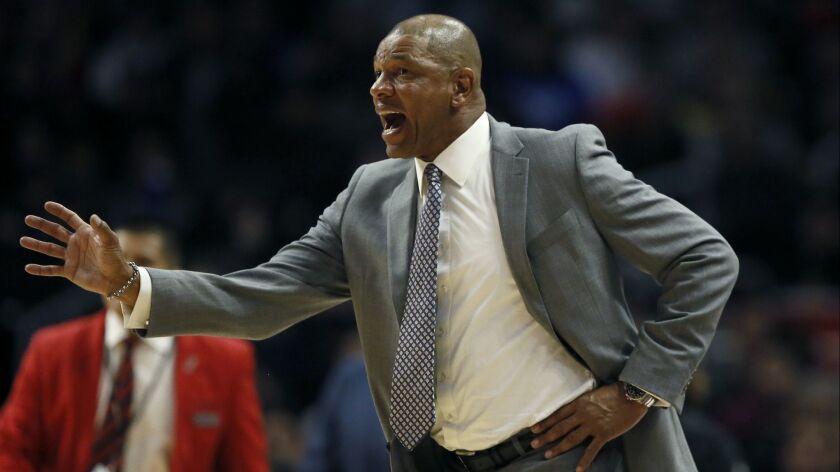 Doc Rivers had quite a fortunate day on Monday.
Hours before the Clippers became the first team in NBA playoff history to come back from a 31-point deficit to win, Rivers nearly lost two grand before a stranger intervened on his behalf.
"Shout out to the San Francisco person who, at the corner today, I was walking down the street -- this is a true story -- I reached in my pocket to grab my phone, unbeknownst to me, dropped about two grand on the floor on the street," Rivers said. "Kept walking, didn't know it. Guy tapped me on the back and said, 'That's your money.'
"I don't know a lot of places that that would happen. But it happened today."
Rivers said he barely had time to realize what had happened before the Good Samaritan quickly walked away.
"Whoever that was, you could have had free tickets if you hadn't ran away," Rivers said.
With the Clippers winning Game 2, there will be at least one more game played at Oakland's Oracle Arena before the teams' playoff series is decided. Perhaps Rivers' mystery hero will emerge in time to take him up on his tickets offer.
---