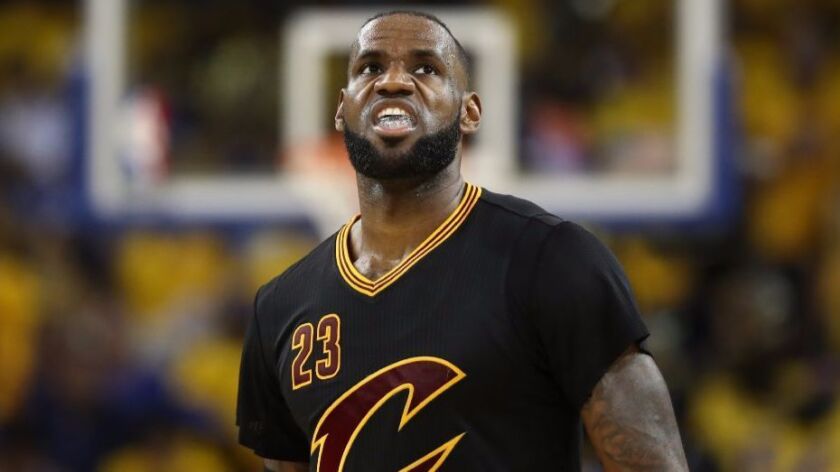 When the NBA unveiled its full slate of games Monday for the 2017-18 season, the league made sure to jump-start things with marquee players in marquee games early in the season.
And for those fans in Los Angeles, the NBA put the trending Lakers and Lonzo Ball against the steady Clippers and Blake Griffin in the season opener for both at Staples Center on Oct. 19.
The season starts Oct. 17 off with LeBron James — with or without Kyrie Irving — and the Cleveland Cavaliers hosting the Boston Celtics and Isaiah Thomas and free-agent signee Gordon Hayward in a rematch of last season's Eastern Conference finals.
Later that night in the second nationally televised game, the NBA champion Golden State Warriors and Steph Curry, Kevin Durant and the gang will receive their rings before playing the Houston Rockets and James Harden and Chris Paul in Oakland.
The Lakers, with excitement building over second-overall pick Ball, will play on TNT 11 times, ESPN 11 times and once on ABC. They also will play the Minnesota Timberwolves on Christmas night at Staples Center.
For the Clippers, whose home opener is Oct. 21 against the Phoenix Suns, they will be on TNT nine times and ESPN 10 times. The Clippers will not play on Christmas for the first time in seven years.
The Clippers will get their first shot in Los Angeles at Paul on Jan. 15.
The Christmas Day lineup is Philadelphia at New York, Cleveland at Golden State, Washington at Boston, Houston at Oklahoma City and Minnesota at Lakers.
Other games of note will be when the Thunder and Paul George, who was traded from Indiana this summer, visit the Pacers on Dec. 13; when Minnesota and Jimmy Butler, who was acquired from Chicago, play the Bulls on Feb. 9; and when Boston and Hayward, who departed Utah, visit the Jazz on March 28.
The NBA also said there will be no more four-games-in-five-nights for the first time and that back-to-back games had been reduced to a historic-low of 14.4 per team.
Twitter: @BA_Turner
---