Dodgers want to rule out compartment syndrome with Andre Ethier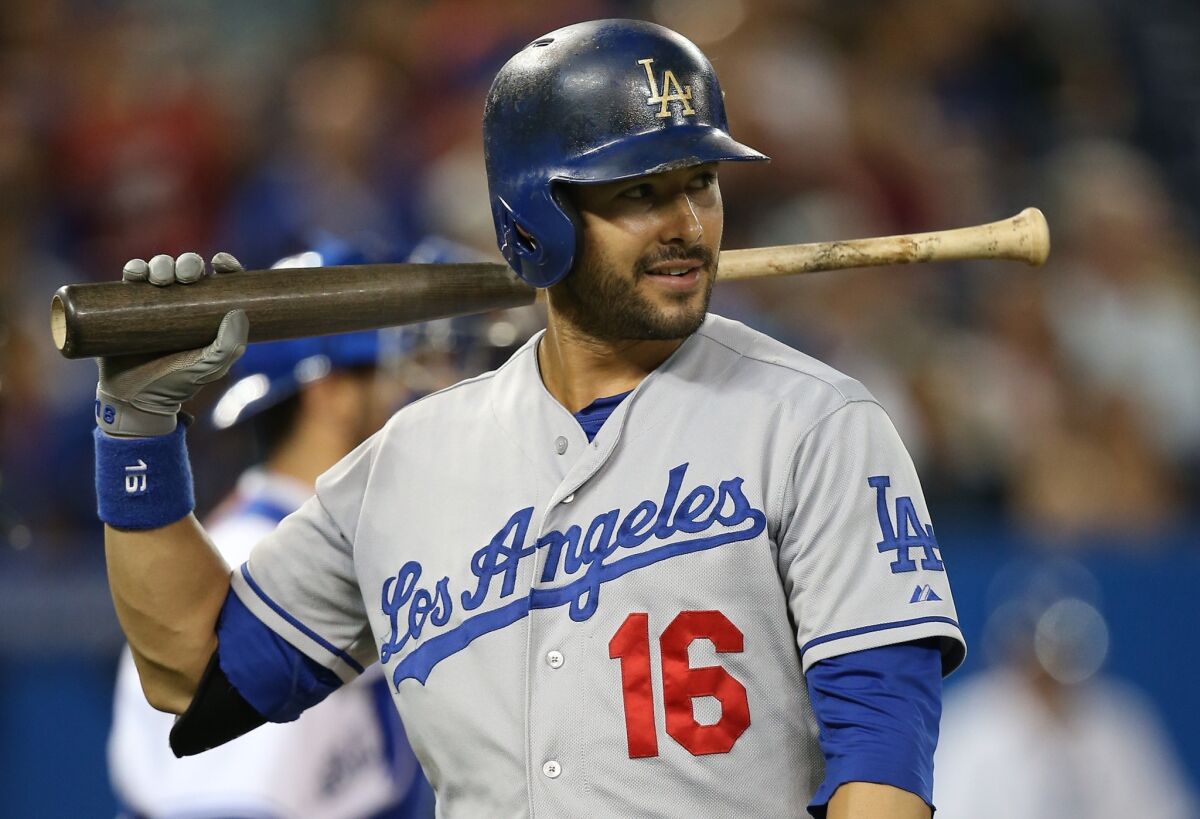 Bruises that take a while to heal, perfectly understandable. A tad sore to the touch? To be expected.
But nine days after Andre Ethier's left calf was hit by a pitch in Chicago, it was not improving. Lately, it seemed to be getting worse.
"It kind of got more sore to the touch the last couple of days, so that was just something they were concerned about," Ethier said.
So on Tuesday, Ethier was scratched from the lineup and sent to a local hospital for tests. He said team officials wanted to make sure there was no blood clot, and something else.
Something that gave them a scare last season.
"I went to see if there was a clot or kind of the same thing Mark [Ellis] had last year, that compartment syndrome," Ethier said. "They were kind of concerned along those lines."
Ellis needed emergency surgery last season when compartment syndrome nearly cost him his left leg. He was out for six weeks.
"That was never really a concern of mine, but they wanted to rule out all possibilities," Ethier said. "It still feels the same way nine days later, why is that? That was my question. I've fouled balls off my shins and stuff before, and two and three days out it's still tender, but not almost a week and a half later."
Manager Don Mattingly said it remained to be seen whether Ethier would start Wednesday in the series finale against the Mets. With an off-day Thursday, it seems more prudent to wait until Friday when the Dodgers open a three-game series in Philadelphia.
"All [the tests] came back negative," Mattingly said. "It's just this thing keeps hanging on. He may be ready [Wednesday], maybe not, but [he'll return] Friday for sure."
Ethier said the leg doesn't bother him when he loosens up, but does when he sits or is stagnant for a long period.
"Once I get warmed up, it's good," he said. "But if I'm sitting still for a while, it just stiffens up on me. When I wake up, that first five or six steps out of bed's not the funnest thing."
---
Get our Dodgers Dugout newsletter for insights, news and much more.
You may occasionally receive promotional content from the Los Angeles Times.