There should be no way Dodgers sign pitcher accused of throwing games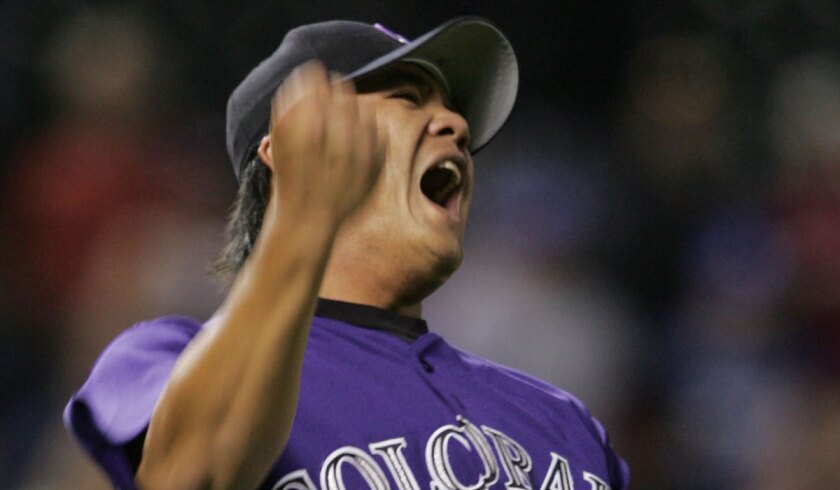 This new Dodgers brain trust seemingly has a place for anyone, regardless of past indiscretions. That Andrew Friedman, he's a forgiving guy.
While with the Tampa Bay Rays, he once traded for reliever Josh Lueke, who had been accused of rape and served 40 days when he pleaded no contest to a reduced charge of false imprisonment that stemmed from May 2008 incident in Bakersfield while playing for the Texas Rangers' Class-A team.
Earlier this month, Friedman traded Matt Kemp to the San Diego Padres for catcher Yasmani Grandal, who had to serve a 50-day suspension to start the 2013 season after testing positive for performance-enhancing drugs.
And now comes word the Dodgers are close to signing reliever Chin-hui Tsao, who hasn't pitched in five years since being banned in the Taiwanese league for promising to throw games.
Tsao should at least be well rested. Of course, there's excellent reason for that. It's just difficult to fathom that Friedman's desire to improve the bullpen would extend so low as to offer a minor league contract to Tsao.
Game-fixing and gambling are the great no-no's of Major League Baseball, the reasons eight players were banned from the game in the 1919 Black Sox scandal and hit-king Pete Rose has not been allowed in the Hall of Fame.
The Taiwan government never actually charged Tsao, reportedly because the first game he agreed to throw was wiped out by a typhoon and he backed out of the second, allegedly telling bookies he was unable to recruit enough teammates to assure the game could be thrown. It did issue a non-indictment report that alleges bookies provided the right-hander with call girls at hotels to convince him to go along with their plans.
While Tsao never faced court charges, the Taiwanese league banned him. And remember, the Black Sox were found not guilty in court, and Major League Baseball still banned them.
It goes back to the integrity of the game, which remains crucial.
Tsao, 33, tried to make a comeback in Australia in November but Taiwan made enough of a stink that the league backed down.
That shouldn't be necessary here. The Dodgers simply need to do the right thing and stay clear of Tsao. After all that silly talk of a dysfunctional clubhouse and ridding it of certain personalities, how do you invite someone in with this dark cloud?
---
Get our Dodgers Dugout newsletter for insights, news and much more.
You may occasionally receive promotional content from the Los Angeles Times.