Dodgers have a real division problem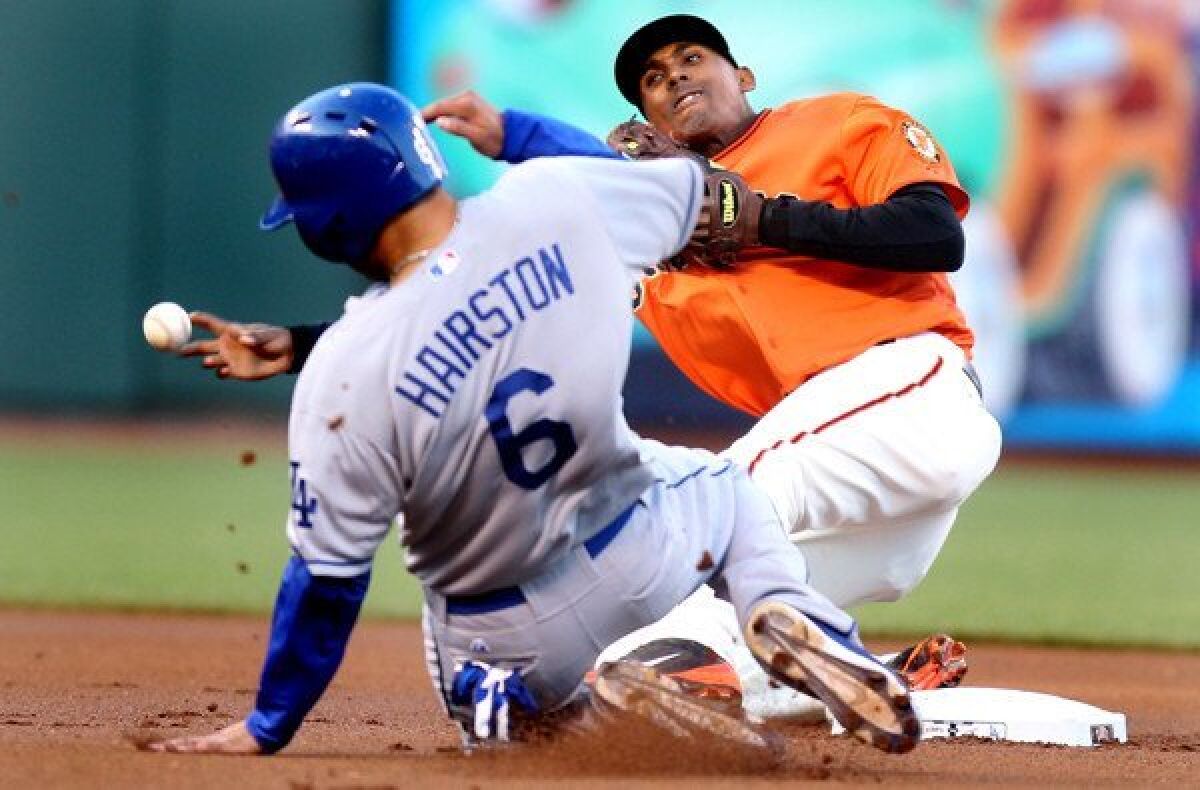 Sifting through the ruins from two consecutive walk-off losses to the rival Giants is bad enough, but then there is this:
The Dodgers are struggling to beat teams within their own division.
If the Dodgers want to win the National League West, they'd best start by playing better against their division brethren.
They can point to their stunning list of injuries all they want, but it won't change that beloved bottom line. They are a disappointing 13-16 overall. And the main cause is not exactly difficult to identify.
The Dodgers are 5-12 against other teams in the West.
That's the worst division record for any team in the West. The Dodgers are currently 1-4 against the Giants, the one team they're supposedly focusing on.
But the Dodgers have a losing record against every other team in the West too (Padres, 2-4; Rockies, 1-2; Diamondbacks, 1-2). They actually have the worst record of any team in the NL against teams within its own division not named Miami (6-15), though it's close.
The Dodgers are 8-4 against every team out of their division. Those pesky division rivals, though, have proven to be a major problem in the first five weeks of the season. One they need to rectify before playoff dreams head out of town early.
---
Get our Dodgers Dugout newsletter for insights, news and much more.
You may occasionally receive promotional content from the Los Angeles Times.