There's just about zero downside to Dodgers adding Michael Young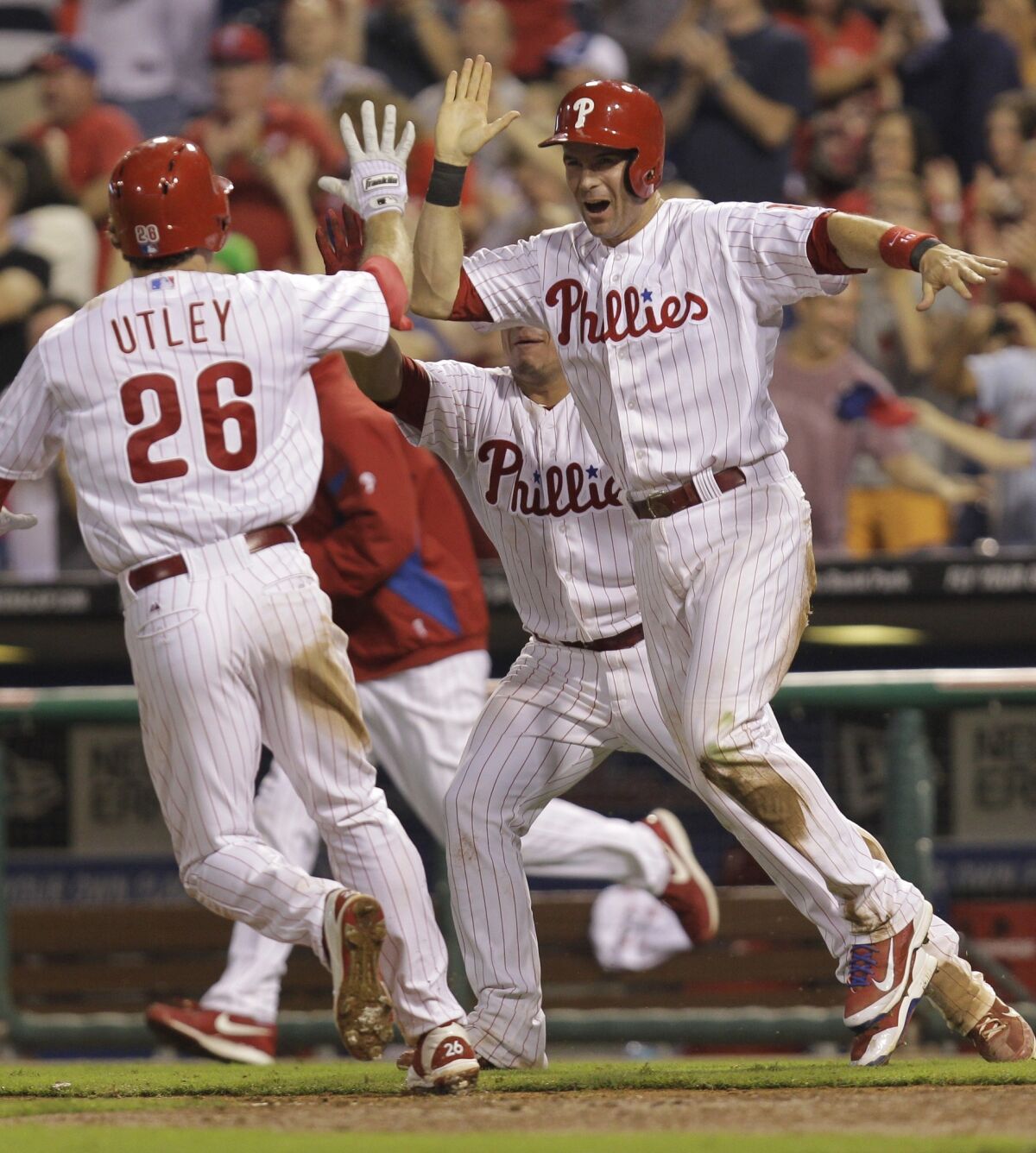 You don't lose here. There's no drawback, no downside to the addition of Michael Young.
He's an experienced veteran, someone who should move seamlessly onto the playoff train the Dodgers are commanding.
Where's the downside? The worst thing that could happen is he'll keep Scott Van Slyke off the postseason roster. I like Van Slyke, but in a clutch at-bat in the postseason, I'll take Young.
When you're going as well as the Dodgers are, you have to be careful who you add this late in the season. You don't want to be bringing in a bat and an ego that might prove disruptive in the clubhouse.
But Young is the antithesis of that. He's renowned as a terrific clubhouse guy.
"Everyone has a lot of respect for the way Michael Young plays," said Chris Capuano. "I think he's exactly the kind of guy you want around here late in the season. He's another guy who is a great situational hitter, a great clutch hitter. He can only make us better."
Young is from Southern California. He went to La Puente Bishop Amat High. He waved his no-trade clause to join his hometown team.
"I think he's a professional player who has a chance to help us," said General Manager Ned Colletti. "We have a long way to go and when you can add people this time of year who bring what he brings, we've gone for it and will continue to go for it."
But at age 36, is Young on the downside of his career? Absolutely. Is he a lesser defender at third than Juan Uribe? Without question.
But Young is not coming here to become a regular in the lineup. For the first time in his career, he'll be a backup. That's the only question with his acquisition – can he adjust to being reserve? Incredibly, in his 13-year career he's only pinch hit 13 times.
"This is a guy who can hit," said Manager Don Mattingly. "He makes us stronger. He gives us more options. Gives us a chance to spell Adrian [Gonzalez], if we want to spell Juan.
"What we're doing is working and we like the guys we have, but Mike just adds to it. This is a guy who's been in the playoffs, who's been to the World Series, he gives us postseason experience."
Young understands the situation in Los Angeles. He's coming here to be part of a World Series-caliber team. To add depth and experience.
Besides, there's no guarantee the final roster spot will come down to Young and Van Slyke, who's expected to be added when rosters are expanded Sunday. There are 27 games to go; somebody could get hurt. More unthinkable, but still possible, Matt Kemp could never get it going.
You don't hurt yourself by adding veteran depth to your bench, by adding someone universally perceived as a great teammate.
---
Get our Dodgers Dugout newsletter for insights, news and much more.
You may occasionally receive promotional content from the Los Angeles Times.