Dodgers' Hector Olivera hasn't made it to U.S. yet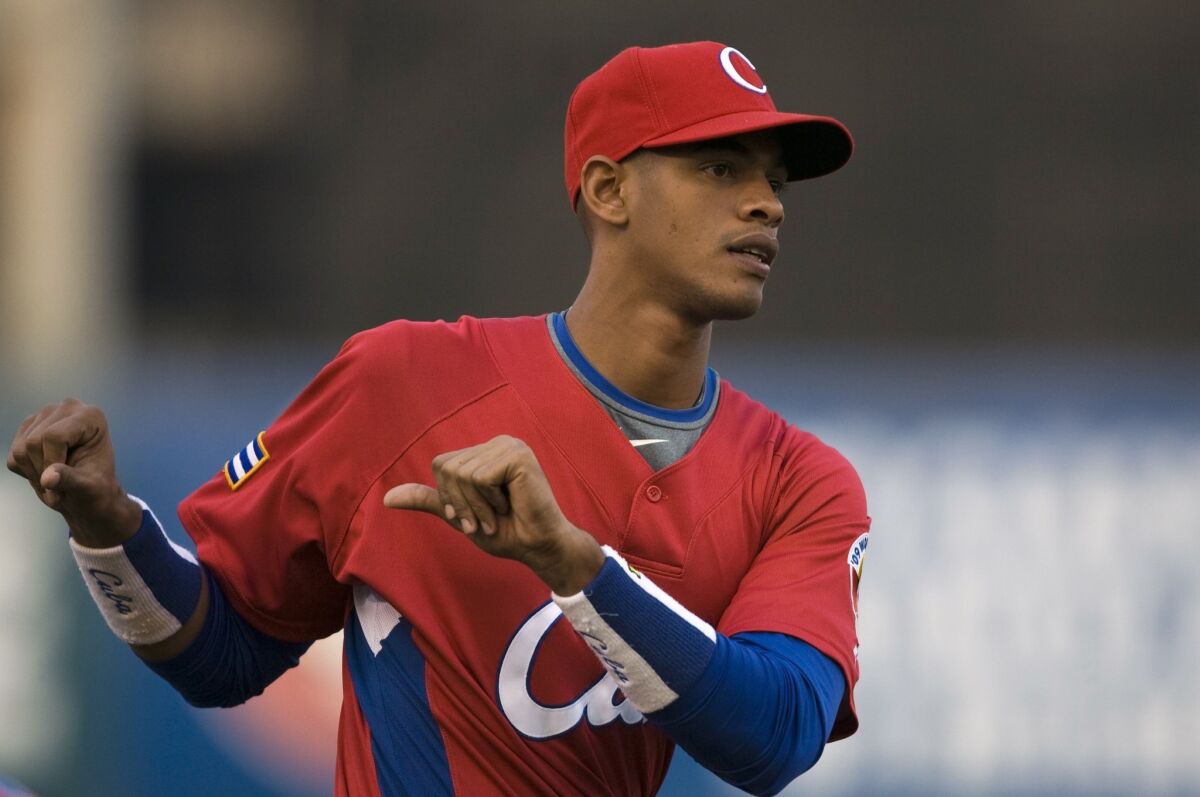 The Dodgers agreed to terms with Cuban infielder Hector Olivera last month, but it could be months before he is in position to help the team this season.
Olivera, 30, prompted a bidding war in part because of his apparent readiness to jump directly to the major leagues. On March 24, the Dodgers struck a deal for six years and $62.5 million.
However, Olivera remains in the Dominican Republic, waiting for a visa. When he gets one, he will fly to Los Angeles for a physical examination, which will not be routine because of concerns over the condition of his right elbow. Under the deal, if Olivera requires elbow surgery, the Dodgers can add a seventh year to the contract for $1 million.
If Olivera passes his physical, the Dodgers would send him to the minor leagues. Olivera has not played professionally in two of the last three years, and the Dodgers want to assess his ability at third base, second base and perhaps first base while he gets back into game shape.
The Dodgers do not need Olivera this season, barring injuries at the major league level. But third baseman Juan Uribe and second baseman Howie Kendrick can be free agents after the season, and Olivera would be a logical replacement for either.
The Dodgers also agreed last month to an $8-million deal with Cuban right-hander Pablo Millan Fernandez. He too is awaiting a visa.
Get our Dodgers Dugout newsletter for insights, news and much more.
You may occasionally receive promotional content from the Los Angeles Times.