Dodgers' deal to send Juan Uribe to Braves sputters after player veto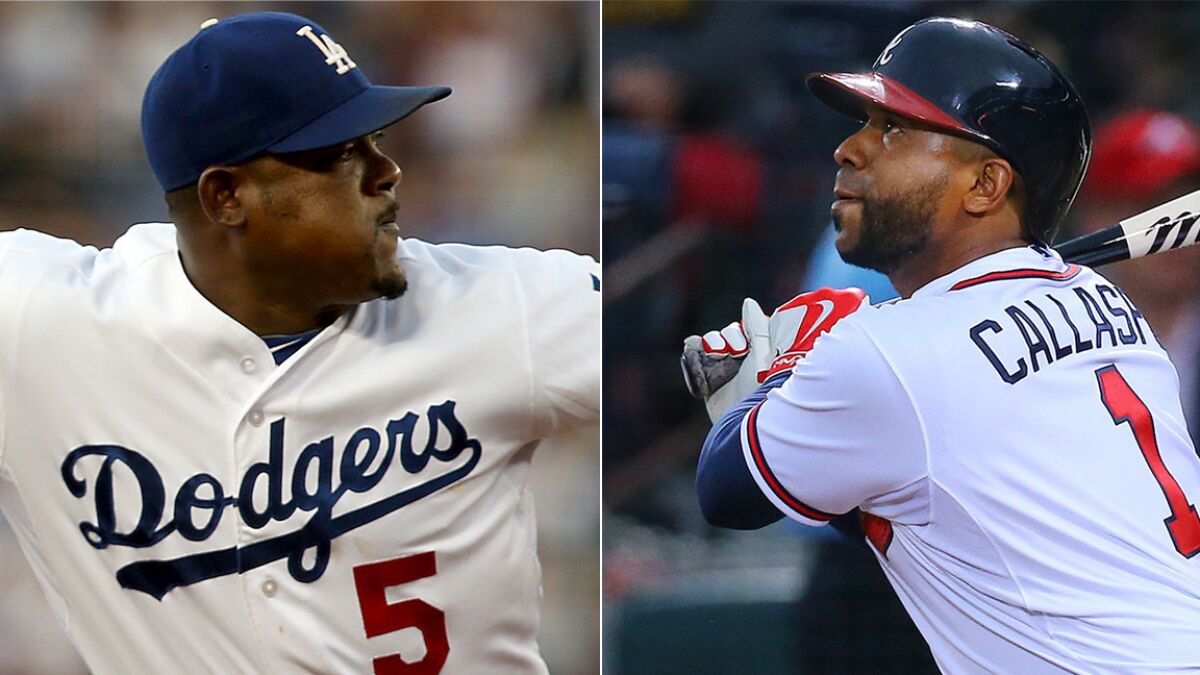 Over the weekend, Dodgers Manager Don Mattingly was asked about the role third baseman Juan Uribe would play, now that it seemed he was no longer a starter.
"There's going to be a point when Juan's going to be a valuable part," Mattingly said.
It seems the Dodgers felt he would bring the most value in a trade.
The Dodgers reached an agreement with the Atlanta Braves to trade Uribe for third baseman Alberto Callaspo as part of a multiplayer deal, but it was rejected by Callaspo, according to a person familiar with the situation.
Callaspo, who signed a free-agent contract with the Braves in the off-season, received an automatic no-trade clause through June 15 as part of Major League Baseball's collective bargaining agreement. After June 15, he cannot veto a trade.
Uribe batted .311 last season with nine home runs and 54 runs batted in, but much of his playing time has been taken over by Alex Guerrero and Justin Turner. Uribe has one home run and six RBIs in 81 at-bats.
In the same number of at-bats, Guerrero has eight home runs and 20 RBIs and is hitting .309. Turner is batting .289 with five home runs and 17 RBIs in 83 at-bats.
"It's tough with Alex and Justin right now," Mattingly said.
Callaspo has struggled at the start of this season. He is batting .206 with one home run. His one-year deal is worth $3 million. Uribe is in the final year of his contract and is owed $6.5 million over the season.
Twitter: @zhelfand
Get our Dodgers Dugout newsletter for insights, news and much more.
You may occasionally receive promotional content from the Los Angeles Times.