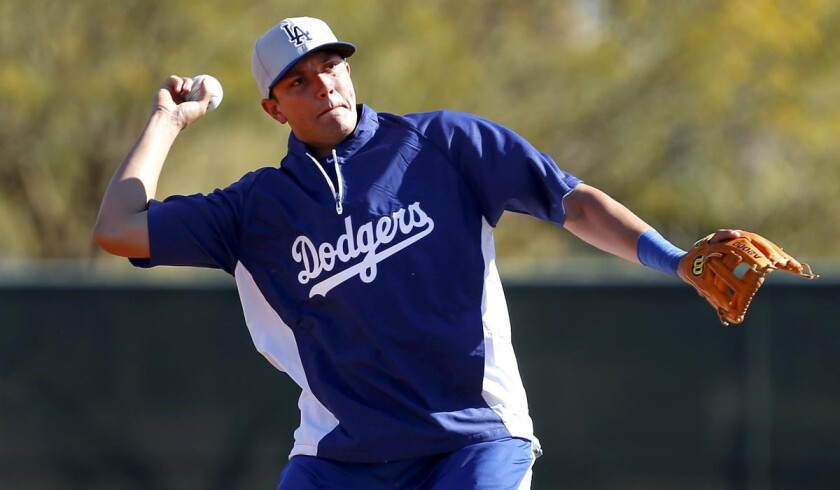 One infielder headed out and one came on down. And the bigger prospect headed out.
Prior to Friday's game against the Rockies, the Dodgers optioned Erisbel Arruebarrena back to triple-A Albuquerque and called up infielder Miguel Rojas from the Isotopes.
Arruebarrena is the Dodgers' latest Cuban defector, signed during spring training to a five-year, $25-million contract. He was called up when Juan Uribe went on the disabled list with a strained hamstring, and started four games at shortstop when Hanley Ramirez was nursing a sore calf.
Considered an excellent defender whose hitting still needs to develop, he played well defensively and actually hit .308 (four for 13).
But once Ramirez returned, Arruebarrena stopped playing. He hasn't started since May 27 and he's someone the Dodgers want playing and developing, and not wasting away on the bench.
Rojas, 25, can play shortstop, second and third. He offers the more versatile infielder the Dodgers like, and he's not someone they feel compelled to give playing time. Another good glove man, he was hitting .302, appearing in 23 games at shortstop, 16 at third and eight at second for the Isotopes.
To make room for Rojas on the 40-man roster, the Dodgers moved Chris Withrow to the 60-day disabled list. Withrow had Tommy John surgery last week.
---