Dodgers: Vin Scully 'unsure' if this season will be his last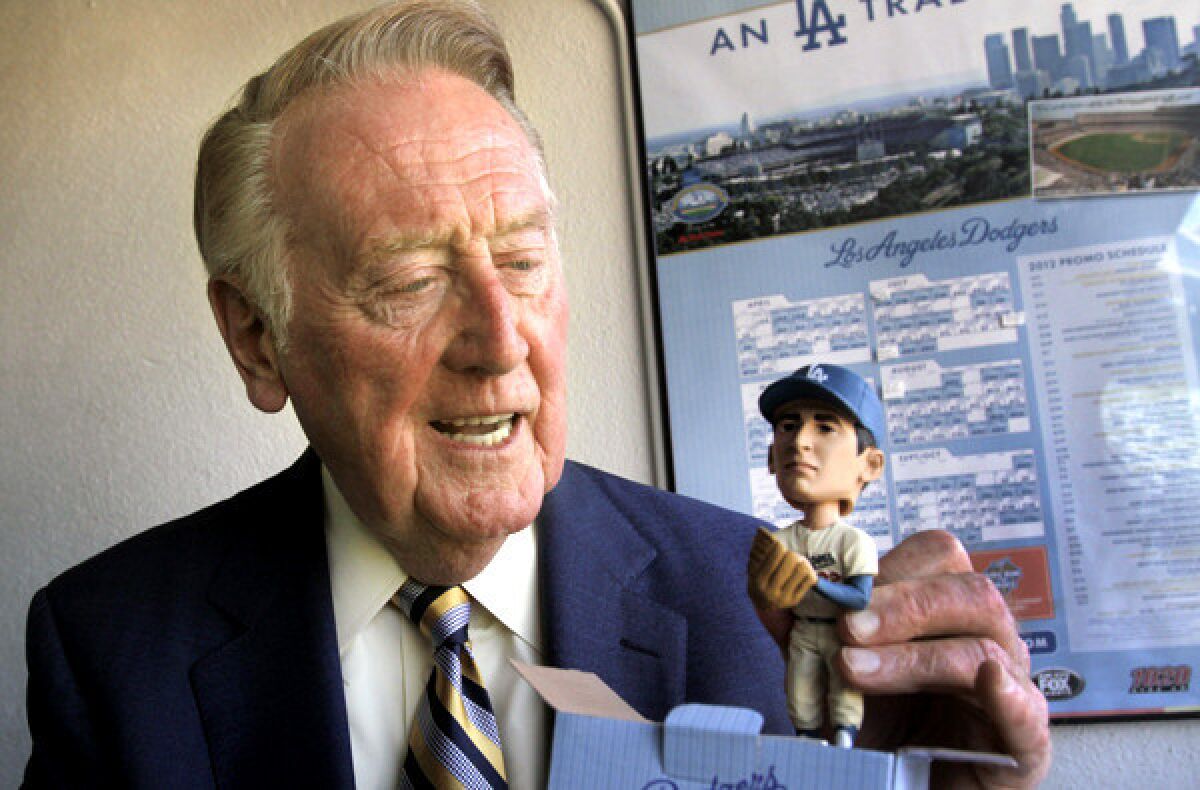 Vin Scully said Monday he is "very unsure" whether this season will be his last as the voice of the Dodgers.
"This is 65 years," Scully said. "That's a retirement number."
Scully, 86, quickly emphasized he had made no decision on whether to retire. The Hall of Fame broadcaster said he would evaluate the matter this summer and would consider how well he feels physically and whether he can continue to do the job at a high level.
"I don't mind getting older," he said. "I just don't want to get old."
Scully, the voice of the Dodgers since 1950, calls home games but generally limits his travel to games in San Francisco, San Diego and Arizona. He said he expects to call about 110 games this season.
He said he might consider a lesser schedule beyond 2014 if the Dodgers had any interest in such a concept. Jerry Coleman, the San Diego Padres broadcaster who died last month at 89, called home day games in his final seasons.
Scully also said he appreciated overtures to participate in the profiles, documentaries and other behind-the-scenes programming that will accompany games on SportsNet LA, the all-Dodgers, all-the-time cable channel that launches Feb. 25. However, with game broadcasts by night and game replays by day, he said fans deserve to hear other voices.
"That will be more than enough of me," Scully said. "I don't want people to say, 'Him again?' "
Get our Dodgers Dugout newsletter for insights, news and much more.
You may occasionally receive promotional content from the Los Angeles Times.