Dodgers won't extend Zack Greinke's contract this winter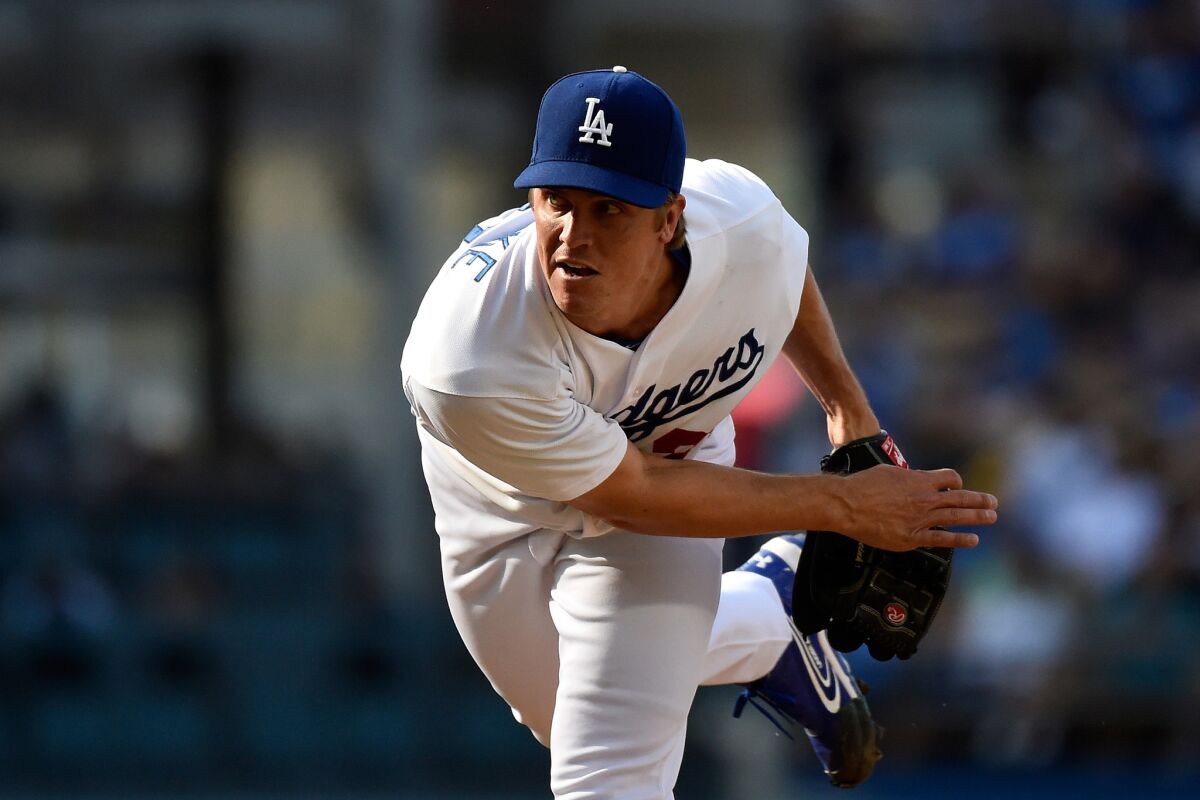 Reporting from San Diego —
One of the most prominent subplots in the Dodgers' interest in Jon Lester is this: Zack Greinke can opt out of his contract after next season.
The Dodgers could end the suspense now by negotiating a contract extension with Greinke. However, president of baseball operations Andrew Friedman said Monday that the Dodgers would not discuss an extension with Greinke this winter.
With Lester expected to sign for at least with $150 million on Tuesday or Wednesday -- the Dodgers, San Francisco Giants, Chicago Cubs and Boston Red Sox are the apparent bidders -- Max Scherzer will be able to use the Lester contract as a starting point in his free-agent talks.
The riches lavished upon Lester and Scherzer all but guarantee that Greinke will opt out of his contract with the Dodgers, barring injury or ineffectiveness next season.
"What happens with Lester and Scherzer will say a lot," Greinke told The Times last July.
Greinke, 31, would forfeit three years and $71 million if he opts out of his contract, presumably in search of a longer and more lucrative deal. However, if he plays out his Dodgers contract, he would not be eligible for free agency until age 35, when a five- or six-year deal for a pitcher would be far less likely.
Lester turns 31 next month. Scherzer is 30.
The Dodgers might be prudent to wait, not only because the baseball operations staff is new but because Greinke has had mild elbow issues in each of the last two years.
They still could negotiate an extension with Greinke before he would hit free agency. In 2011, CC Sabathia used the leverage of an opt-out clause to negotiate an extension with the New York Yankees that guarantees him $30 million and could be worth $50 million.
---
Get our Dodgers Dugout newsletter for insights, news and much more.
You may occasionally receive promotional content from the Los Angeles Times.