Don Mattingly: Dodgers won't overwork Clayton Kershaw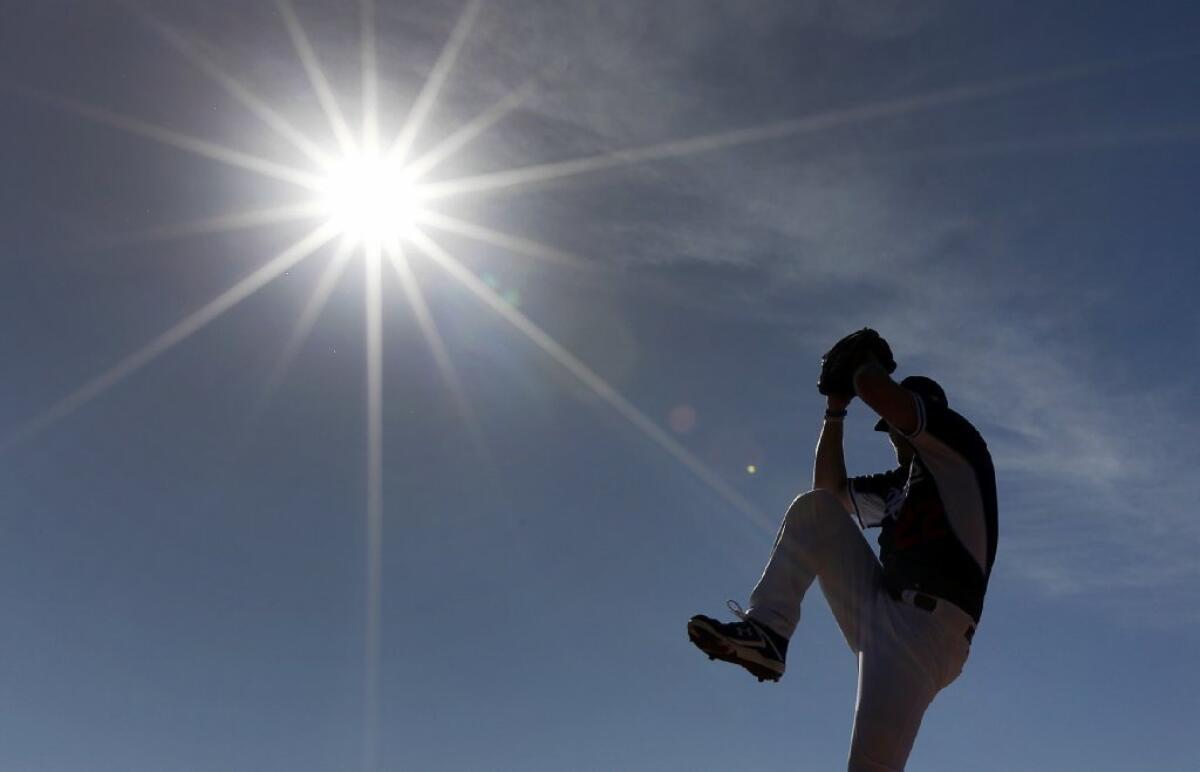 PHOENIX — Because of the Dodgers' unique schedule, Clayton Kershaw could start three of the Dodgers' first six regular-season games on normal rest.
But Manager Don Mattingly sounds as if he doesn't want him to.
Asked if he thought starting Kershaw three times in six games might be too much, Mattingly replied, "I think it might be."
Based on what Mattingly said — or, rather, wouldn't say — it now appears possible Kershaw might not pitch in the Dodgers' season-opening series in Australia. Asked if the Dodgers would consider not starting Kershaw in Australia against the Arizona Diamondbacks, Mattingly all but ignored the question.
Pointing out that a skipped bullpen session or a minor physical setback could prevent a pitcher from starting in Australia, Mattingly said, "We have to get everybody ready. We can't consider not getting guys ready. We can't make decisions on, 'This guy's going and this guy's not going' at this point."
But if everyone is healthy, would it be an option to not start Kershaw in Australia?
"Again, we look at all the options of what's going on," Mattingly said. "This spring will tell us what's going on. Is Clayton going good, is Zack [Greinke] feeling good? How's the spring going on? Is it a little rough? Whatever it is factors into making our decision."
Including the playoffs, Kershaw pitched a career-high 259 innings last season. Mattingly said it was important for the Dodgers to carefully monitor his workload.
"We've very mindful of Clayton and the number of innings he pitched last year, [and] the short winter," Mattingly said. "We're not going to be cautious and baby him, but we have to make sure we pay attention to how many innings this guy's throwing. We know he's a workhorse. He's deep into a lot of games, so it's going to translate into a lot of innings. If we can cut an inning here or an inning there, we're going to try to take care of him."
Get our Dodgers Dugout newsletter for insights, news and much more.
You may occasionally receive promotional content from the Los Angeles Times.