Long, hard road for Scott Elbert gets more difficult when he's DFA'd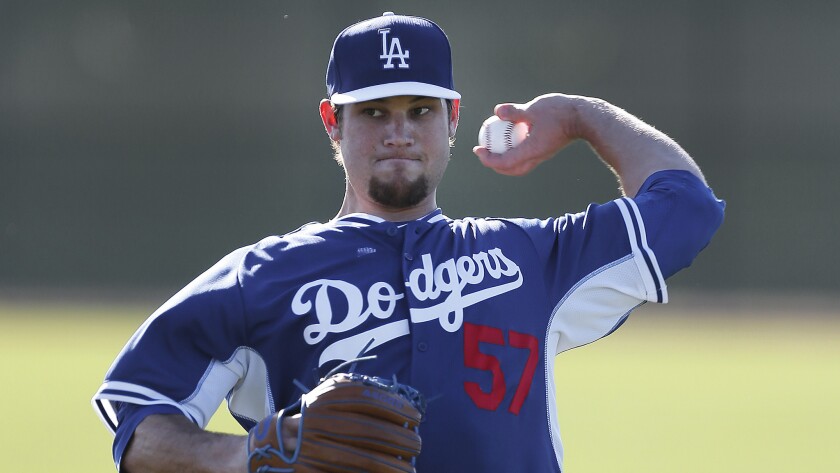 How do you not feel for Scott Elbert?
The Dodgers' former No. 1 draft pick was designated for assignment Tuesday, unable to return this season after a third elbow operation.
He underwent Tommy John surgery June 7, 2013, and could not complete his comeback this season. With Elbert out of options and still working himself back, the Dodgers had little choice. They weren't about to put him on their 25-man roster while he was so uncertain and they were chasing down a pennant.
There is little likelihood the left-hander will be claimed, so he could return to them and agree to a minor league assignment. Hopefully that is what happens.
But he could decide he's battled back long enough. He'll be 29 on Aug. 13 and has three young daughters. Maybe he just walks away and starts a new life.
Elbert tried a comeback last year following a pair of preseason arthroscopic elbow surgeries only five months apart. Then as he was nearing his return, the elbow went and he headed for Tommy John.
He made 15 rehab appearances this season (including two starts), going 0-1 with a 4.26 ERA.
This is not the way Elbert and the Dodgers had it figured when he was taken with the 17th overall pick in 2004. He began as a starter, but when his minor league career stalled he became a reliever.
Even then it was no easy path to the majors. He had short visits in 2008 and 2009, but when he was called up for one game the following year and suffered a miserable outing, he was quickly sent back down.
There was apparently an emotional element he had to deal with, because he missed the rest of the season on the inactive list.
But over the next two seasons he seemed to find his calling as a left-handed specialist. In 2011 he appeared in 47 games and had a 2.43 ERA with a pair of saves. The next season his ERA was only 2.20 when the elbow first flared and he had his first surgery in August.
In January came a second surgery and finally the Tommy John.
It's been a rough road for Elbert. Hopefully not one that's reached a dead end.
---
Get our Dodgers Dugout newsletter for insights, news and much more.
You may occasionally receive promotional content from the Los Angeles Times.