Yasiel Puig returns to Dodgers lineup; rain delays start in Washington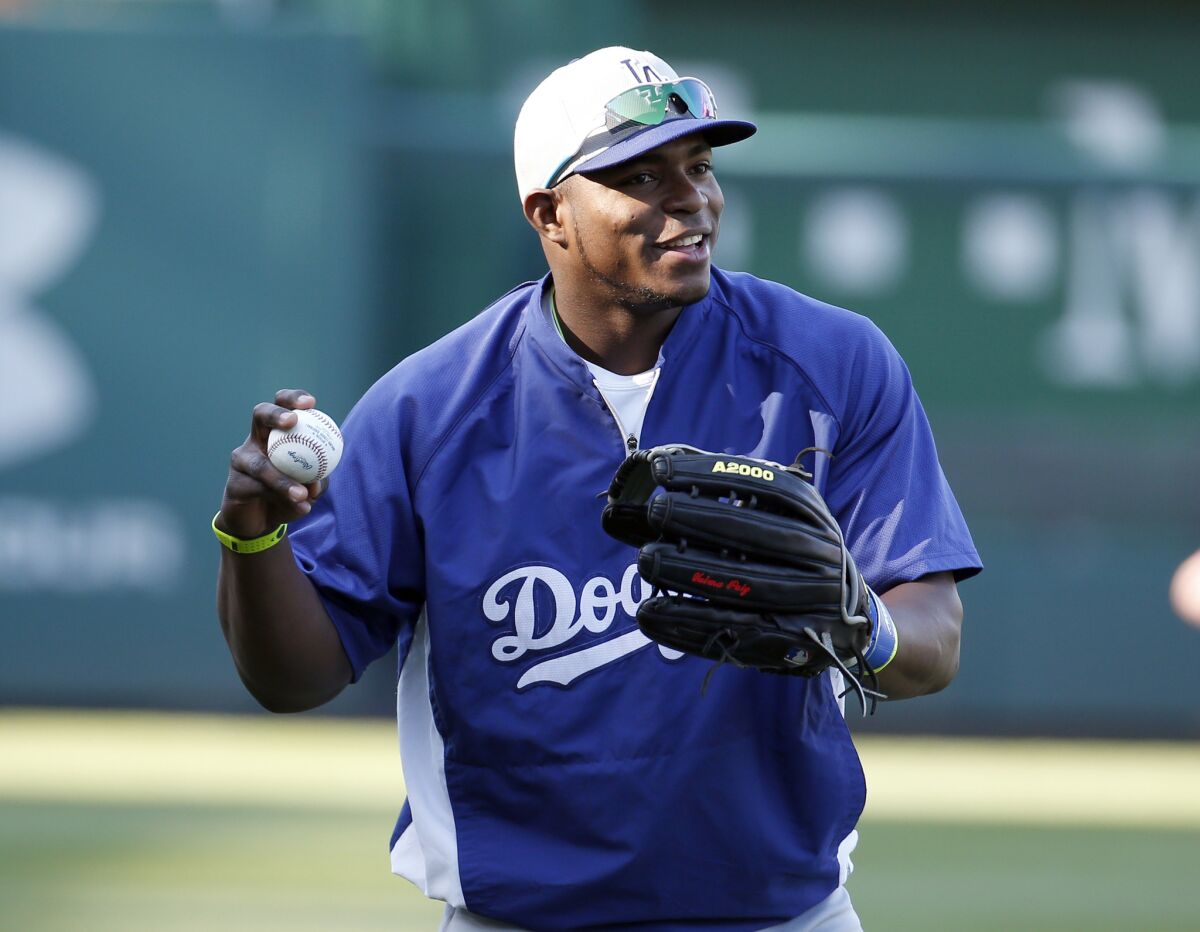 Two familiar things returned prior to the Dodgers' afternoon game in Washington, D.C., on Wednesday, one very welcomed, the other not so much.
Yasiel Puig, who had missed two games after a violent collision with the outfield fence in Miami, is back in the lineup. Waiting for him is only Nationals ace Stephen Strasburg.
That's assuming they eventually get the game in, because the other piece of familiarity waiting for the Dodgers on Wednesday was a tarp over the infield at Nationals Park.
Yep, it's raining and the game's 10 a.m. PDT start has been delayed. A 40-minute delay was called even before it was scheduled to begin, so they're expecting it to come down awhile. It being a day game, there figures to be plenty of waiting involved before this one is called.
The Dodgers already went through a 3-hour 17-minute rain delay Monday in Washington.
Puig in the lineup put Matt Kemp out of it Wednesday. Manager Don Mattingly told reporters in Washington he thought Kemp looked "tired" in Tuesday's game.
Get our Dodgers Dugout newsletter for insights, news and much more.
You may occasionally receive promotional content from the Los Angeles Times.