Ted Lilly pitching in Venezuela after neck nerve endings cauterized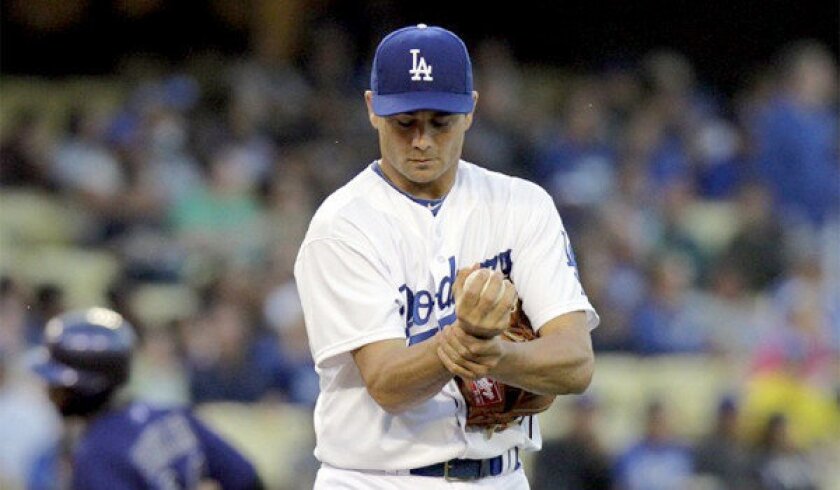 Ted Lilly was always something of a different guy, which isn't meant in a negative way.
He was what you might call serious. I'm sure he smiles, but fairly certain in his next career you won't catch him at your local comedy club. He is left-handed. Did not throw very hard, but when he was on, was difficult to hit. He answered questions in a direct manner that would have made Gen. Patton proud, but he always answered.
But when he was dogged by a neck problem and ineffectiveness, the Dodgers released him last July.
Now Lilly will be 38 in January and has already made over $80 million in his 13-year career. And is not ready to give up the ghost on his career.
His agent, Larry O'Brien, told Sportsnet's Ben Nicholson-Smith that Lilly is trying to regain his form in the Venezuelan winter league after having the nerve endings on the right side of his neck cauterized by a spine specialist. The procedure is not considered surgery, but a large needle is used to burn nerve endings, his agent said.
"That procedure has given him relief," O'Brian said.
O'Brien said Lilly hopes to start approximately six games and pitch 35-40 innings in Venezuela and then resume his major league career.
Lilly went 0-2 with a 5.09 earned-run average in five starts for the Dodgers last season, and is 130-113 with a 4.14 ERA for his career. And of course, old left-handers never die, they just have nerve endings cauterized?
---
Get our Dodgers Dugout newsletter for insights, news and much more.
You may occasionally receive promotional content from the Los Angeles Times.