What we learned from the Angels' 3-2 walk-off victory over the Dodgers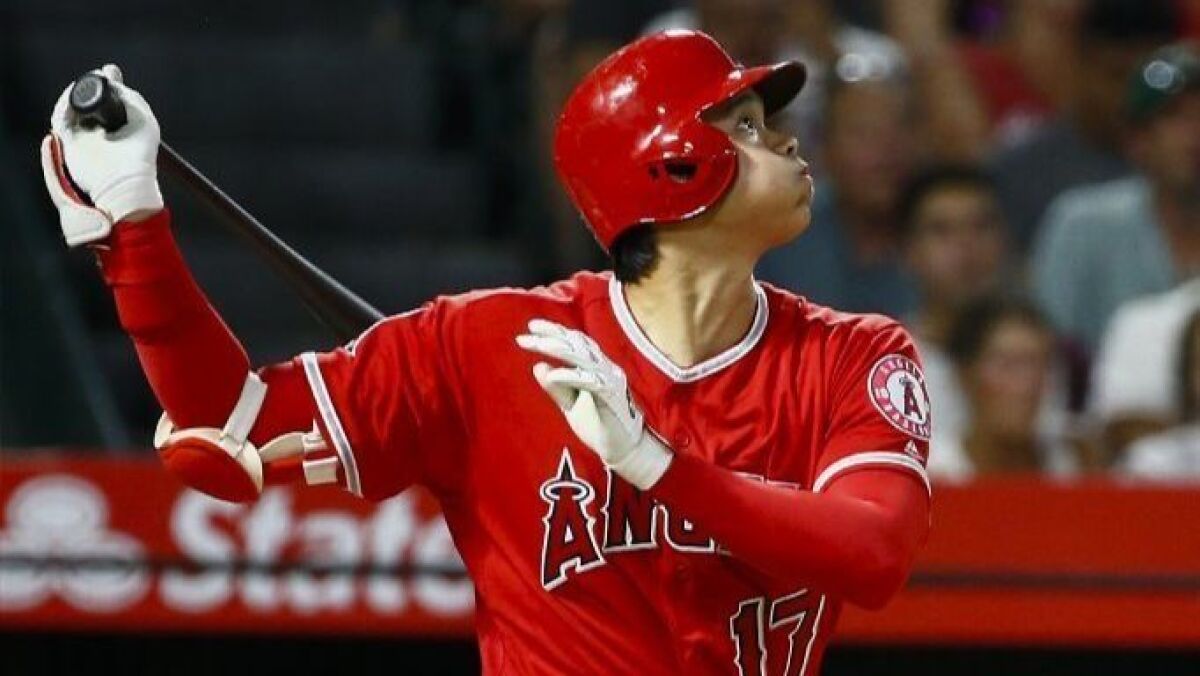 Here's four things we learned from the Angels' walk-off win over the Dodgers:
Shohei Ohtani can run when he needs to
The Angels' 24-year-old Japanese rookie can hit, and his .278 batting average proves it. He can pitch, and his 4-1 record proves it. And Shohei Ohtani, at least in spurts, can also steal bases.
His climactic steal against the Dodgers in the bottom of the ninth Saturday that helped the Angels secure a 3-2 walk-off win proved it.
"I think I still lack the skill part of stealing a base," he said through a translator, "so I only try to go when it's close to 100% that I'm going to be safe."
Manager Mike Scioscia said that while it only marked Ohtani's second stolen base of the season, his ability to make things happen with his legs isn't a surprise.
"We knew from our reports that he could run," he said. "He's the second-fastest guy on our team."
Ohtani may also be improving as a hitter
On Friday, Ohtani played in his fourth game since returning from the disabled list, but he's still not cleared to pitch. That's allowed him to focus some extra time on his hitting.
Scioscia said he doesn't think it will affect Ohtani because he was already so regimented with the way he practiced hitting, but Ohtani himself is trying to use the time away from pitching to his benefit.
"I'm not sure if it's a positive or a negative that I'm not pitching," he said. "Hopefully it turns out to be a positive."
Kenley Jansen isn't invincible
The Dodgers' closer hadn't blown a save since April 17, converting 21 straight. That streak ended Friday.
Aside from going from an 0-2 count to walking Ohtani, as well as allowing hits to David Fletcher and Ian Kinsler, Jansen was upset with himself for not backing up home plate on the errant throw from Yasiel Puig that allowed the Angels' winning run to score.
He approached Puig after the game to apologize.
"That's my fault. This game is on me today. I take all the blame," he said. "... I've got to be backing up home plate there."
Mike Scioscia's bullpen could be thin Saturday
The Angels have relied heavily on their bullpen the last three days. The team has used eight relievers over that span, with five of them having pitched twice.
The good news for Scioscia is that only one — Hansel Robles — has thrown more than two innings.
Still, that's a lot of pressure on starter Deck McGuire, who has only started once for the Angels and sports an ERA of 7.56.
---
Get our Dodgers Dugout newsletter for insights, news and much more.
You may occasionally receive promotional content from the Los Angeles Times.