Lux and Gonsolin named Dodgers' top minor leaguers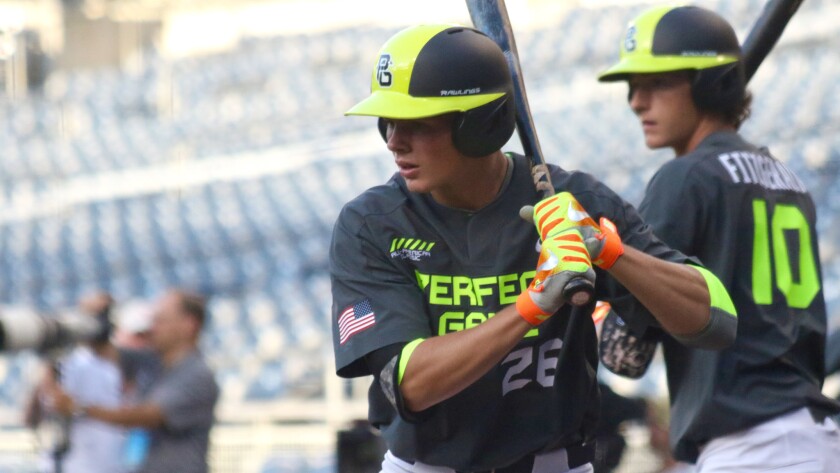 Gavin Lux and Tony Gonsolin, two minor leaguers the Dodgers expect to fuel playoff pushes in the future, were on hand at Dodger Stadium witnessing what that future could look like. They were summoned to Los Angeles to receive awards for their seasons during a ceremony held before the Dodgers and Colorado Rockies played the second game of their three-game series for National League West supremacy.
Gonsolin was named organization's minor league pitcher of the year after a standout campaign in his first pro season as a starter. Lux, an infielder, was named the minor league player of the year, displaying the potential the Dodgers envisioned when they drafted him in the first round in 2016.
"It's incredible," Gonsolin said. "I've never been to this stadium before, so seeing this and experiencing the dugout and that stuff and the view of what it could be, is something I want to do."
After hitting .244 with a .693 on-base-percentage for single-A Great Lake last season, Lux batted .324 with a .913 on-base-plus-slugging percentage in 116 games between single-A Rancho Cucamonga and double-A Tulsa. The 20-year-old credited adjustments in his swing — particularly a consistent swing path implemented to produce fewer ground balls — was the key in his leap in production, which remained consistent when he jumped a level.
Lux split time between shortstop and second base again this season, but played more shortstop. He insisted improving his footwork and throwing accuracy at the position are his chief objectives this winter.
"Obviously, there's still a lot of work to do," Lux said. "It's just a step closer…It's a little closer every year. Just enjoying it while I'm here."
Gonsolin, 24, went 10-2 with a 2.60 ERA in 26 starts between Rancho Cucamonga andTulsa, striking out 155 batters in 128 innings. It was Gonsolin's first professional season as a starter; the right-hander made 61 relief appearances over his first two years.
I learned "how to pitch, to be honest," said Gonsolin, a ninth-round pick in 2016. "How to use everything. How to mix. How to not rely on one thing. In the short time, be more consistent."
Twitter: @jorgecastillo
---
Get our Dodgers Dugout newsletter for insights, news and much more.
You may occasionally receive promotional content from the Los Angeles Times.