Dad's a Dodger, but Joe Kelly's son is still a Mookie Betts fan — and he lets the whole clubhouse know it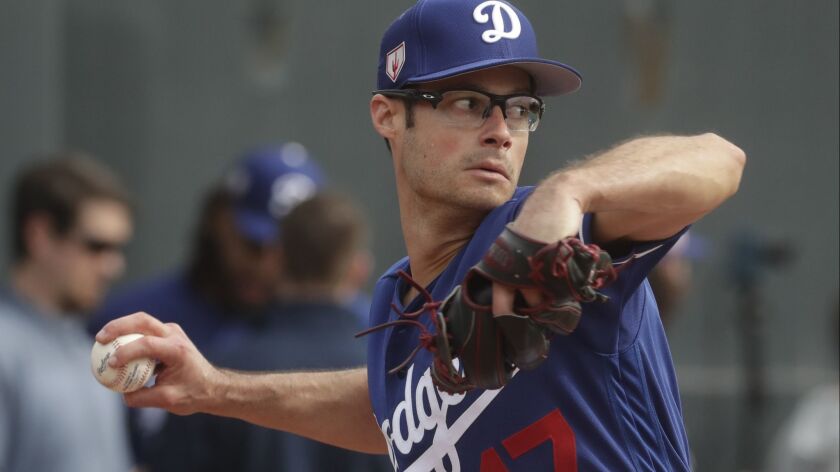 Dodgers pitcher Joe Kelly's son, Knox, made headlines at the end of the World Series last season. The 2-year-old yelled "Mookie Betts" into a reporter's microphone while his father was being interviewed when the Boston Red Sox won the Series. Note that Joe was a reliever for the Red Sox last season.
Now that his father has signed with the Dodgers, does Knox have a new favorite player? Or team?
Knox has been hanging around with the Dodgers during spring training. He was invited by manager Dave Roberts to the clubhouse to speak with him and the team. You would think time spent with a new team might change Knox's opinion on a favorite player and team. But when Roberts asked the boy to name his favorite team in front of the entire clubhouse, Knox wasn't hesitant with his answer.
At least when Roberts asked him if he liked the Dodgers, he replied with a "yes."
To be honest, he probably answers everything with "Mookie Betts"; favorite movie, favorite show, favorite ice cream flavor, Mookie Betts. It'll probably take Knox a little time to get used to his father's new team.
Twitter: @edmgonzalez
---
Get our Dodgers Dugout newsletter for insights, news and much more.
You may occasionally receive promotional content from the Los Angeles Times.