Dodgers elect to release reliever Kevin Gregg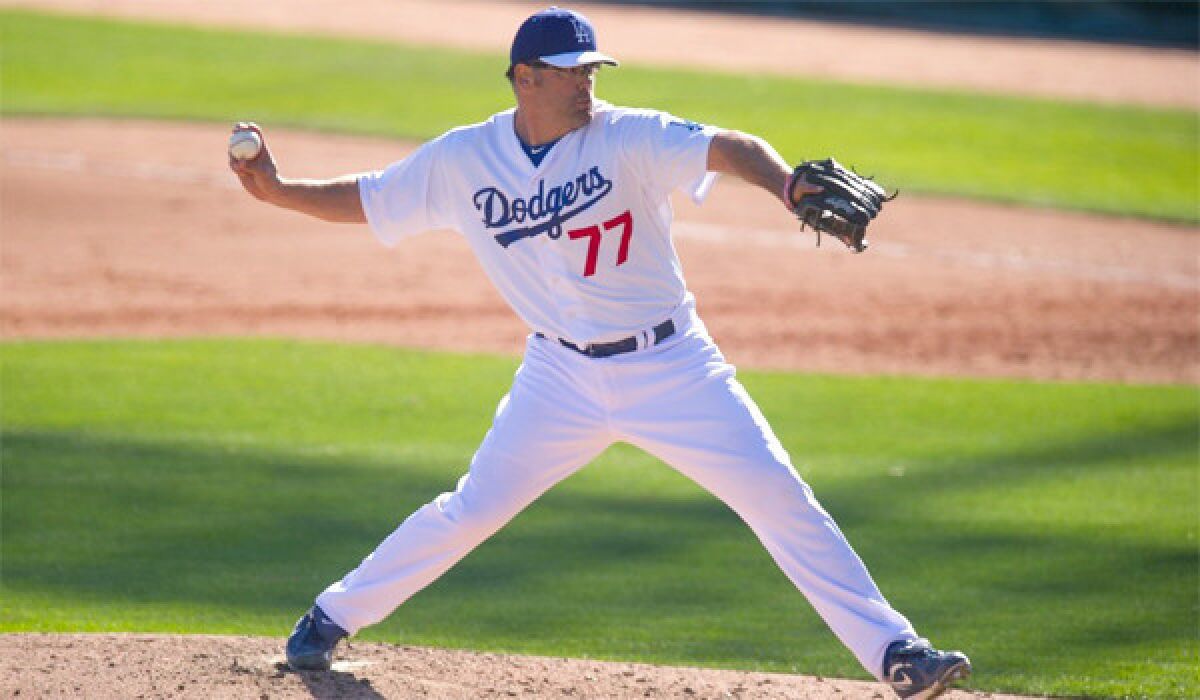 Stack your club with extra starters you need to find a job for in the bullpen and sometimes you lose out on a reliever you really liked.
The Dodgers really liked veteran reliever Kevin Gregg this spring, but the numbers were what they were, so after the final spring game of the season the Dodgers reassigned him to their minor league camp.
But Gregg was interested in a major league job and on Wednesday was released by the Dodgers.
Gregg, 34, had no known leverage, and as much as the Dodgers liked him, they apparently let him go so he could try to find another job in the majors. And if the Angels liked their last non-roster reliever released (Mark Lowe), they should love Gregg.
The right-hander struggled last year with the Orioles (4.95 ERA, 1.69 WHIP), but in 11 appearances this spring, he did not walk a batter and gave up only one run in 11 innings.
Mattingly spoke glowingly of Gregg before that final spring game against the Angels, saying there was little more he could have done to make the club. Gregg, however, spoke of having an understanding with the Dodgers if he did not make the club.
ALSO:
Dodgers' crowd gives Hyun-Jin Ryu a lesson to remember
Mike Piazza, former Dodgers great, to take part in a ballet
Mark Walter tells '60 Minutes' $2.15-billion bid for Dodgers was preemptive
Get our Dodgers Dugout newsletter for insights, news and much more.
You may occasionally receive promotional content from the Los Angeles Times.