Zack Greinke says he doesn't know what's wrong with his elbow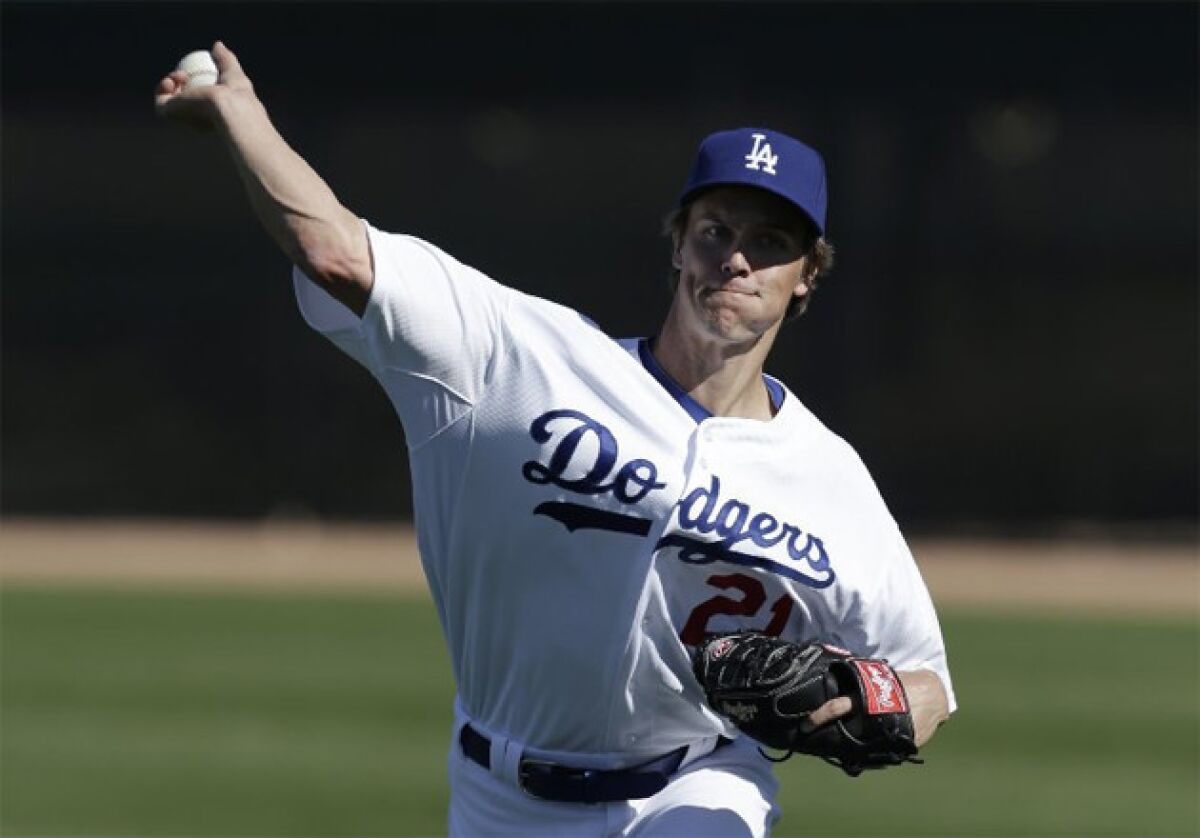 PHOENIX – A day after he was examined in Los Angeles, Zack Greinke said he still didn't know what was causing the discomfort in his elbow.
"I guess I didn't really know what the problem was," Greinke said Tuesday. "I guess is I still don't. They might. But I'm not a doctor. I'm just going with what they're saying to me."
Greinke said he knew little about his elbow, including whether he'll be able to make his first scheduled start of the regular season on April 2.
"I don't know that either," Greinke said. "Anything that you are all writing, I think, is premature. Nothing's 100% sure either way."
Manager Don Mattingly said Monday that he thought Greinke should be ready to pitch at the start of the season.
Team physician Dr. Neal ElAttrache diagnosed Greinke with inflammation in the back of his elbow, according to a statement issued by the Dodgers. Greinke was given an injection of platelet-rich plasma and expected to resume a progressive throwing program after a few days of rest.
Greinke underwent an MRI exam last week that revealed no structural damage. ElAttrache didn't order a new MRI exam Monday.
Asked how his elbow felt, Greinke replied, "I don't know. I don't know how it's supposed to feel. I haven't talked to the trainers yet. We'll see. I don't think I should be telling you too much information about what's going on. Leave it up to them to tell you that stuff."
Of restarting his throwing program, Greinke said, "I guess we're going to talk about that some today, some tomorrow. I don't know the schedule. I don't have any information."
ALSO:
Dodgers' Luis Cruz: 'I lost it' in Mexico-Canada WBC brawl
Zack Greinke's sore elbow has to send a chill through the Dodgers
Dodgers' Don Mattingly expects to start season without a new contract
Get our Dodgers Dugout newsletter for insights, news and much more.
You may occasionally receive promotional content from the Los Angeles Times.