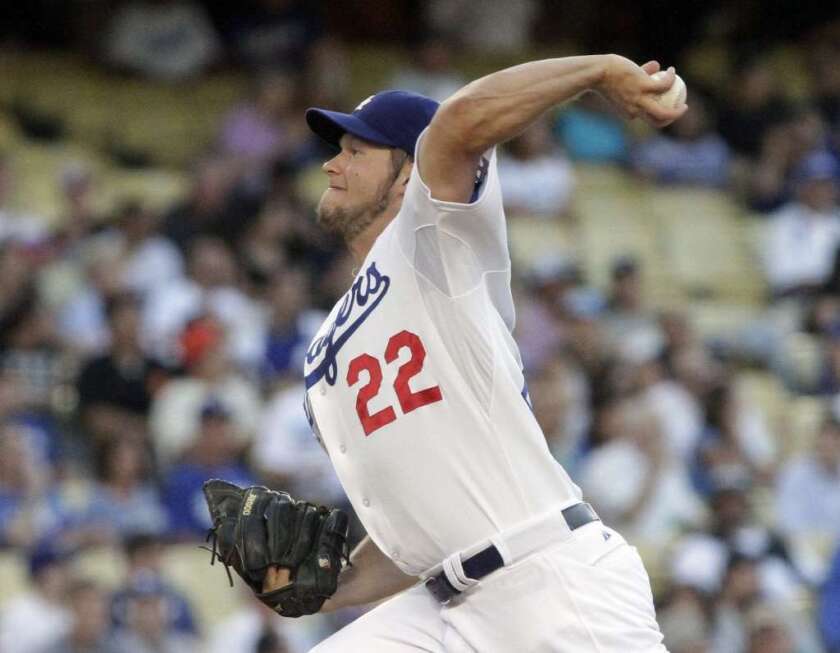 No controversy here.
In what is expected to be a prelude to his second Cy Young Award, Clayton Kershaw was voted the National League's outstanding pitcher for 2013 by major league players. The Players Choice Award was the second for Kershaw, who also won it in his Cy Young Award season in 2011.
Finalists for the Cy Young Award, which are voted on by the Baseball Writers' Association of America, will be unveiled Tuesday at 3 p.m. PT on MLB Network.
Kershaw, 25, was 16-9 with a 1.83 earned-run average.
Kershaw was also a finalist for player of the year in all of baseball, which was won by Miguel Cabrera of the Detroit Tigers, and outstanding player in the National League, which was won by Andrew McCutchen of the Pittsburgh Pirates.
As well as he pitched, Kershaw said Saturday that his season felt tainted by the way it ended. Kershaw was hit hard in a defeat to the St. Louis Cardinals in Game 6 of the NL Championship Series that ended the Dodgers' season.
"It's always tough when you end the season on a loss like that," he said. "It just ends so suddenly. Obviously, I didn't pitch as well as I would have wanted to. It's not always easy to look back. You try and think of all the positives, but you do have a bitter taste in your mouth."
Dodgers outfielder Yasiel Puig was a finalist for the rookie of the year, which was awarded to Jose Fernandez of the Miami Marlins.
---