Mike Brito, Dodgers scout who discovered Fernando Valenzuela, dies
Longtime Dodgers scout Mike Brito, whose work in Mexico over nearly 45 years with the club brought three of the franchise's most beloved stars and dozens of others to Los Angeles, died Thursday, the team announced.
Brito signed a teenage Fernando Valenzuela in 1979. He helped secure Yasiel Puig and Julio Urías for the organization. And for decades, his Panama hat and mustached grin made him an immediately recognizable sight around Chavez Ravine.
He was 87 years old.
"My heart is very heavy today," Valenzuela, now a Spanish-language broadcaster for the Dodgers, said in a statement released by the team. "Mike was a great man and instrumental in my success as a baseball player on and off the field. No one loved the Dodger organization more than Mike and we will all miss him very much. My prayers go out to his wife, Rosario, and all of his family and friends."
A native of Cuba who played professionally in the minor leagues and Mexico during the 1950s and 1960s, Brito was hired by the Dodgers in 1978 after working as a Mexican League scout.
Chavez Ravine was whipped into Fernandomania again Saturday when former pitcher Fernando Valenzuela joined the 'Legends of Dodger Baseball' in a pregame ceremony.
One of his first contributions was his most famous.
Former Dodgers owner Walter O'Malley sought a Mexican star to attract more Mexican fans so he had general manager Al Campanis send Brito to Mexico in search of one.
It didn't take long. While on assignment to scout a shortstop, Brito found Valenzuela playing in the Mexican League and persuaded the Dodgers to sign the 19-year-old pitcher for $120,000 in 1979. The pitcher became a six-time All-Star and one of the most important players in Dodgers history, changing the fan base's demographics for future generations.
Major league teams had largely ignored scouting in Mexico before then. Prior to Valenzuela's debut in 1980, fewer than 40 players born in Mexico had appeared in the majors, according to Baseball America.
But after Valenzuela's breakthrough beginning with a historic 1981 season in which the left-hander earned rookie of the year and Cy Young honors, as well as helping the Dodgers win the World Series, a talent pipeline into Mexico and other Latin American countries began to be solidified.
Brito made sure the Dodgers continued to lead the way.
During his time with the team, Brito helped sign more than 30 players who appeared in the majors, including Bobby Castillo (his first signing with the team), Ismael Valdez, Antonio Osuna, Juan Castro, Dennys Reyes and Joakim Soria.
He was instrumental in helping find Puig. After being tipped off by contacts in Cuba about the then-teenage outfielder, Brito watched Puig play in a junior tournament in Canada.
When Puig's then-agent, Jaime Torres, informed teams that Puig would be showcased in Mexico in June 2012, Brito urged Dodgers scouting director Logan White to accompany him to go watch.
On that same trip, Brito and White discovered Urías by chance.
Brito was interested in a catcher named Julian Leon, who was playing in a Mexican League team's academy. That's where they came across Urías, quickly becoming enamored with the teenage left-hander.
Later that year, the team signed Urías, who has since become a key member of the club's starting rotation. Victor González, another Mexican left-hander on the Dodgers' roster, is also among Brito's signees.
"He impacted the Dodgers organization for decades," team manager Dave Roberts said. "I learned a lot from him, talking about players and just seeing the game. And it doesn't matter where on the map there was a baseball game. If there was a potential prospect, Mike was willing to be there and put his eyes on him."
Dodgers prospects Miguel Vargas, Bobby Miller and Diego Cartaya were selected for the Futures Game that will take place during MLB All-Star week at Dodger Stadium.
Brito was a constant presence around Los Angeles, as well. For years, he was a mainstay behind the plate at Dodger Stadium, watching games with a cigar in his mouth and radar gun in his hand. In the community, he ran an amateur baseball league called the Mike Brito League.
Brito was elected to the Cuban Baseball Hall of Fame in 2005. He was named MLB's International Scout of the Year in 2014. Last year, he was awarded Baseball America's Tony Gwynn Award for lifetime contributions to the game.
In addition to his wife, Brito is survived by his two daughters, Diana and Minerva, and four granddaughters.
Mike Brito, a longtime scout for the Dodgers who helped sign more than 30 players who appeared in the majors, died at 87, the team announced Thursday.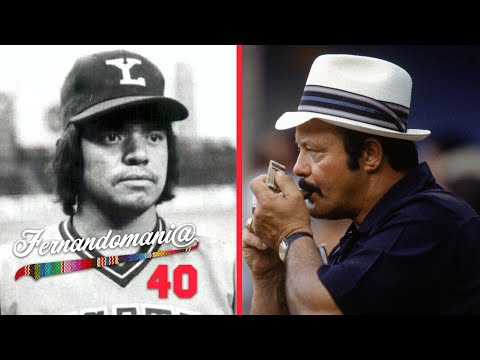 Get our Dodgers Dugout newsletter for insights, news and much more.
You may occasionally receive promotional content from the Los Angeles Times.