'It's been quite an accomplishment.' Dodgers reflect on another 100-win season
SAN FRANCISCO —
In the win column, the 2023 regular season was technically a step back for the Dodgers.
Going into the playoffs, their path to a World Series seems as muddled as it has been in years.
In many ways, this season's squad pales in comparison to the de facto super teams of campaigns past; facing more questions about its pitching staff, lineup depth and championship credentials than is typical for the franchise this time of year.
Yet, to many in the clubhouse, around the organization and throughout the fan base, this year's Dodgers have been as joyful, as endearing, and as triumphant as any in recent memory.
Clayton Kershaw is no longer an overwhelming force, but his start Saturday against the Giants showed why he is set to pitch Game 1 of the NLDS for the Dodgers.
"It's been quite an accomplishment, with a lot of positives and a lot of growth," manager Dave Roberts said. "Just seeing how this group came together from the outset of the season … there's been so many great moments."
The latest one came Sunday afternoon, when the Dodgers defeated the San Francisco Giants 5-2 at Oracle Park to clinch a 100-win season — the club's third in a row (a feat accomplished only six times previously in MLB history) and fourth straight in a full-length season (something that had never before been done).
"We stayed together, played together and we went through a lot of guys this year," Roberts said. "So to see where we're at and the position we put ourselves in says a lot about that group."
Sunday's victory was full of familiar hallmarks.
The team used another patchwork, rookie-laden pitching plan, getting a four-inning start from Bobby Miller (who finished his season 11-4 with a 3.76 ERA) and a three-inning relief appearance from Ryan Pepiot.
They did all their damage at the plate with two outs, striking for a five-run rally in the sixth inning that was punctuated by a three-run homer from Kiké Hernández.
And they gained ever slightly more momentum to carry into the postseason, where they will be the National League's No. 2 seed after closing the year with an MLB-best 49-24 record following the All-Star break — helping them go from a third-place team in late June to a division winner that finished the year with a 16-game lead in the standings.
"I don't think winning 100 games surprises anybody in this clubhouse," first baseman Freddie Freeman said. "But to do it when — I mean we have one guy in the starting rotation that was in spring training coming out of it that is in there now. We've faced a lot of ups and downs and we rose above it and got 100 wins."
Indeed, despite a $220-million payroll and a lineup that featured two former MVPs in Freeman and Mookie Betts — plus another in Clayton Kershaw, the lone starter left from the opening day rotation — the Dodgers weren't expected to be this good this year.
After winning 111 games a season ago, their offense went through an offseason overhaul, replacing such fixtures as Justin Turner, Trea Turner and Cody Bellinger with a collection of veteran bats highlighted by Jason Heyward, Miguel Rojas and David Peralta.
After fielding the majors' best pitching staff in 2022, they had to reshape this year's staff around rookies Miller, Pepiot, Emmet Sheehan and Michael Grove.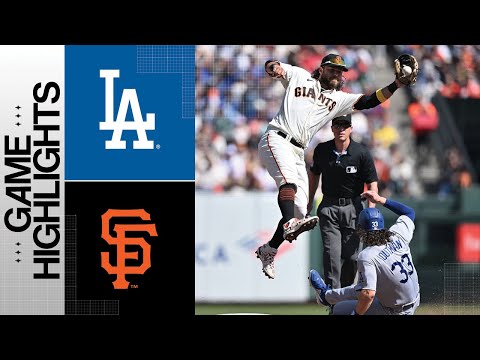 And while they were always expected to be a postseason contender, many pundits and computer projections pegged them behind the San Diego Padres in the NL West.
"I hear it the whole time," Betts said of the outside noise surrounding the team. "People are doing their jobs. They have jobs to do. Write stories and all those type of things. And they got to be appealing. We can't do anything about that. All we can do is go out and play. We know what we're capable of. We did a pretty good job."
Questions are still swirling around the Dodgers as October begins.
After Kershaw and Miller — who are lined up to start Games 1 and 2 of the NL Division Series, respectively, beginning Saturday — the rest of the club's pitching plans are unclear, with the team likely to attempt nontraditional methods utilizing openers and bulk relievers.
Though Betts and Freeman had historic seasons from the Nos. 1 and 2 spots of the batting order — they became the 55th pair of teammates in MLB's modern era to both post a .300 batting average and .975 on-base-plus-slugging percentage — the platoon-centric bottom half of the order could be susceptible against postseason-caliber pitching.
"You can't simulate the postseason," Betts said, with the Dodgers in line to face either the Milwaukee Brewers or Arizona Diamondbacks in the best-of-five NLDS. "It's gonna be hard no matter what."
That's why, on Sunday, the Dodgers took one last chance to reflect on their regular season, appreciating a six-month performance that surpassed most external expectations.
Freddie Freeman hits his 59th double and 29th home run of the season, but Miguel Rojas leaves with a hand contusion in the Dodgers' win over the Giants.
As they've done after most series wins this year, the team gathered for a postgame meeting to celebrate a successful weekend, holding court for several minutes after the final out in the batting cages behind the dugout.
Players went around the room congratulating one another on a successful campaign, lingering a little longer than usual after Game 162.
Then, they emerged with their focus fixed on what comes next, aiming to stage another surprise in the playoffs.
"We've been on a lot of winning teams," said outfielder Chris Taylor, one of nine players who have been part of all four 100-win teams the last five years. "It's easy to take it for granted. We had a really good year and I think it's important to reflect on it and feel good about it."
But, "then we move on," Taylor quickly added. "We start over now."
Get our Dodgers Dugout newsletter for insights, news and much more.
You may occasionally receive promotional content from the Los Angeles Times.