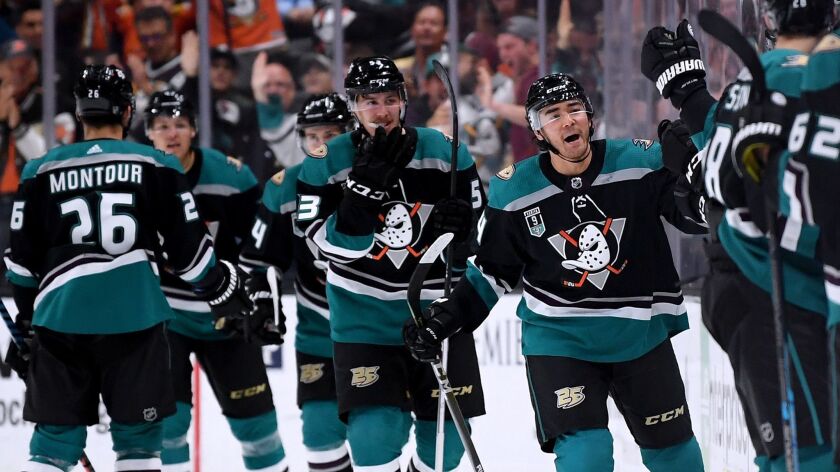 When: 5:30 p.m. PDT.
On the air: TV: Prime Ticket; Radio: 830.
Update: The Ducks open a two-game trip against a Blackhawks team that is among the league leaders in goals scored (30) and among the worst in goals allowed (32). Chicago's Patrick Kane was tied for seventh in the league in points (12) in games played through Sunday.
---