What we learned in NHL last week: The league is betting on the future of gambling to increase revenue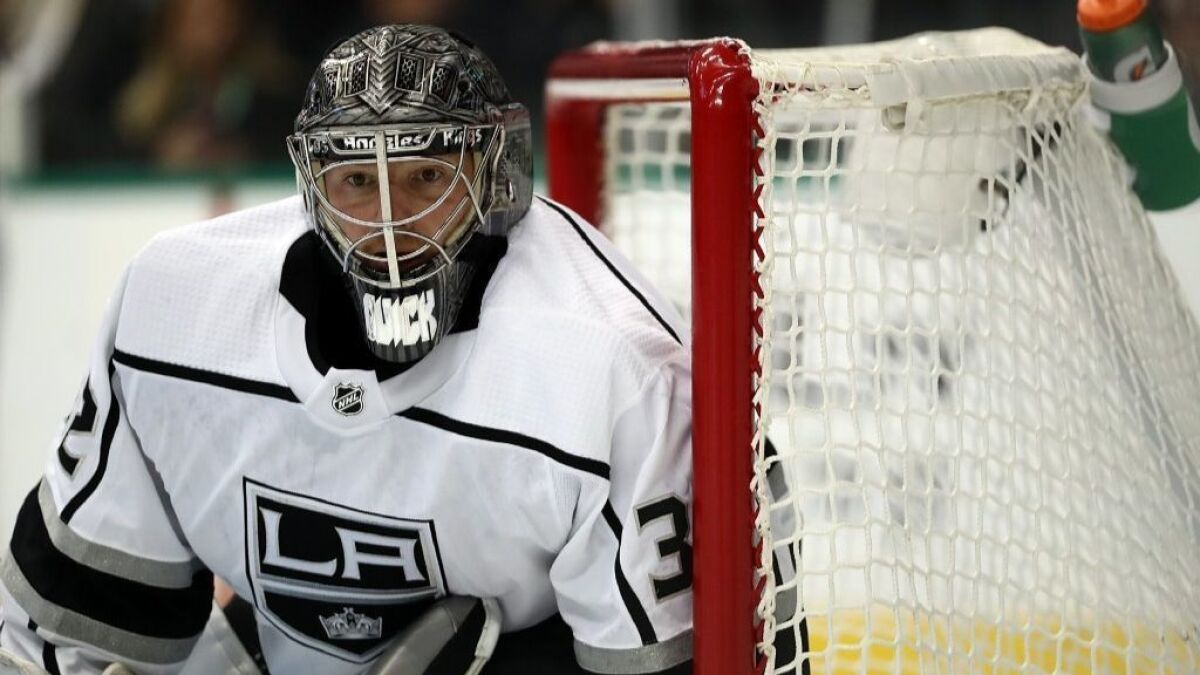 What we learned from the last week of play in the NHL:
The NHL is all-in on sports betting
The league's multiyear partnership with MGM Resorts International, announced Monday, will create new revenue streams for the NHL by capitalizing on the Supreme Court's decision this year to strike down a federal law that prohibited states from legalizing sports gambling.
The NHL will share tracking data it collects, which "will allow MGM Resorts to provide its customers with specialized NHL game insights, as well as unlocking new and innovative interactive fan engagement and betting opportunities for its U.S. customers wherever legally available," according to an NHL news release.
The league, however, won't get a cut of the gambling profits. MGM Resorts International, a backer of T-Mobile Arena — home of the Vegas Golden Knights — reached a similar agreement with the NBA and WNBA in July.
One curious aspect of the NHL's plunge into sports betting is that it won't require teams to stop being vague or deceptive about players' injuries. Information on injuries can be valuable to bettors and is provided by the other major professional sports leagues.
"Our players tend to play hurt and I'm not sure that we have any interest in changing our reports," NHL Commissioner Gary Bettman said at a news conference. "We're comfortable with the way things are because it's important for the well-being of our players."
It's foolish to write off Sidney Crosby
The debate over whether the Edmonton Oilers' Connor McDavid or the Toronto Maple Leafs' Auston Matthews is the NHL's best player has become a talk-show and clickbait topic, especially in Canada. But Sidney Crosby reminded everyone last week that he deserves a place in that conversation, saving some stellar performances for the Pittsburgh Penguins' trip to Western Canada.
Crosby scored twice at Edmonton, had a goal and two assists at Calgary and scored two goals at Vancouver, giving him five goals and 12 points in nine games. Matthews, incidentally, is expected to be sidelined about four weeks because of a shoulder injury, the Maple Leafs announced Monday. He has 10 goals — tied for second in the NHL — and 16 points in 11 games.
Less protection might be more hazardous for goalies
Goaltenders are still unhappy about the NHL's decision to streamline their chest and arm protectors in an effort to make them smaller targets and stimulate scoring. Golden Knights goalie Marc-Andre Fleury took to wearing an extra undershirt beneath his new form-fitting chest protector, and other goalies have said they're getting more bruises.
The NHL previously reduced the size of goalies' pads and pants. Kings goalie Jonathan Quick said he was more concerned about having little preparation than with having less padding.
"I think it's more so they really took their time setting the measurements so guys are still trying to get used to it," Quick told The Times' Curtis Zupke. "Mine showed up the day before camp, so I think it's the same case for most guys around the league. They want to change the rules, change the rules, but just give us some time to get used to it."
Quick also said he didn't plan to wear an extra shirt.
"I feel like I'd rather be a little bit more mobile than protected, I guess," he said. "I've used the same chest [protector] for 14 years, since college. It doesn't sound like a big change but when you're just used to everything kind of working and moving in a certain way and then you've got pads there when there used to not be pads and then you don't have pads where there used to be pads, it just makes it a little different, that's all."
Colorado has an avalanche of scoring
The NHL scoring leaders through games Sunday included many of the usual and expected names, such as McDavid, Matthews, the Chicago Blackhawks' Patrick Kane, the Colorado Avalanche's Nathan MacKinnon and Pittsburgh's Evgeni Malkin, but a relatively new name topped them all.
Avalanche right wing Mikko Rantanen, who had seven points in four games last week, held the scoring lead with five goals and 21 points in 12 games, three points ahead of Kane, MacKinnon and Malkin. Rantanen, MacKinnon and linemate Gabriel Landeskog combined for 10 points in a 6-3 victory over the Ottawa Senators last Friday, staking a claim to being the league's hottest and best line.
The Boston Bruins' trio of Patrice Bergeron (seven goals, 16 points), Brad Marchand (two goals, 13 points), and David Pastrnak (10 goals, 15 points) can make the same claim.
Tom Wilson gets one last shot
Bettman last week shredded Washington Capitals forward Tom Wilson's appeal of the 20-game suspension Wilson got for striking the head of St. Louis Blues forward Oskar Sundqvist in an exhibition, but Wilson is taking a final attempt at reducing his sentence. He will make his case Wednesday before Shyam Das, a neutral arbitrator for disciplinary matters.
Wilson will have served 10 games of his suspension by then. Das recently was criticized by the league for cutting its 27-game domestic violence suspension against Nashville Predators forward Austin Watson to 18 games.
---
Get the latest on L.A.'s teams in the daily Sports Report newsletter.
You may occasionally receive promotional content from the Los Angeles Times.