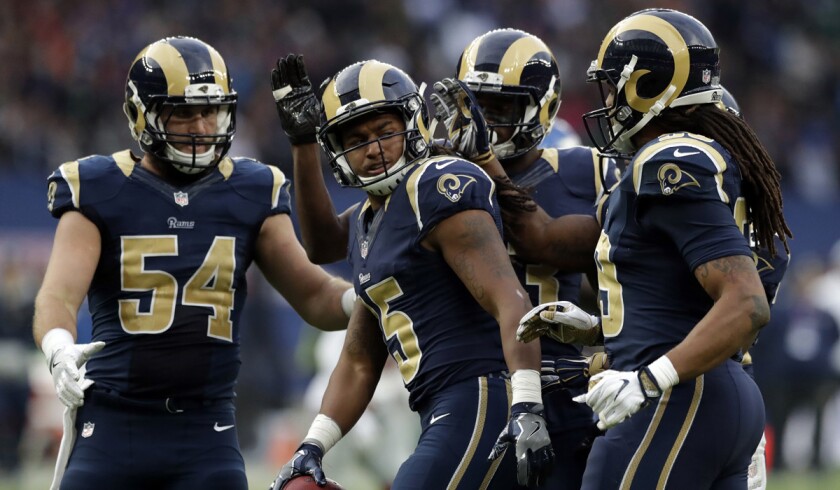 The Rams, in partnership with the NFL, have reached agreement to provide the Los Angeles Unified School District with a large equipment/apparel donation to the 67 schools that play football in the district.
The donation will include 10,000 footballs, more than 6,000 shirts, shorts, sandals and cleats and 3,000 jerseys. L.A. Unified plans to have a day after the football season ends during which representatives of the schools will pick up the items.
It is part of the Rams' commitment to become a contributor in communities around Southern California, said a Rams representative.
"It's good to have them involved," said Trent Cornelius, athletics coordinator for L.A. Unified. "After 22 years, they're back and they're taking an interest and not just selling tickets and trying to win games.... It shows good faith and shows they understand the need of the youth today."
---