2019 L.A. Times high school football preview series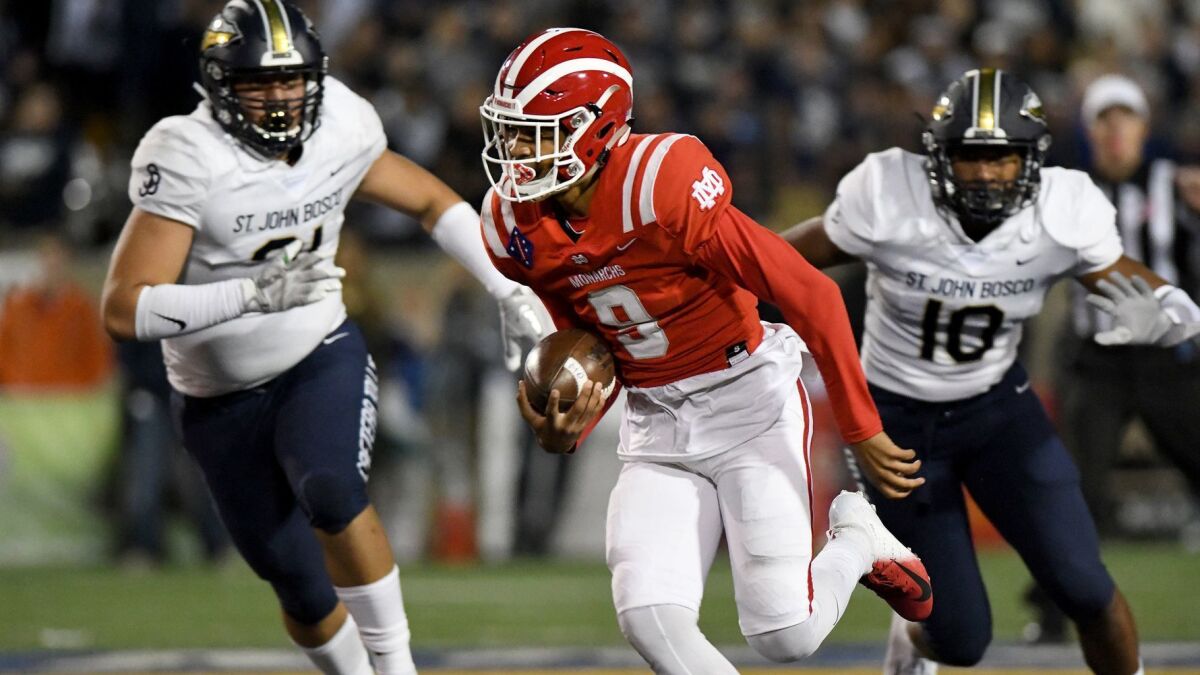 A look at some of the top high school football players at each position in the Southland for the upcoming 2019 season.
1

Bryce Young helped Mater Dei win a mythical national title, but his biggest achievement was becoming the first African American quarterback there.

2

John Humphreys, a record-setting receiver at Corona del Mar, is the fourth sibling in his family who will have a chance to play in college.

3

AJ Vaipulu of Corona Centennial was a backup offensive tackle as a freshman, who by the playoffs became a starter.

4

High school football preview: Jake Overman, Servite tight end

5

Running back Anthony Spearman III of Sherman Oaks Notre Dame was hitting his stride as a sophomore last season when an ankle injury sidelined him.

6

Narbonne defensive lineman Jordan Berry continues to improve as he prepares for a chance to play for LSU in college.

7

Oaks Christian coach calls linebacker Mister Williams 'a poor man's Myles Jack because he's not Myles Jack yet, but he could be.'

8

Birmingham defensive back Mason White begins his senior season as a 16-year-old, but he's playing up to his potential.

9

Sierra Canyon kicker Josh Bryan has shaken off a miss in a state championship bowl game to become a reliable weapon for the Trailblazers.