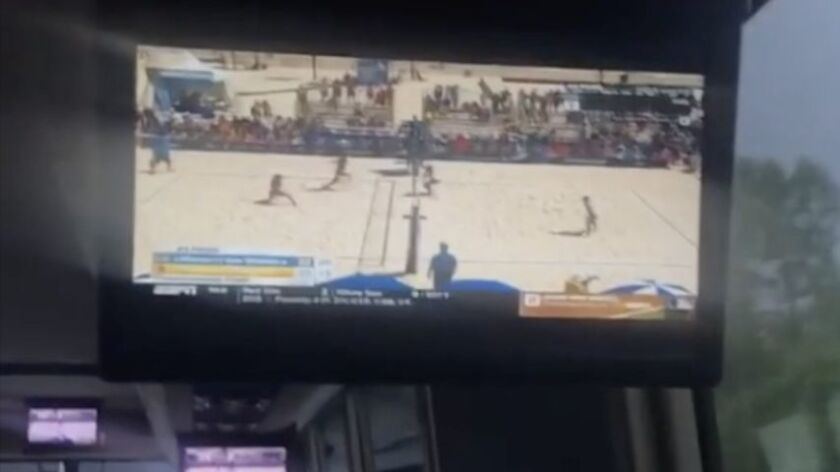 When the brother-sister combination of JJ Muno and Zana Muno were playing sports at Sherman Oaks Notre Dame, neither was afraid to show their emotion. JJ played football and baseball. Zana was a standout volleyball player.
On Sunday, JJ was on a bus with his minor league baseball teammates for the Winston-Salem Dash, a Chicago White Sox affiliate. The television screen in the bus was tuned to the NCAA beach volleyball championships, where sister Zana was helping UCLA win its second consecutive title.
You could hear lots of screaming and see JJ raising his arm when Zana's team clinched the victory, according to a phone video.
But leave it up to Zana to add the final word on the victory celebration. Interviewed on ESPN, Zana said, "Ah, we may have lost some battles but we frickin' won the war."
Zana will become a pro beach volleyball player, heading to Austin, Texas, for her first match in two weeks. JJ will be on a bus somewhere. Count on the Munos to be celebrating.
Sign up for our daily sports newsletter »
JJ Muno celebrates sister Zana NCAA's title with UCLA
---