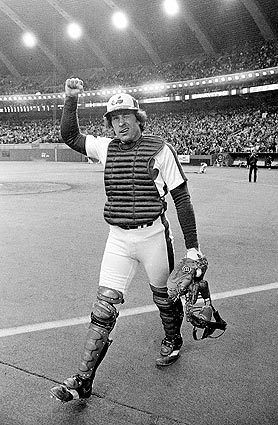 8 Images
Gary Carter, 1954 - 2012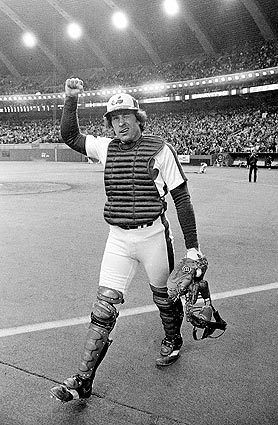 Montreal catcher Gary Carter salutes and winks at the cheering crowd as he leaves the field after the Expos defeated the Philadelphia Phillies, 3-1, to take a 2-0 lead in the 1981 National League East Division playoffs.
(Bill Grimshaw / Associated Press)
Boston's 's Jim Rice is tagged out at the plate by New York's Gary Carter in the seventh inning of Game 6 of the 1986 World Series at New York's Shea Stadium. The Mets won this game -- considered a classic -- and Game 7 to capture the championship. (Peter Southwick / Associated Press)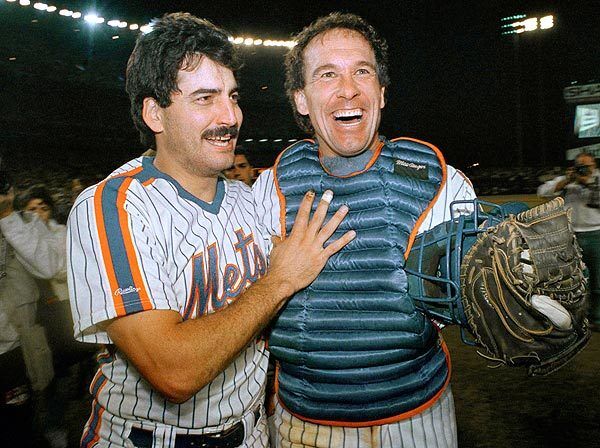 New York teammates Keith Hernandez, left, and Gary Carter are happy-looking ballplayers as they leave the field at Shea Stadium after the Mets clinched the 1988 National League East title.
(Peter Morgan / Associated Press)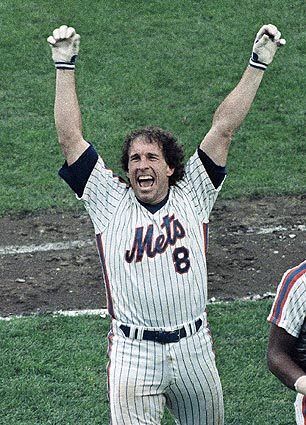 New York's ' Gary Carter celebrates his 12th-inning game-winning hit against the Houston Astros in Game 5 of the 1986 National League Championship Series in New York. (Lou Requenia / Associated Press)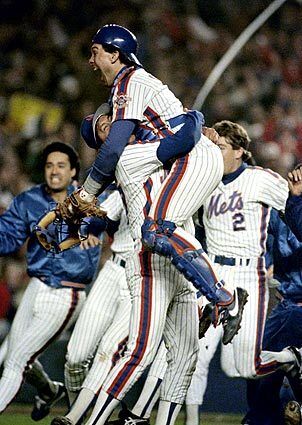 New York's Gary Carter is lifted in the air by relief pitcher Jesse Orosco after the Mets defeated the visiting Boston Red Sox, 8-5, in Game 7 of the 1986 World Series. It was the Mets' second world championship. (Paul Benoit / Associated Press)
New York's Gary Carter drives a double to center field during a home game against the St. Louis Cardinals in 1989. (Ed Bailey / Associated Press)
Gary Carter holds his plaque at his 2003 induction into the National Baseball Hall of Fame in Cooperstown, N.Y. (John Dunn / Associated Press)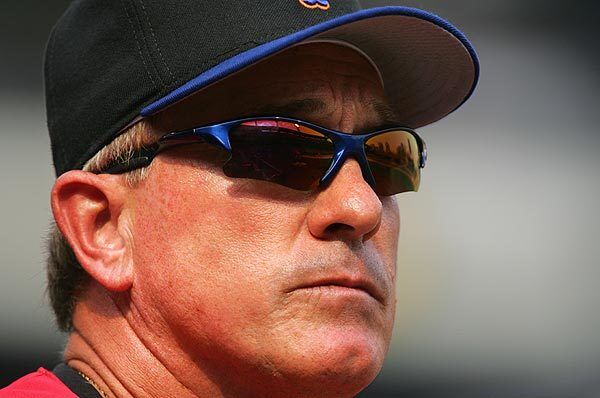 Manager Gary Carter of the U.S. team looks on during the XM Satellite Radio All-Star Futures Game at Pittsburgh's PNC Park in 2006. (Jamie Squire / Getty Images)