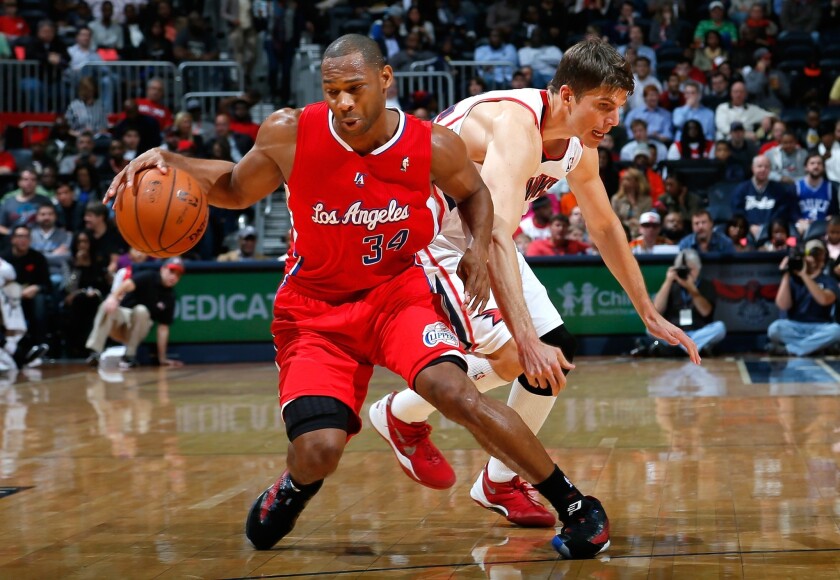 AT BOSTON
When: 4:30 PST.
Where: TD Garden.
On the air: TV: Prime Ticket; Radio: 980, 1330.
Records: Clippers 14-8; Celtics 10-13.
Record vs. Celtics (2012-13): 1-1.
Update: Clippers forward Antawn Jamison is three points of shy of reaching 20,000 points in his career; he already has more than 8,000 rebounds and 1,000 assists. The Clippers are 2-2 on this seven-game trip. So far this season, the Clippers are 6-6 on the road; the Celtics are 5-5 at home.
---