Lakers: It could be rewarding year for Jackson
No. 9: Byron Scott (12,780 points)
(LM Otero / AP)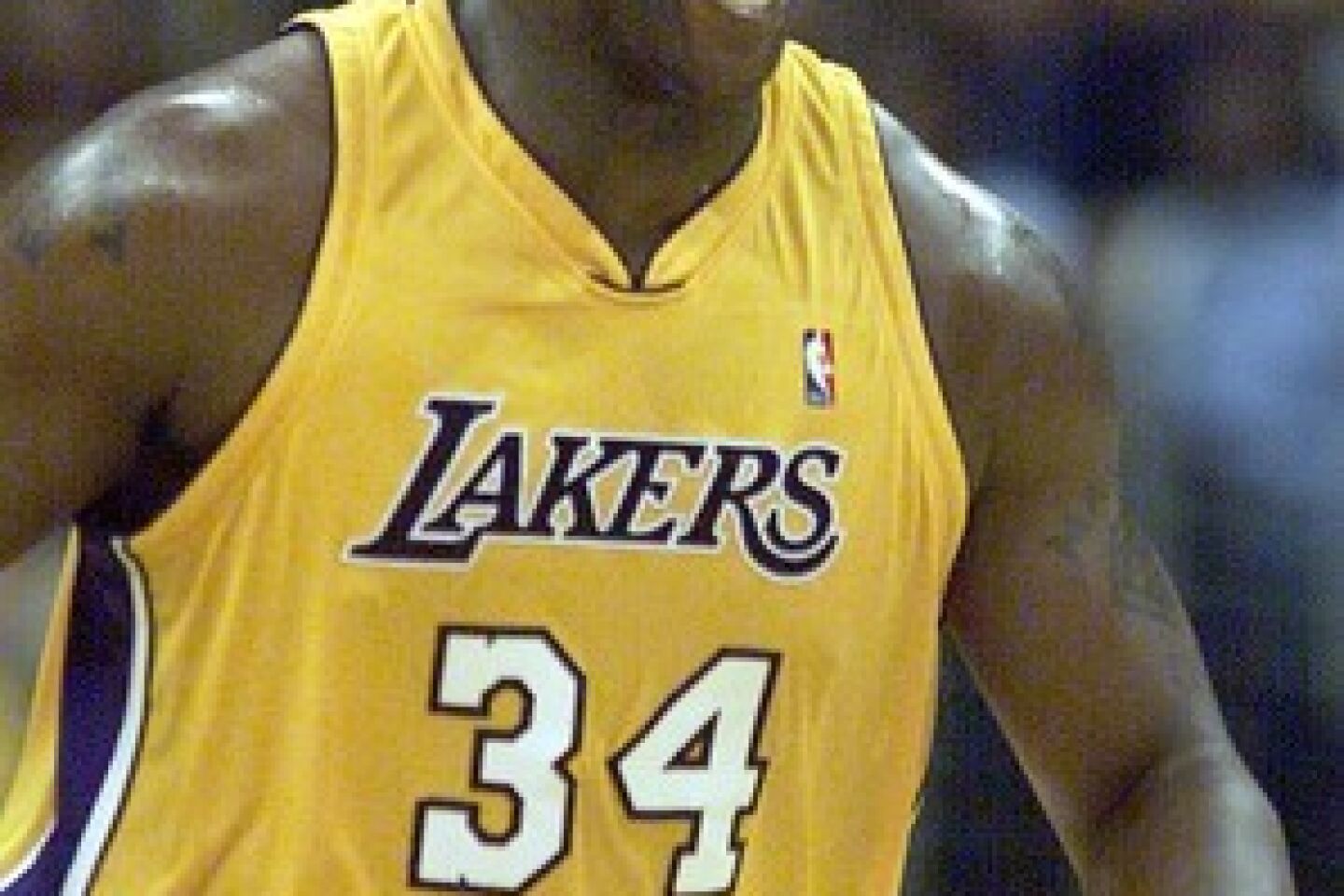 No. 7: Shaquille O'Neal (13,895 points)
(Gina Ferazzi / LAT)
No. 5: Magic Johnson (17,707 points)
(TIZIANA SORGE, AFP/Getty Images)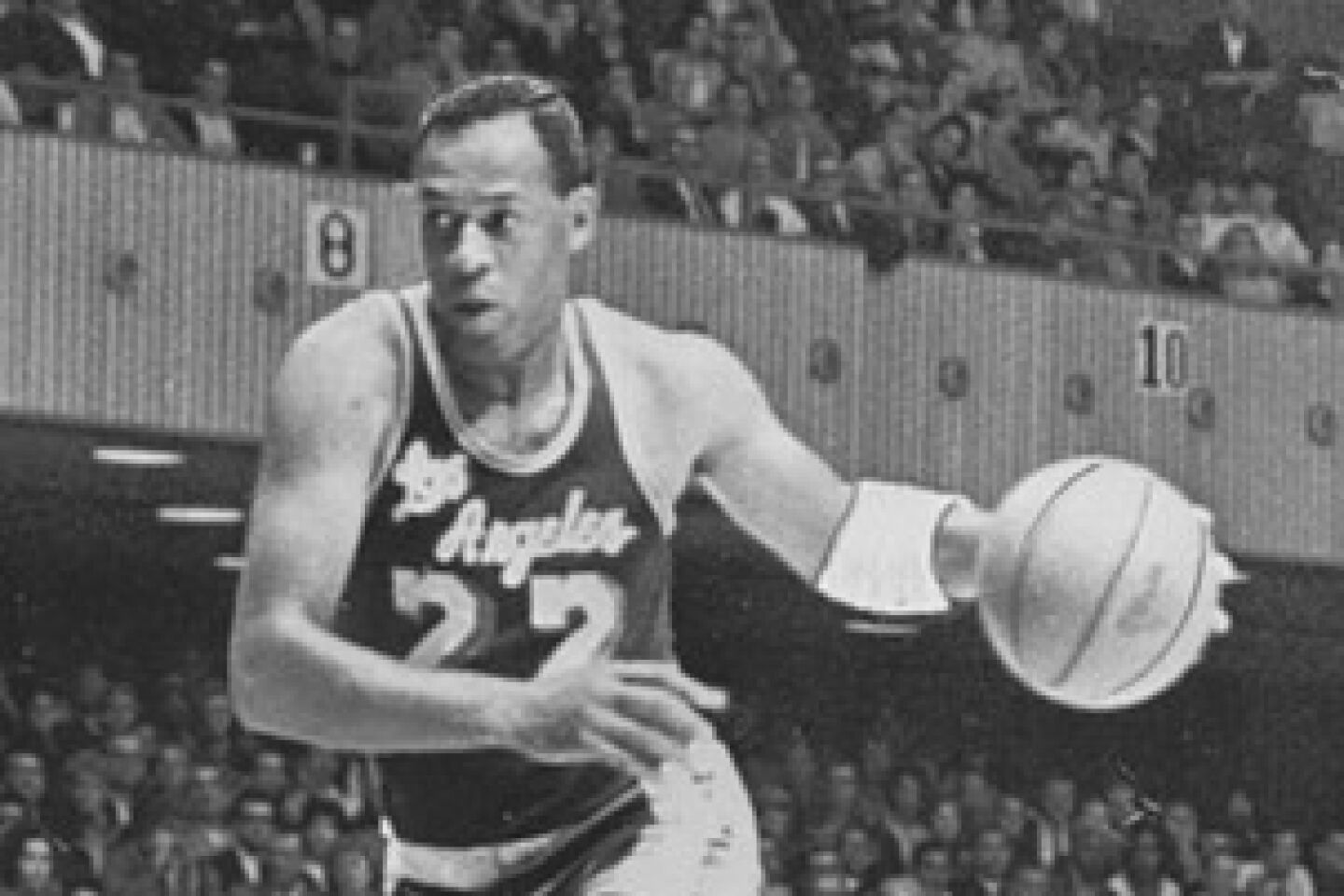 No. 4: Elgin Baylor (23,149 points)
(Associated Press)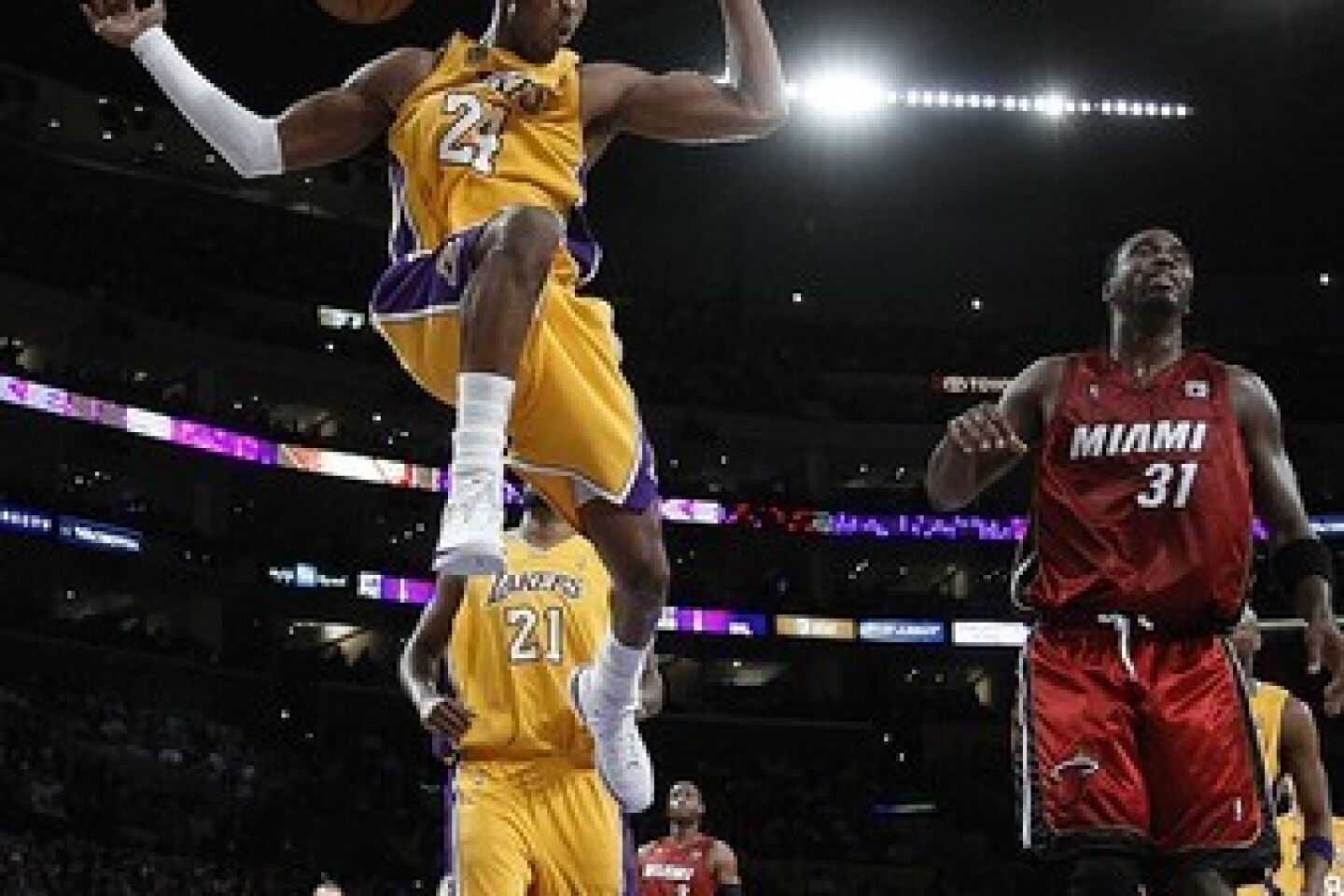 No. 1: Kobe Bryant (30,004 points and counting)
(Kevork Djansezian / AP)
Los Angeles Times Staff Writer
Then there's that other award that might drop into the Lakers' laps.
Phil Jackson has won nine championships as a coach, tied with Red Auerbach for most in NBA history, but has been selected coach of the year only once in his 17-year career.
In the same way that Kobe Bryant gets mentioned as one of the front-runners for league most valuable player, Jackson also faces the possibility of being recognized.
The Lakers (43-18) have overcome blase expectations to rise above the Western Conference, although Jackson didn't seem to want to address his chances of winning a coaching award.
"I think the best interview usually gets coach of the year," he said wryly. "Usually it's a team that's a surprise team. Favorites aren't usually given coach of the year."
What else?
"At one point in the '80s, it was an honor of doom, because the next two years, the guy was going to get fired from his job," Jackson said.
Jackson, who was inducted into the Hall of Fame last year, was coach of the year in 1995-96, when the Chicago Bulls with Michael Jordan set an NBA record by going 72-10 on the way to another championship.
Jackson's players, though biased, would support him winning a second time.
"How many championships has he coached? For him to only win it one time and have nine championships is kind of crazy," forward Lamar Odom said. "When did he get it, when he won 72 games? It might be tough this year, know what I'm saying? It's crazy."
The Lakers were a team on the rise in the late 1990s before breaking through with a championship in 2000 that ended a 12-year title drought.
The current-day team is obviously on an uptick, though Bryant doesn't see many similarities between these Lakers and those Lakers.
"No, this is a different team -- different execution, different personalities," he said. "Our first go-around, we had a bunch of veterans that were kind of brought in for that type of journey -- Brian [Shaw], Rick Fox, Glen Rice, A.C. Green -- that had a lot of experience. I think this team's different because everybody's pretty much drafted here. Everybody came to this team at 19, 20, 21 years old, so all the growing up took place here.
"From that standpoint, it's a little different."
The Lakers were 67-15 in 1999-2000, 56-26 in 2000-01, and 58-24 in 2001-02, their three championship seasons in this decade.
Vladimir Radmanovic was scoreless in eight minutes Tuesday against Sacramento in his first game back from a strained right calf muscle. He had missed five games. . . . The Los Angeles City Council in a ceremony Wednesday honored the team's point guard with Derek Fisher Day. Fisher has been commended in the past by council members for being a youth role model.
Get our high school sports newsletter
Prep Rally is devoted to the SoCal high school sports experience, bringing you scores, stories and a behind-the-scenes look at what makes prep sports so popular.
You may occasionally receive promotional content from the Los Angeles Times.