U.S. losing soccer prospects as California talent head back to Mexico in search of opportunity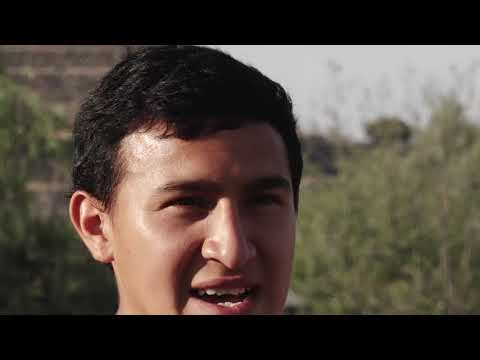 Salinas Soccer
Para leer la versión en español, oprima aquí.
Sandra Pulido had just enough time after her hospital cleaning shift to make her son's favorite meal for the most important dinner of their lives. It was late on a Wednesday in January 2016 when former U.S. national soccer coach Steve Sampson sat down for enchiladas at her family of 10's two-bedroom home in East Salinas.
He was there to convince her fourth-oldest child, Dany, to accept a full scholarship to play for Cal Poly's nationally ranked soccer team.
The whole night played out like a movie for the 19-year-old midfielder at the center of the commotion. Dany watched his parents react as he sent the email committing to the school right there at the table.
"They were so happy," he said. "For me, it was always whatever they wanted, I would do."
It was a bigger break than Sandra had ever imagined when she left Michoacán, Mexico, three decades ago. Her husband, Samuel, had spent most of his time since he left Guadalajara working at a salad packing plant in Salinas. For Dany, whose dreams of making it in his home country were born during pickup games between the two Sunday Masses his family attended each week, it was the chance of a lifetime.
Such clear glimpses of the American Dream are rare at the little-known powerhouse where Dany became a star. Alisal High, nicknamed "el nido de fútbol" (the nest of soccer), is a prime example of U.S. soccer's ongoing struggle over how and where to recruit and develop talent. While youngsters in nearby Silicon Valley and Monterey train with elite development teams, players on Alisal's all-Mexican American team become state title contenders after learning to play from dads, uncles and cousins who work in the fields.
"Every kid plays," said Mark Cisneros, a teacher who has coached Alisal's varsity soccer team for the last 10 years. "There are two ways to prove you're a man: soccer or gangbanging."
That Salinas is among the murder capitals of California can be easy to forget in the hallways at Alisal. Teenagers in Vans shoes and Thrasher hoodies sneak selfies and loiter after the bell like any other high school. One difference is the seamless transitions between English and Spanish slang — "On moms" means you're serious, "No mames, güey" politely translates to "No way, bro." Still, Cisneros, who teaches students expelled from regular class in a trailer behind the school, remembers days like the one in 2010 when a 15-year-old student was shot and killed walking to school around 8 a.m.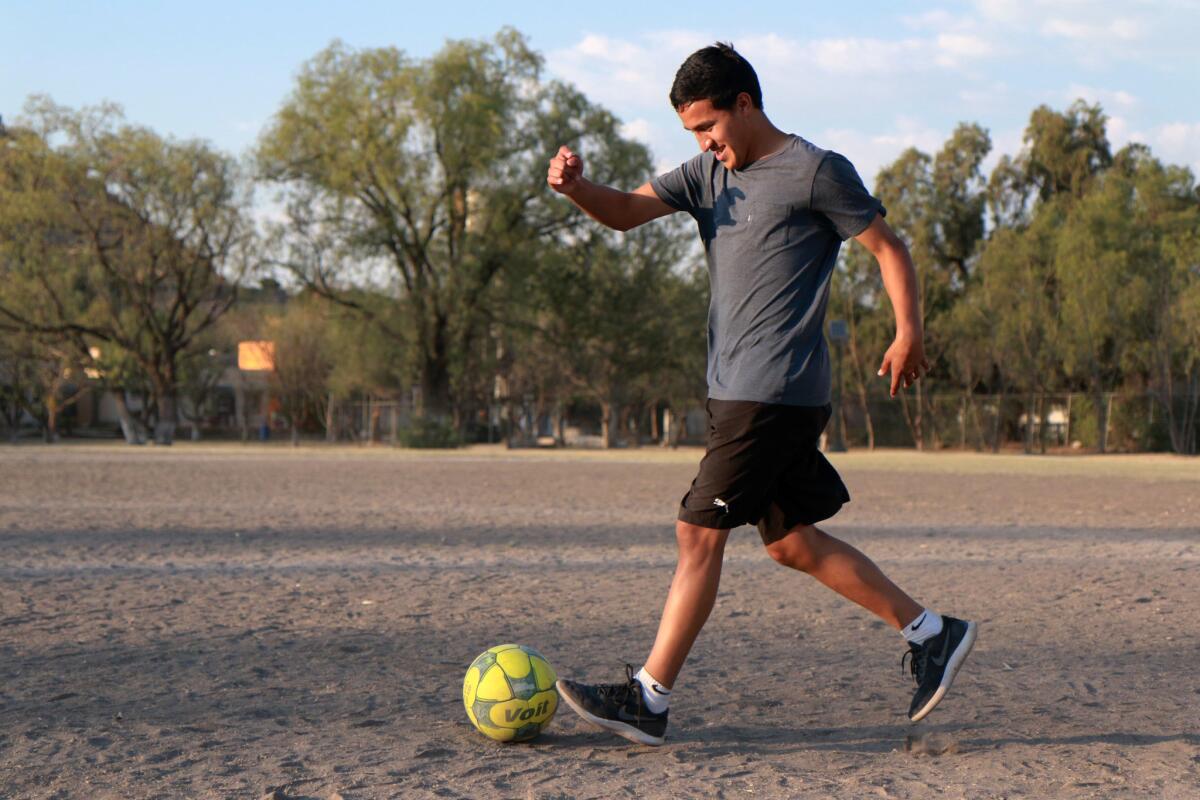 Like football or basketball in other locales, soccer often seems like the clearest path out of the East Side. The soil of the Salinas Valley makes migration a constant in the area, from the waves of Mexican rancheros and Spanish colonists long ago to the Depression-era Okies in John Steinbeck's "Grapes of Wrath." Now, a generation after Cesar Chavez was thrown in jail on the East Side during a 1970 lettuce strike, it's impossible to miss the imprint of the thousands of Mexican immigrants who feed America's appetite for strawberries, lettuce and broccoli.
For second-generation youths like Dany and his teammates, it's a struggle to live up to the expectations of parents and coaches who gave up lives elsewhere for opportunity in Salinas. "You feel like you owe everyone something," said Enrique Montano, a 25-year-old Alisal alum who played at San Jose State.
There wasn't really one day when Dany realized he wasn't going to go to Cal Poly. By last summer, he had failed a class he needed to transfer out of the local community college, Hartnell, where most players go if they don't have the grades to accept scholarships right out of high school. Dany was among the two-thirds of Alisal students who graduate without the academic classes needed to go to a four-year college. He faced longer odds at Hartnell. Less than 1% of Latino males at the school transfer to a four-year college after two years, the most recent state data show.
When he talks about his missed opportunity with Cal Poly, Dany's youthful face scrunches up, forming deep lines on his forehead above his bushy eyebrows. He wasn't responsible enough at Hartnell, he says. His mother said turmoil at home was another factor. Dany was always the sibling who preferred to stay home and take care of his two pet huskies or watch reality TV shows with her.
When she and her husband hit a rough patch, Sandra said, Dany was still in school. On bad nights, he didn't leave her side. "All night I cried and I cried," she said. "He was there in the bed with me."
As the dream of college soccer slipped away, Dany turned to what Cisneros called the Sunday beer league, where teams with rosters full of former top prospects are named for Mexican clubs. Dany never drank because of his devout evangelical religion. The 20-year-old started coaching younger players and thought about getting a better job to help his parents get their credit up, maybe buy a house.
It was a surprise to everyone when one more shot at going pro materialized. It was just before Thanksgiving last year when a scout texted him about a tryout in Querétaro, a fast-growing city three hours north of Mexico City. Brazilian superstar Ronaldinho played there a few years earlier, but Dany had never been. He'd visited his parents' home country only for a few church events. Still, he didn't hesitate when he heard the one condition.
"If they pick you," the scout asked, "are you willing to stay?"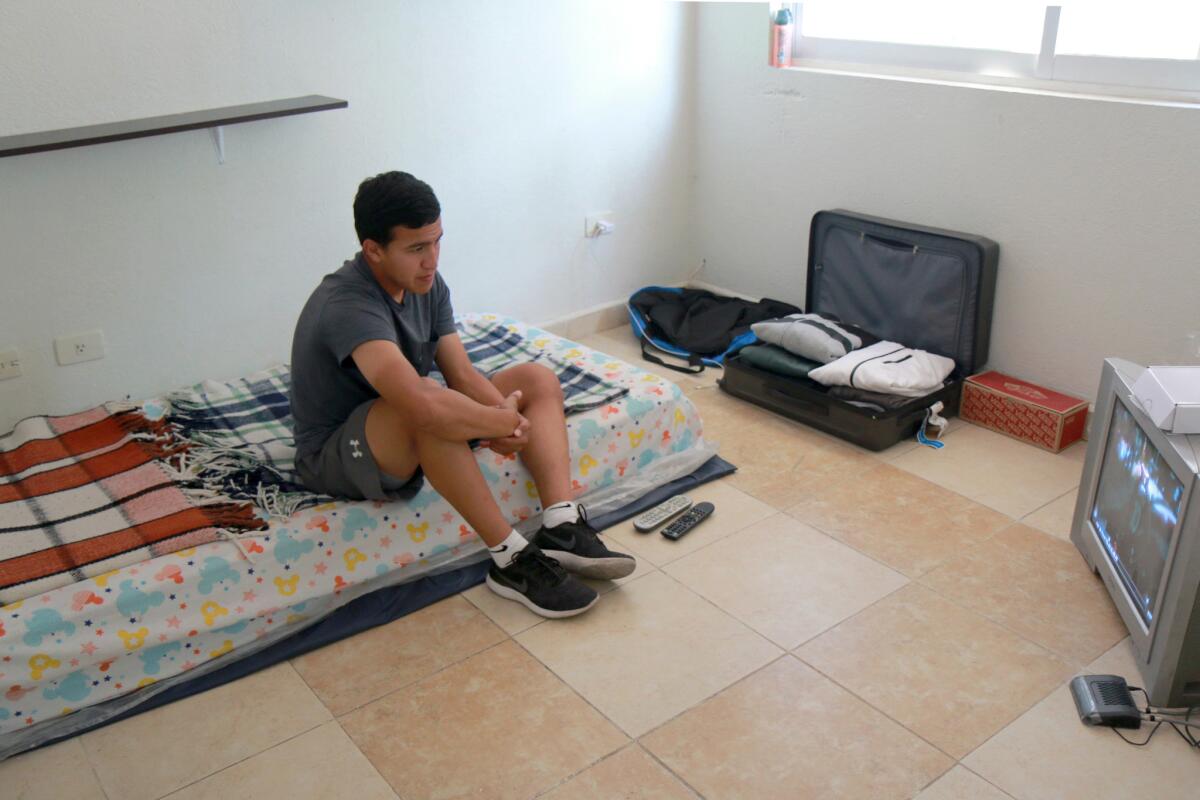 Dany had two weeks to get ready for the tryout in Mexico. He went from coaching the Alisal team with Cisneros to playing in practice. Club coaches paid for his plane ticket and started his Mexican paperwork. Sandra knew first-hand that Mexico could be unforgiving — it's what prompted nearly her entire extended family to move to California over the years — but her son had advantages that she never did.
"Our lives are already determined," Sandra said of she and her husband, soccer fanatics who wallpaper Dany's photos and medals around their living room. "I see myself in him."
Scouts and coaches with ties to Mexico have always had a presence in Salinas. What's different now, Cisneros said, is the number of players taking their offers. In the last year alone, three current or former Alisal players have signed professional contracts in Mexico. The youngest was 16-year-old Jerry Ayon, who played with both the under-16 and under-18 U.S. national teams but opted to drop out of high school to play for Monarcas Morelia.
U.S. Soccer is notoriously tight-lipped about how many players in the American system are playing abroad, and some aren't even counted. The high-profile national team defection of 19-year-old Santa Rosa native Jonathan Gonzalez grabbed headlines last year around the time the U.S. missed the World Cup, but many more binational players are left to navigate the multi-billion-dollar maze of professional and semi-professional soccer clubs on both sides of the border.
International lines are often blurred as players vie for opportunity. For example, U.S. national team midfielder Joe Corona was born in Los Angeles and raised between Tijuana and San Diego by his Mexican father and Salvadoran mother. He's played most of his professional career in Mexico for clubs such as Tijuana and Club América, and he played for Mexico's U-22 national team before he joined the U.S. senior squad.
In Salinas, Cisneros and others worry about what happens if things go wrong for young players statistically unlikely to make it to the top echelons of international soccer. Still, he can see the appeal in a sport where youth has a high premium.
"I'd rather them get their diploma here, but that's part of the problem with the American system," Cisneros said. "By the time you're done with college, you're 22, 23. You're kind of past your prime in some ways."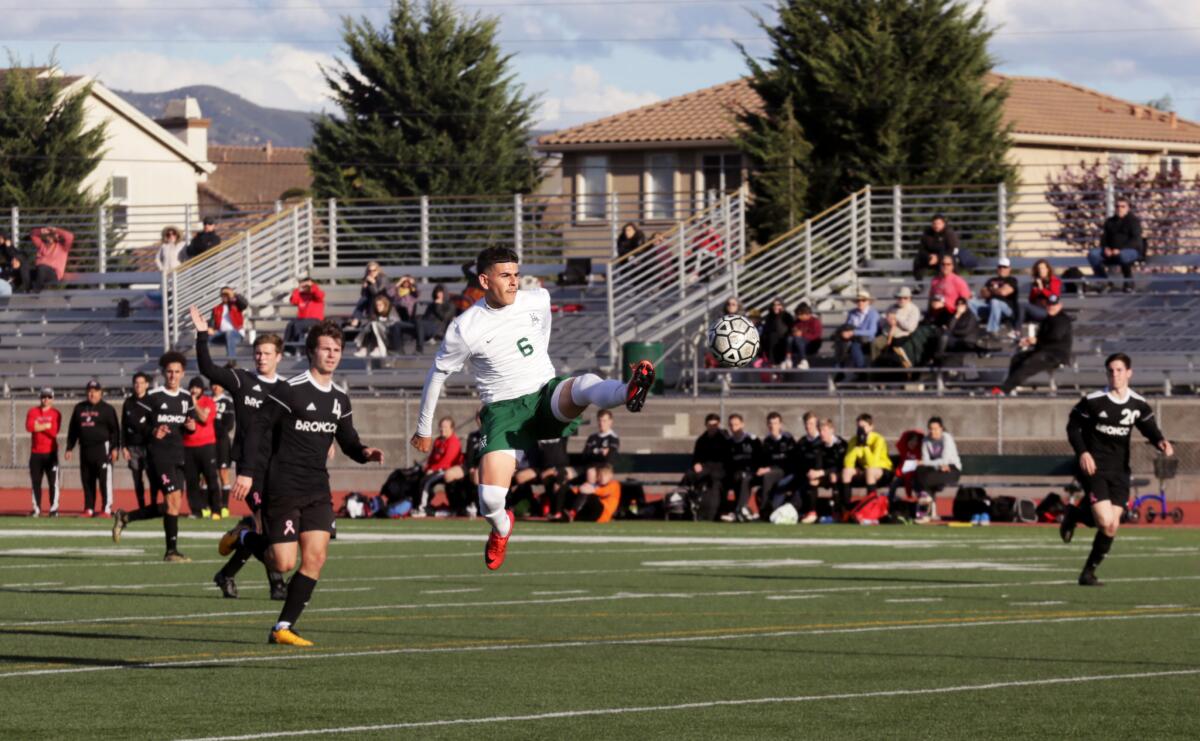 Dany's friend and classmate, Willy Miranda, left Alisal to try to make it in Mexico when he was 17. A cousin told him he could try out for the storied club Cruz Azul. But when the sacrifice of leaving behind family and school eventually outweighed his happinessmited playing time, he went back to Salinas and enrolled in a GED program. He finished, went to Hartnell and is now at San Jose State, playing alongside his younger brother, Eduardo.
Miranda's cousin from Cruz Azul, Antonio, was one of the first players to leave Alisal to try out in Mexico almost a decade ago. He now works in the strawberry fields with Miranda's parents.
"They've been working there their whole lives. It's really hard," Miranda said. "I know, because I would go with them."
Dany's family never had the time or money for academy teams based in Bay Area suburbs such as San Jose or Santa Cruz that are designed to funnel players into the American system. He played for Salinas club team El Camino. Each year, he went to showcases like the Alianza de Futbol tournament put on by Mexican clubs seeking a line into often-overlooked Latino communities in California, Texas and beyond.
When he was a junior in high school, Dany made the development team at Club Tijuana, but his dad insisted that he stay in Salinas to finish high school.
The dream for Dany was to make his professional debut in the U.S., his home country, especially after being chosen as a junior college All-American at Hartnell. By the time he got to Mexico, distinctions like borders didn't matter. "I knew it was my last resort," he said.
Julio Sanchez runs the El Camino FC soccer club in Salinas. He said he was among the "silent supporters" who paid for Dany's trips to Querétaro and helped navigate the Mexican embassy in San Jose. A Cal Poly alum born to Mexican parents in Salinas, Sanchez said college is always the priority for promising young players. He also said it's not always realistic.
"We gotta have an option for those we know that's not working out," Sanchez said. "That's where these Mexican connections come in."
Enrique Montano has seen the minor leagues up close in both the U.S. and Mexico since leaving Alisal. After college in San Jose, he moved to Kentucky to join the second-division United Soccer League's Louisville City FC. A tall defender with a symmetrical face and coiffed hair that conjures the image of a Chicano Ken doll, Montano picked up a side gig as a male model but burned out on the city.
"There was no sign of real, authentic Mexican food. One guy spoke Spanish," he said. "I'm pretty sure at one point I was depressed."
In February, Montano signed with a third-division team in Mexico, Deportivo Tepic FC, in the coastal state of Nayarit. He'd grown up taking road trips to Mexico to visit family each summer and always noticed how Mexican culture seeped into life in Salinas. When he was a sophomore at Alisal, ranchero-style cowboy fashion took off, leading to competitive Western dance-offs on weekends. Actually moving to Mexico seemed like a chance to re-position himself for the American big leagues.
"I've heard of people going to Mexico, playing second division and coming back and getting a shot at playing in MLS," he said. This spring, Garden Grove native Luis Gil followed a similar trajectory to the Houston Dynamo after limited playing time on the first team at Querétaro FC.
"That was the whole idea," Montano said, "to take a different route and come back."
Dany had a similar idea when, just before his 21st birthday, he got to Querétaro to try out with a friend from home. Nerves weren't usually a problem, but he was shaking so badly he couldn't put on his shin guards. There were dozens of fast, skilled players there, almost all from Mexico. Dany's touch felt off, and he was sure he'd end up back in Salinas. He didn't, but his heart sank when his buddy got cut.
"The day that I made it, I was bummed," Dany said. "I know how it feels when other people maybe get an opportunity that you didn't."
Santiago de Quéretaro is a picturesque city nestled in the mountains of Central Mexico. The old town's pastel-hued colonial buildings and cobblestone streets are ringed by an exploding number of foreign factories, new condos and malls lined with American staples such as Levi's and IHOP. Dany didn't know any of that when he moved there five days before Christmas last year.
U.S. soccer officials sometimes contend that Mexican American players feel more at home in the country their families came from, but Dany felt like an American in Mexico. He lived with a woman who boards soccer players, Doña Carmen, who made him meals and Facetimed his mom with him when being alone on Christmas was too much to take. Teammates who sometimes teased him for his gringo accent went home on the weekends for homemade meals. Dany lived on California rolls.
By spring, though, he was a starter wearing No. 109. Dany joked with teammates at practice, and his minimum second-team salary of 10,000 pesos ($526) a month was doable since he lived a half-hour from downtown in a three-bedroom, suburban Mexico version of a frat house. He preferred Spanish broadcasts of U.S. sports or reading the bible rather than attending parties on the other side of his bedroom door.
"It doesn't feel like home," Dany said. "That's the thing."
One other player on the team this spring was scouted in Los Angeles when he was working for a bank and playing for a community college. Sergio Buenrostro is a fan of patent leather sneakers, gold watches and saying things like "I'm probably the best male dancer you've ever seen."
Buenrostro, 24, has bounced between the U.S. and Mexico since he was 17, joined over time by more and more Americans. It doesn't always go over well.
"It's crazy how they look at us," Buenrostro said. "They see us as the weak link."
Back at Alisal, the next generation of restless young talent has reached a turning point: stay or go. This March, under a double rainbow so bright it looked fake, the team won the Division II Northern California championship.
Players held Martinelli's apple juice bottles like champagne and posed for pictures with parents wrapped in blankets with the logo of Mexican club Chivas. A senior whose brother was murdered a few years earlier yelled "Arriba!" as he dumped orange Gatorade over a teary-eyed Cisneros.
Half a dozen players on the team, ages 15 to 18, said they'd talked with coaches about going to Mexico to try out. Two were recruited before they left by the San Jose Earthquakes Academy, one whose dad insisted that, "Even if your uncles are in prison, they graduated high school." There's also talk of a new semi-pro team, Ville FC, next door in the similarly overgrown farm town of Watsonville.
Abraham Montano, the 16-year-old brother of Enrique and a senior at Alisal, said he would consider playing in either Mexico or the U.S. Better yet, he said, Barcelona. On a Saturday afternoon this spring, the younger Montano wore a green Mexican national team jersey as he kicked a red, white and blue MLS ball against a wall his father built in the backyard. "I'm not 100% Mexican, but I'm not 100% white," he said of his indifference.
His brother is also still grappling with the double-edged sword for bi-national talent after a financial meltdown at the club in Nayarit landed him briefly at the USL's Tulsa Roughnecks. This summer, Enrique decided to take a break from soccer to be with his ailing grandfather. In the meantime, he's considering crossing over from modeling to acting.
"Yeah, I was good at soccer, but I'm good at other things," the older Montano brother said. "That's what people don't always tell you, because that doesn't necessarily benefit them."
Dany's first season in Mexico ended with a narrow quarterfinal loss. By the time he got back to the family and friends he'd missed in Salinas for summer break, he started to miss his Querétaro routine of daily practice, team meals and weekly weigh-ins. There was talk of reshuffling, or even cutting the second-division team, but Dany was optimistic. It wasn't college, but after six months away from home, he knew he'd find his way on whichever side of the border would have him.
"There's a team in Sonora," he recently mused over a plate of boneless wings at a restaurant in Salinas. "But I don't even know where that is."
sports@latimes.com
Get our high school sports newsletter
Prep Rally is devoted to the SoCal high school sports experience, bringing you scores, stories and a behind-the-scenes look at what makes prep sports so popular.
You may occasionally receive promotional content from the Los Angeles Times.