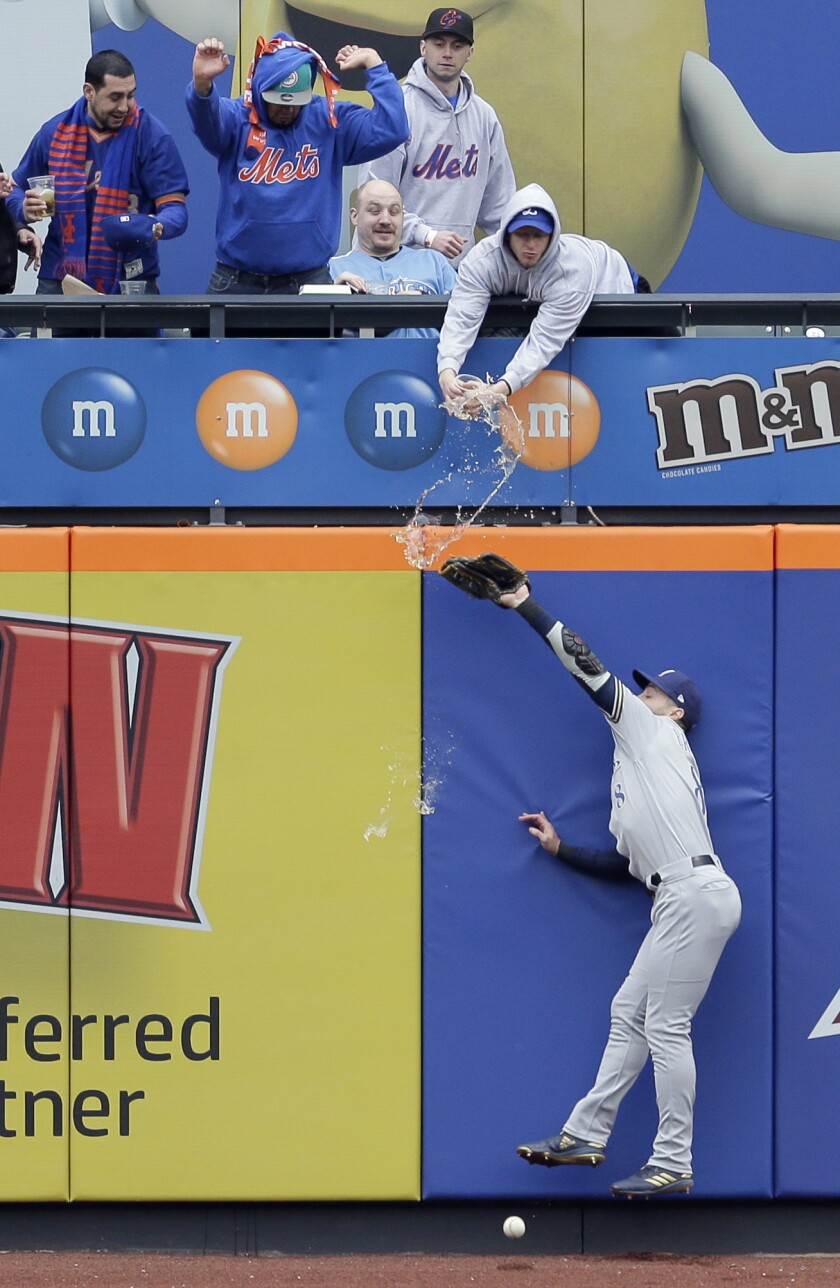 Milwaukee outfielder Ryan Braun didn't have one of his better days during the Brewers' 5-2 road loss to the New York Mets on Sunday, going 0 for 4 at the plate with one strikeout.
He probably could have done without the beer shower he received in the first inning.
Both Braun and an overeager Mets fan tried to make a play on a deep fly ball hit by the Mets' Pete Alonso — Braun with his glove, and the fan with a cup full of beer.
As Braun jumped against the wall for the ball, the fan apparently lost his grip on his cup and dumped a fair amount of the frosty beverage all over the unlucky left fielder.
Neither Braun nor the fan ended up with the ball, and Alonso ended up with a triple and eventually scored on a single by Todd Frazier. A replay review upheld the umpires' decision that there was no fan interference on the play, which just happened to occur up against the Budweiser ad along the outfield wall.
"Hey, Braun, this Bud's for you," Alonso joked after the game. "It's kind of funny I guess. We got some pretty loyal fans, which is awesome. That's a tough situation on [Braun]. It's kind of a strange play altogether."
Sign up for our daily sports newsletter »
Twitter: @chewkiii
---