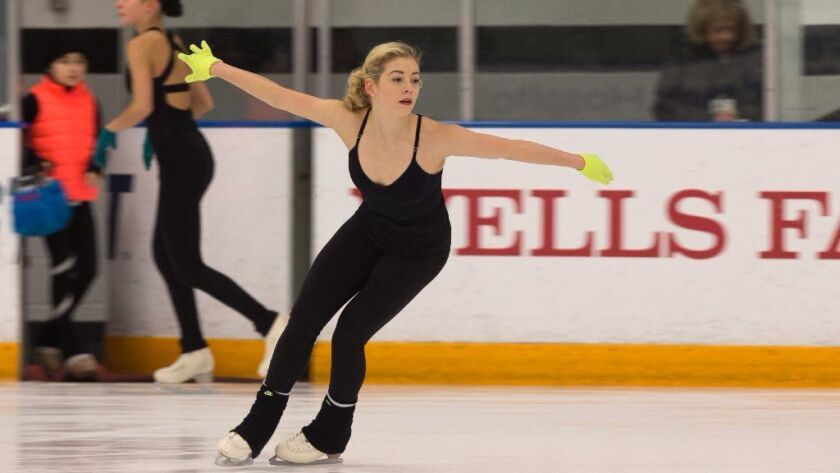 Two-time U.S. figure skating champion Gracie Gold, who won a bronze medal in the team event at the 2014 Winter Olympics and has been touted as a medal contender at the 2018 Pyeongchang Games, said Friday she is in treatment for "depression, anxiety and an eating disorder," leading her to withdraw from her Grand Prix assignments this season. Grand Prix competitions are held annually but are especially important for competitors as preparation during an Olympic season.
"It saddens me deeply to sit out this Grand Prix Series, but I know it is for the best," Gold said in a statement released by her publicist. "I will not have adequate training time to prepare and compete at the level that I want to. I would like to thank U.S. Figure Skating, my fans and my sponsors for their ongoing support. I also want to thank Marina [Zoueva] and Oleg [Epstein, her coaches] for standing beside me through this journey and most of all my family for their unconditional love."
Gold, 22, won the U.S. women's championships in 2014 and 2016. She previously announced she would take some time away from the sport but had been assigned to compete at events in China and France in November.
Gold spent nearly four years training in El Segundo with renowned coach Frank Carroll. She left early this year to train in Michigan with Zoueva and Epstein.
Despite missing the Grand Prix series Gold can compete at the U.S. championships in San Jose in early January and try to earn an Olympic berth. But her lack of competitive experience this season would adversely affect her chances of making the Pyeongchang team.
Follow Helene Elliott on Twitter @helenenothelen
---