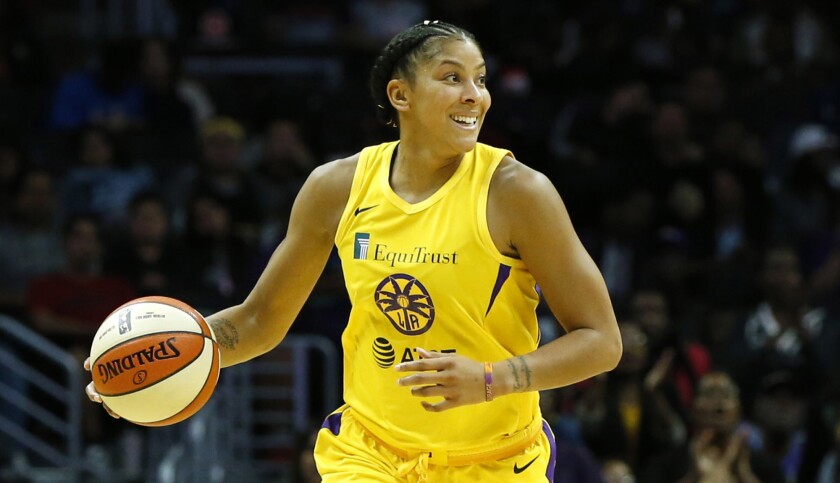 Reporting from Arlington, Texas —
The Sparks began a three-game road trip on the wrong foot Tuesday, losing Candace Parker to an ankle injury and eventually the game, 74-62, to the Dallas Wings.
Parker played only six minutes and did not return because of an injury to her right ankle. Complicating matters, guard Chelsea Gray, who was averaging 14.1 points, was held to three points in 33 minutes and the Sparks made only four of 19 from three-point range.
Nneka Ogwumike had 15 points and 10 rebounds and Riquna Williams added 14 points for Los Angeles (7-7). Williams and Ogwumike combined to make 10 of Los Angeles' 14 first-half field goals.
Kayla Thornton scored 10 of her 17 points in the fourth quarter while Kaela Davis scored a season-high 13 points for the Wings.
Thornton scored eight straight Dallas points in a two-minute span to extend the Wings' lead to 70-58. It started with a baseline jumper to beat the shot clock and capped by a fast-break layup.
Arike Ogunbowale and Glory Johnson each scored 14 points for Dallas (5-9). Ogunbowale scored 10 points in the first half to help Dallas take a 37-32 lead.
---