Kobe Bryant's retirement announcement draws comments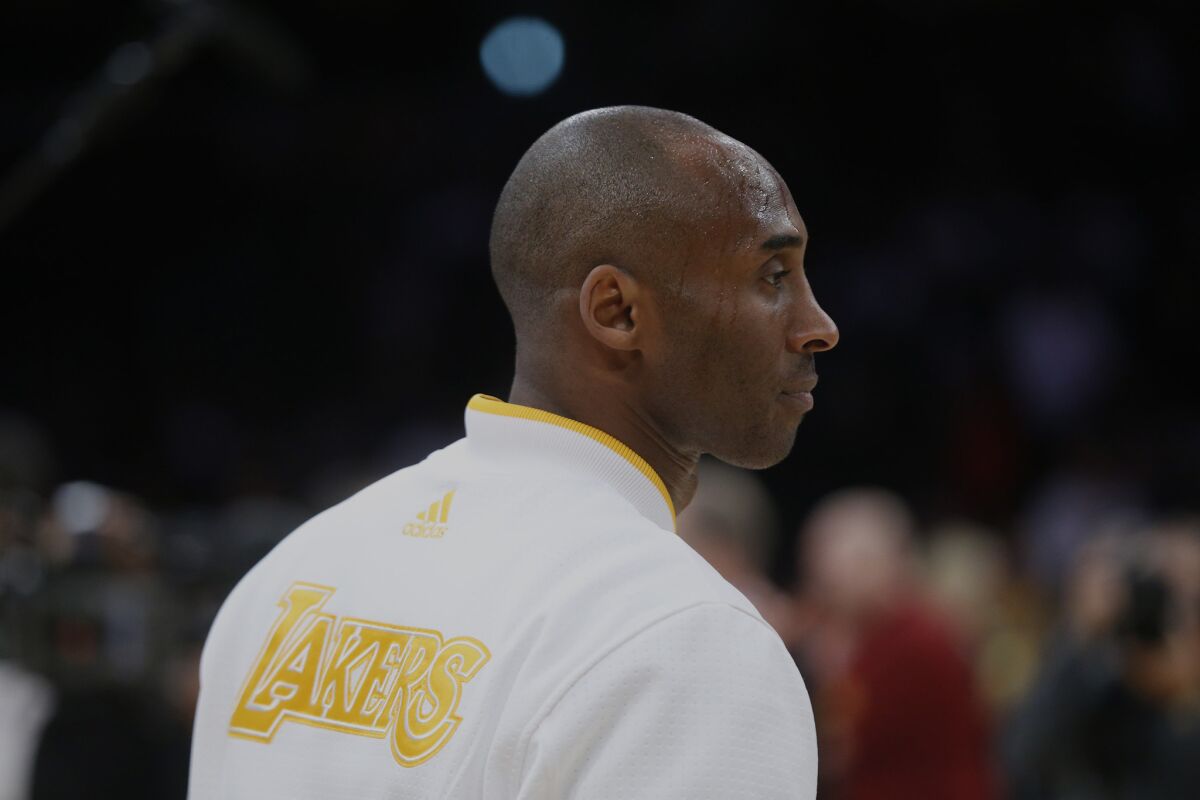 Kobe Bryant made the announcement in a post on The Players' Tribune on Sunday afternoon.
"My heart can take the pounding. My mind can handle the grind. But my body knows it's time to say goodbye," Bryant wrote. "And that's OK. I'm ready to let you go. I want you to know now. So we both can savor every moment we have left together. The good and the bad. We have given each other all that we have."
Here's some reactions to the news from around the league:
NBA Commissioner Adam Silver: "Kobe Bryant is one of the greatest players in the history of our game. Whether competing in the Finals or hoisting jump shots after midnight in an empty gym, Kobe has an unconditional love for the game. I join Kobe's millions of fans around the world in congratulating him on an outstanding NBA career and thank him for so many thrilling memories."
Vanessa Bryant: "You can walk away knowing you've always played with everything you have, babe. I'm so proud of you. I'm proud of everything you've given to all of your fans even when you weren't feeling your best. You've always pushed through it because you played for those fans that sacrificed so much to see you play in person. You mean so much to us all. I'm so excited to see what God has in store for us as a family now that one chapter is closing and new ones are opening. We love you!"
Chicago Bulls center Pau Gasol, who won two championships with Bryant, tweeted: "We have lived incredible moments together on and off the court. Thanks for everything brother! @Kobe Bryant #ThankYouKobe"
Cleveland Cavaliers guard J.R. Smith: "One of the most under-appreciated players to ever play is saying goodbye to the game he gave his all!"
Denver Nuggets center Jusuf Nurkic: "Thanks for everything to the greatest basketball player of all time Kobe Bryant. The game will never be the same!!"
New Orleans Pelicans guard Eric Gordon: "Much respect to @Kobe Bryant as he announces his retirement after the season. A fierce competitor and one of the greatest to ever do it!"
Lakers Coach Byron Scott: "It's always sad when greatness decides to hang it up. … I thought he had at least another year in him."
Miami Heat guard Dwyane Wade: "He's won five championships, so no one feels bad for him from that standpoint. But from a standpoint of seeing one of this era's greatest players go out in a rebuilding process, it's tough."
---
All things Lakers, all the time.
Get all the Lakers news you need in Dan Woike's weekly newsletter.
You may occasionally receive promotional content from the Los Angeles Times.