LeBron James proud to see son Bronny wear No. 23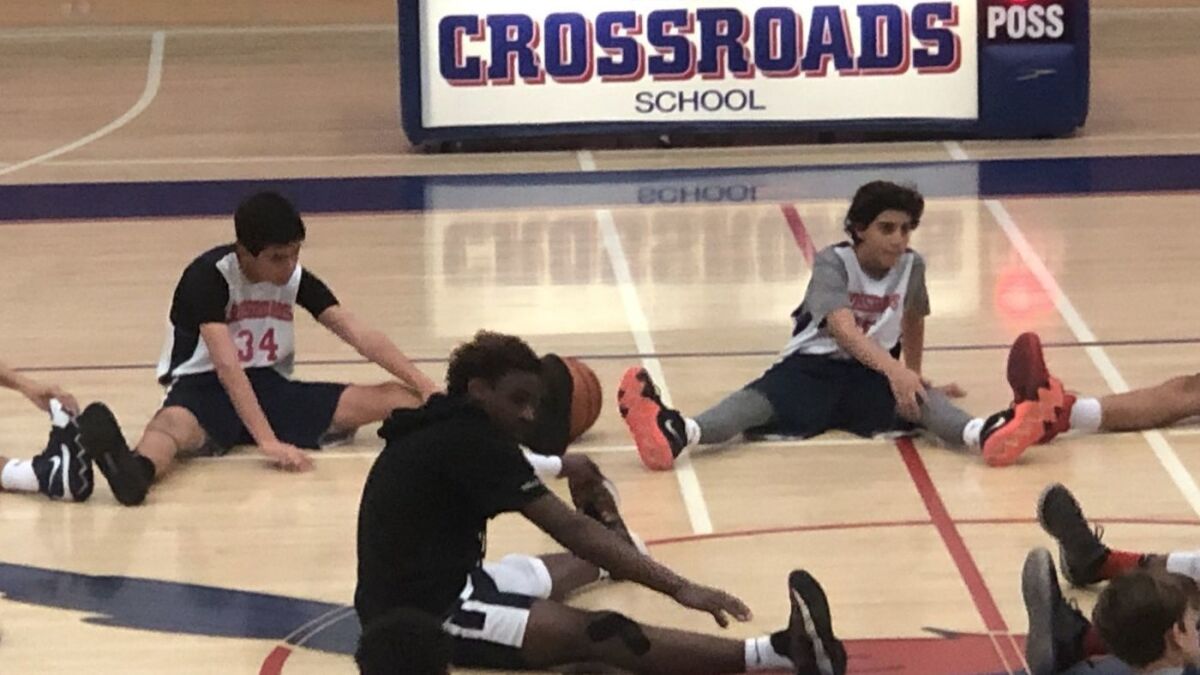 A few days ago, Bronny James came downstairs to show his father something.
Bronny planned to wear No. 23 when he played for the Santa Monica Crossroads middle school basketball team, the same number his father has worn in NBA games for the last decade and a half. Then Bryce, Bronny's little brother, declared that he would be wearing No. 6, the number his dad wears in practices and the number he used to wear when he played for the Miami Heat.
LeBron James smiled as he recalled the moments after practice on Tuesday.
"I don't know how long it's going to last," James said of Bronny picking No. 23. "But it definitely made me feel proud."
Bronny scored 27 points in his first game as Crossroads beat Culver City Middle School 61-48.
"It was kind of nervous for all of us because it's the beginning, it's the start," James said. "I mean, he did play flag football. Both of them played flag football before basketball season started so they got acclimated that way as far as sports, but obviously basketball rings bells in our household and they both were extremely excited.
"They laid their uniforms out the night before, they laid their shoes out like it was the first day of school, so it's a good start for us being in a new school, new community, a new neighborhood."
James' family factored into his decision to join the Lakers. With each of his moves, his wife and children have relocated with him. The move to Los Angeles was the first time they were old enough to have their voices heard in the matter.
"That's the best part about it, seeing my kids grow and seeing my boys play sports and my daughter being in dance classes and swimming lessons and things of that nature and being in gymnastics and being able to just go support them," James said. "The tough part is when I'm on the road and they're doing those things as well, so that's a tough part, but the availability when I'm here and they're working, I get to relax — a little bit."
When asked if he's the type of dad who yells at referees during his kids' games, James said that depends on the game.
"I get a little stressed sometimes when I'm at their games, but for the most part me being there just supporting them is really cool," he said.
Follow Tania Ganguli on Twitter @taniaganguli
All things Lakers, all the time.
Get all the Lakers news you need in Dan Woike's weekly newsletter.
You may occasionally receive promotional content from the Los Angeles Times.