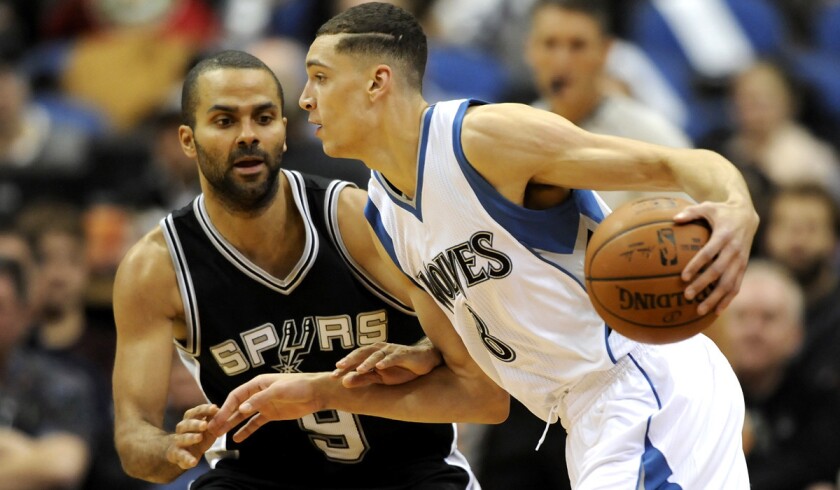 When: 7:30.
Where: Staples Center.
On the air: TV: TWC SportsNet, TWC Deportes; Radio: 710, 1330.
Records: Lakers 3-12; Timberwolves 3-10.
Record vs. Timberwolves (2013-14): 1-3.
Update: The Timberwolves and Lakers have a lot in common, most notably their number of victories this season. They've also both been dealing with a lot of injuries. With Ricky Rubio and Mo Williams sidelined, UCLA rookie Zach LaVine was Minnesota's only available point guard in a 103-86 home loss Friday to Milwaukee. Timberwolves forward Andrew Wiggins, the top pick in the June draft, is averaging 12.6 points and shooting 41%.
---