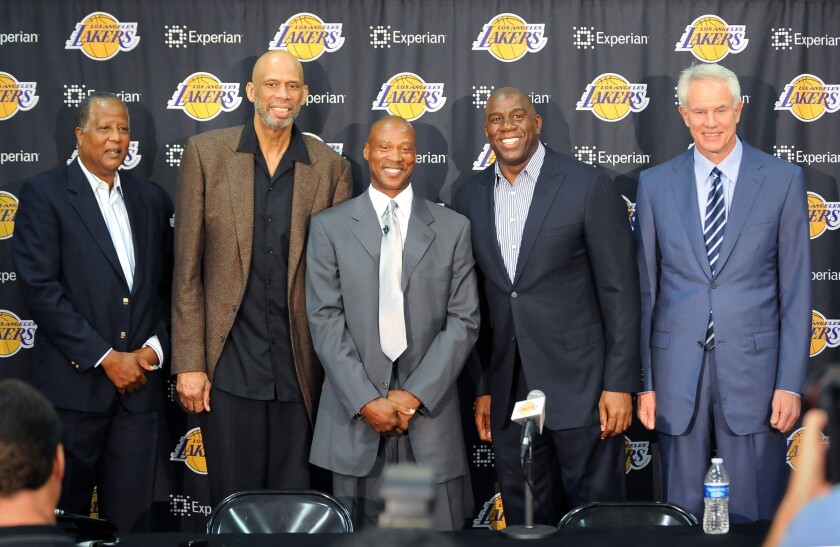 Former Lakers forward Jamaal Wilkes has auctioned off his Naismith Memorial Basketball Hall of Fame trophy.
The bronze trophy sold Thursday for $44,687.50 by Nate D. Sanders Auctions.
Wilkes, who won three titles with the "Showtime" Lakers, one with the Golden State Warriors and two as a college player at UCLA, was named to the Hall of Fame in 2012.
Wilkes, a 6-foot-6 small forward, averaged 17.7 points with 6.2 rebounds through 12 NBA seasons. Through eight years with the Lakers, he won titles for the 1979-80, 1981-82 and 1984-85 seasons. He earned his first ring with the Warriors during the 1974-75 season.
Wilkes was the 1975 rookie of the year with the Warriors and a three-time all-star (twice with the Lakers).
The Lakers retired his No. 52 jersey in December 2012.
His son, Jordan Wilkes was recently added to the Lakers' front office as a basketball operations assistant.
Email Eric Pincus at eric.pincus@gmail.com and follow him on Twitter @EricPincus
---