Xavier Henry to have his knee drained; out another four weeks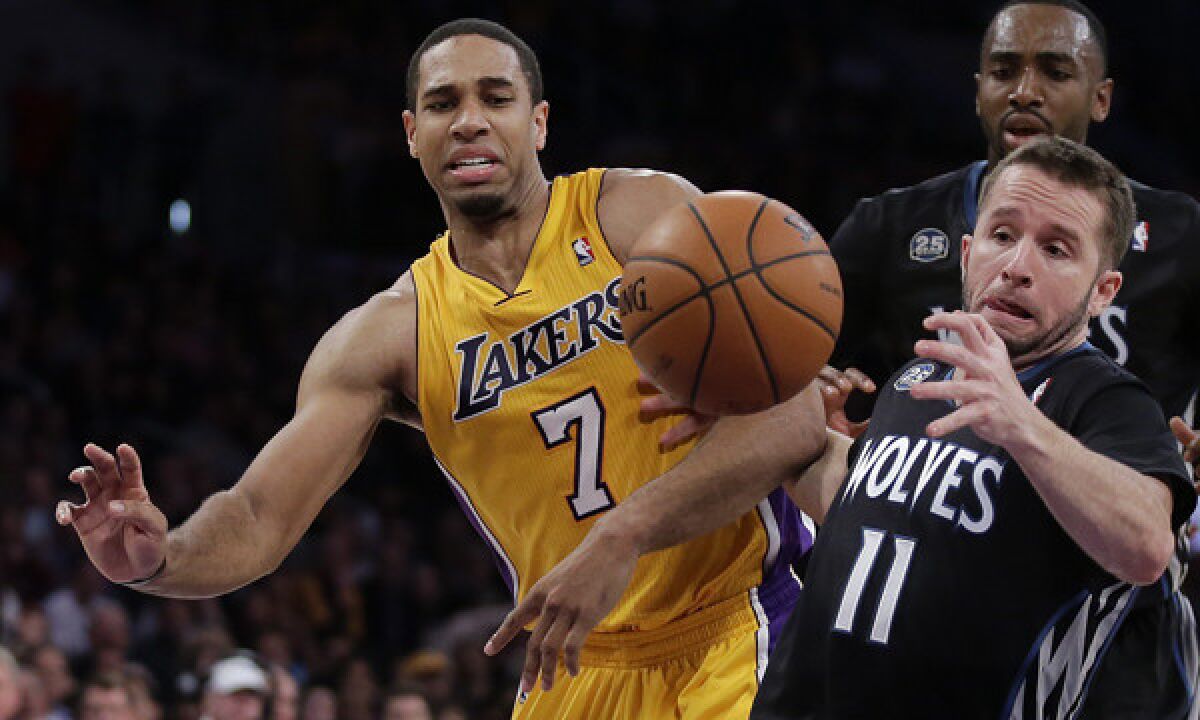 <i>This post has been updated. See the note below for details.</i>
The Lakers hoped they'd field close to a full roster after this weekend's All-Star break, but Xavier Henry will be out at least another four weeks.
The 6-foot-6 guard will have his knee drained and receive a cortisone shot on Wednesday, according to team spokesman John Black.
Henry was injured on Dec. 29 in a loss to the Philadelphia 76ers at Staples Center. He was originally diagnosed with a bone bruise and an "abnormality of the lateral meniscus."
The original timeline for Henry was seven to 10 days, but after a number of fits and starts, the knee simply hasn't healed.
Henry tweeted a Bible verse Wednesday, presumably with his injury in mind.
For I know the plans I have for you," declares the Lord, "plans to prosper you and not to harm you, plans to give yo… https://t.co/YLouDiBco7— Xavier Henry (@XavierHenry) February 12, 2014
Through 31 appearances this season, Henry averaged 10.1 points and 2.8 assists a game.
[Updated, 1:20 p.m. PST Feb. 12: "It's tough because we could use the way he plays," said teammate Steve Blake. "He's a tough, strong kid. He works hard and doesn't really take plays off, attacks the basket, gets to the free-throw line. Those are all things we could use right now."]
The team didn't have enough players to practice on Wednesday with Kobe Bryant (knee), Pau Gasol (groin), Steve Nash (nerve root irritation), Jodie Meeks (ankle), Jordan Farmar (hamstring) and Nick Young (knee) all unavailable.
Instead, the group watched film and shot around.
ALSO:
Lakers struggle in loss to Utah Jazz, 96-79
Lakers fail to sell out another game at Staples Center
Chris Kaman says he never anticipated playing so many minutes
Email Eric Pincus at eric.pincus@gmail.com and follow him on Twitter @EricPincus.
All things Lakers, all the time.
Get all the Lakers news you need in Dan Woike's weekly newsletter.
You may occasionally receive promotional content from the Los Angeles Times.