Poll: Michael Jordan, Kobe Bryant over LeBron James for final shot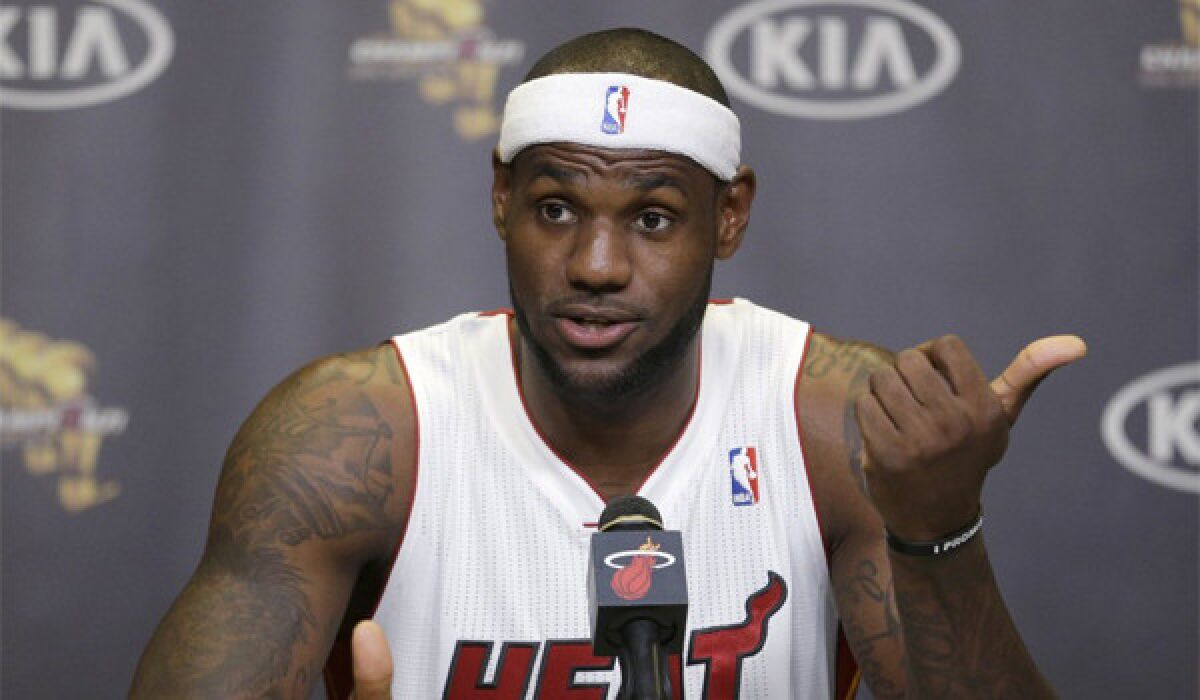 Given a choice of LeBron James, Michael Jordan or Kobe Bryant, who should take the final shot with the game on the line?
According to a poll of 26 NBA players by ESPN the Magazine, 88% chose Jordan. The remaining 12% selected Bryant.
"That's like ranking the shortest giant," said an Eastern Conference guard. "I'd want the ball in LeBron's hands at the end of the game, but I'd want him to pass to Kobe or Jordan for the last shot. And don't forget, LeBron is not a great free-throw shooter, either."
Although James didn't receive a single vote, 23% of the players -- who were granted anonymity -- said they believed the Miami Heat's two-time champion will finish as the best NBA player ever.
Jordan won six titles with the Chicago Bulls. Bryant has five with the Lakers.
If the number of championships is an important part of the best-ever computation, James has a long way to go to catch up to Jordan and Bryant.
"I don't know if he'll be able to match Michael Jordan's rings, but he'll be top 10 in points, rebounds, assists, blocks and steals when his career is over," said a former teammate. "To do that in this era, you have to call LeBron the greatest ever."
If James finishes with just his two titles, perhaps he can be considered the greatest regular-season player ever. If the ultimate goal of the game is the championship, it's the only true relevant stat.
Now if he can close in on Bryant and Jordan with additional rings, he'll certainly be the running for best of all time.
ALSO:
Gambling website predicts Lakers finish with low win count
Dwight Howard believes decision to leave Lakers took 'guts'
Kobe Bryant plummets to No. 25 in ESPN's NBA player rankings
Email Eric Pincus at eric.pincus@gmail.com and follow him on Twitter @EricPincus.
All things Lakers, all the time.
Get all the Lakers news you need in Dan Woike's weekly newsletter.
You may occasionally receive promotional content from the Los Angeles Times.