Lakers GM Mitch Kupchak: Kobe Bryant (still) likely to retire in 2016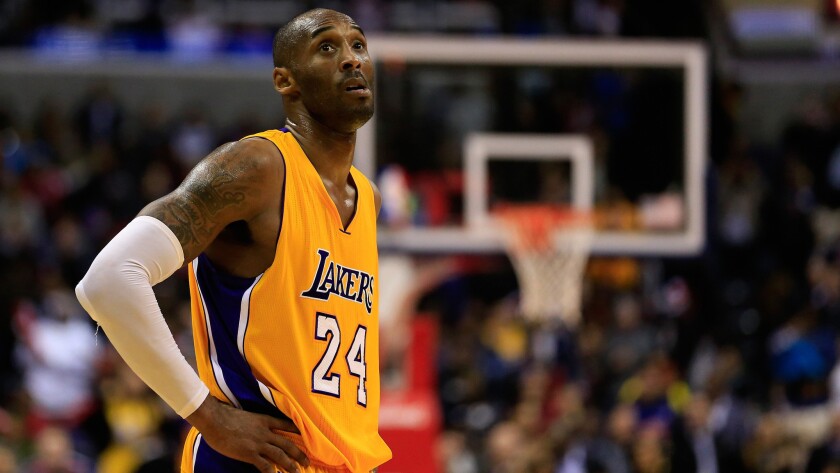 Generalissimo Francisco Franco is still dead.
Like the old "Saturday Night Live" joke, recent reports indicating Lakers star guard Kobe Bryant is expected to retire after next season are a bit of a rehash.
"He has indicated to me that this is it," said Lakers General Manager Mitch Kupchak on Thursday on "Sirius XM NBA Radio" with Rick Fox and Jared Greenberg.
"There have been no discussions about anything going forward and I don't think there will be," he continued.
This isn't the first time Kupchak, or even Bryant himself, has said that the All-Star is likely to call it a career after the 2015-16 season.
Kupchak did note that if there are any free agents who don't want to play with Bryant, the Lakers don't need them.
"If somebody doesn't want to play with Kobe, whether it's this year or he decides to come back another year .... If there is a player out there like that, that won't come here for that reason, then we don't want him," said Kupchak.
The Lakers could have in the neighborhood of $22 million in cap room this summer.
"Every great player is demanding, focused, and if you don't want to play for a guy like him that's driven to do nothing but win championships and work hard, then you shouldn't be here. You should be someplace else," said Kupchak.
Email Eric Pincus at eric.pincus@gmail.com and follow him on Twitter @EricPincus.
---
All things Lakers, all the time.
Get all the Lakers news you need in Dan Woike's weekly newsletter.
You may occasionally receive promotional content from the Los Angeles Times.