Deadline looms for baseball players and owners to reach labor agreement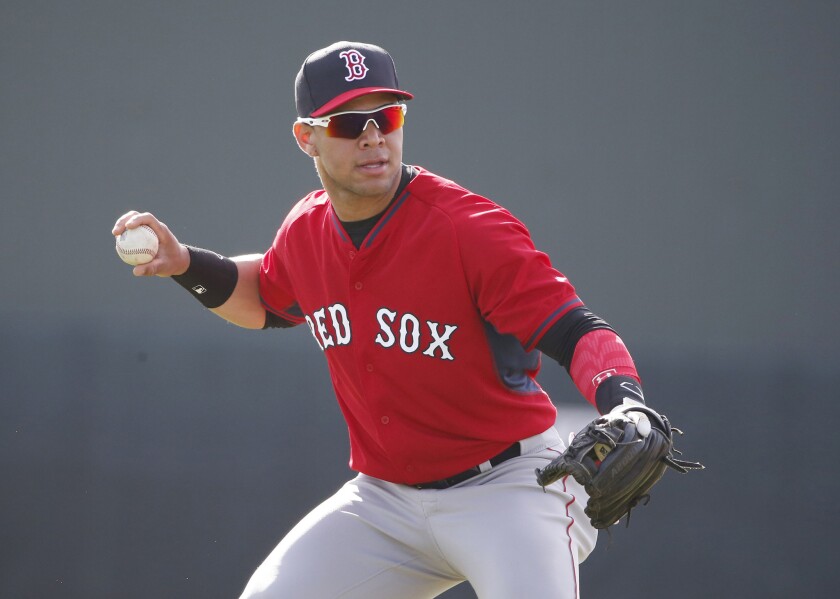 The Montreal Expos were the best team in the major leagues. Bo Jackson was playing left field for the Angels. Deion Sanders was playing center field for the Cincinnati Reds.
That was the state of baseball in August 1994, in the last days before players went out on strike. The players returned the following year — after the intervention of a judge who now sits on the Supreme Court, Sonia Sotomayor — and baseball has enjoyed labor peace ever since.
That two-decade run to prosperity — baseball generates $10 billion per year these days — could give way to a work stoppage this week. The collective bargaining agreement between owners and players expires at 9 p.m. PST Wednesday, and owners have threatened a lockout if a deal is not reached.
While a lockout would not immediately threaten the 2017 season, it could put a halt to the free-agent market and put a damper on next week's winter meetings. As an alternative, if owners and players believe a new agreement is within reach, the sides could agree to extend the current CBA for a specified time while finalizing a new one.
One primary hurdle was thought to be the owners' insistence for an international draft, which would primarily be designed to end bidding wars for amateur players from Latin America. However, Fox Sports reported late Monday that owners had "backed off" that demand.
Some owners are frustrated because penalties have not worked as intended, with teams blowing past prescribed financial limits and paying a tax in order to sign the most talent. In theory, a draft would allow the worst team to sign the best teenager in the Dominican Republic, rather than the team that makes the best offer.
In 2015, the Boston Red Sox signed infielder Yoan Moncada for $31.5 million out of Cuba, then paid a dollar-for-dollar tax on the signing. In 2009, the Washington Nationals signed pitcher Stephen Strasburg out of San Diego State for $15 million, the most money guaranteed to a drafted player.
The players' union is opposed to an international draft, in part because it would rather raise bonuses for amateur players here than lower them abroad, and in part because Latin teens could face a take-it-or-leave-it offer without the leverage of a college scholarship available to draftees in the United States, Canada and Puerto Rico.
With more stringent signing penalties in the domestic draft, and with luxury taxes compelling most teams to think twice before spending freely on free agents, the union contends management has done quite enough to redirect millions from players to owners.
As an enticement for players to accept an international draft, owners reportedly have offered to modify the system of qualifying offers. For the first time since the advent of the free-agent system, a team that signs a top free agent would not be compelled to surrender a draft pick.
Owners could simply award an extra draft pick to a team that loses a top free agent, but the team that signs him would not have to forfeit a pick, a requirement that dampened the market last winter for such players Howie Kendrick, Ian Desmond and Dexter Fowler.
Among issues also under discussion: the addition of a 26th player to the roster from April through August; the reduction of September rosters from the maximum of 40; how much teams should be allowed to spend before getting hit with the luxury tax; more day games on getaway days; and the owners' desire to introduce a pitch clock.
Some minor leagues have used a 20-second pitch clock for the last two seasons. Dodgers reliever Pedro Baez averaged 30.2 seconds between pitches last year — the highest such figure, according to Fangraphs.
Twitter: @BillShaikin
---
Get the latest on L.A.'s teams in the daily Sports Report newsletter.
You may occasionally receive promotional content from the Los Angeles Times.