Lawsuit claims agency made improper payments, orchestrated PED coverup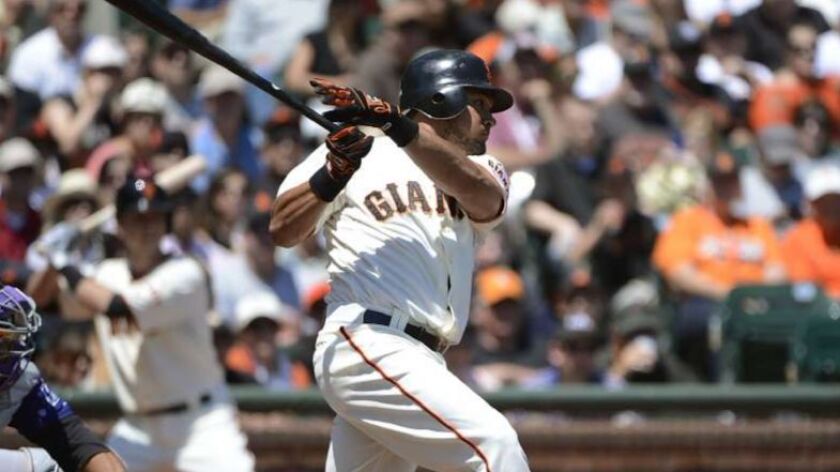 Melky Cabrera was enjoying the best season of his career. It was 2012, a year in which he would hit .346 for the San Francisco Giants, and he would play in the All-Star game for the only time.
A few weeks before Cabrera got the news he had made the All-Star team, he got another bit of news. He had tested positive for steroids.
Under baseball's drug policy, positive tests are not announced until and unless an appeal fails. The agency representing Cabrera had a good reason to want to win an appeal, according to a lawsuit filed Monday in New York: Ruben Amaro Jr., the Philadelphia Phillies' general manager, had indicated his team would be willing to pay Cabrera $75 million in free agency that fall. That prospective deal — and the agency's lucrative commission — would vanish if the positive test became public.
It is a violation of baseball tampering rules for a team to speak about the contract of a player on another team, let alone negotiate with such a player. It would be odd for a team to promise a certain salary more than three months before free agency, particularly to a player such as Cabrera with an uneven track record.
But Juan Carlos Nunez, who made that allegation in the lawsuit he filed Monday, isn't putting his credibility on the line to take aim at the Phillies for what he claims are their shady business practices.
Nunez instead is suing the agency that fired him, ACES, for more than $3 million in lost wages, commissions and damages, claiming agency founders Sam and Seth Levinson directed him to engage in behavior that violated criminal law and baseball rules, then blamed him when an attempt to cover up the Cabrera test blew up.
"Defendants earned and kept multiples of every dollar they still owe to Plaintiff [but never paid him] for carrying out their dirty work," the lawsuit reads, "yet they were content to let Plaintiff go to prison to preserve their own reputations."
The Levinsons previously have referred to Nunez as a rogue employee, banned by baseball and sentenced to three months in prison. Neither the league nor the players' union sanctioned the Levinsons, beyond a union reprimand for failing to properly supervise Nunez.
"This is nothing more than a shakedown by a man broken by his own criminal actions," the Levinsons said in a statement issued to the MLB Trade Rumors website.
At the Levinsons' direction, Nunez alleged, he improperly recruited pitchers Jeurys Familia and Fernando Rodney to stay with ACES, in Rodney's case by promising that the agency would kick back part of its commission, in violation of players' union rules.
Nunez also claimed that Sam Levinson directed him to bring "at least ten" ACES clients to Anthony Bosch, who ran the Florida anti-aging clinic at the center of baseball's Biogenesis scandal, and said Levinson was well aware that Bosch was providing performance-enhancing drugs.
After Cabrera tested positive, Nunez claimed, the Levinsons "directed and orchestrated every aspect of the attempted coverup," involving a pill, a cream and a fake website. Nunez also alleged Sam Levinson directed him to take full responsibility for the coverup, then declined to honor promises to support him financially.
After a two-month appeal, Cabrera was suspended for 50 games. The contract he signed that winter: $16 million.
(The lawsuit, courtesy of Deadspin, is here.)
Follow Bill Shaikin on Twitter @BillShaikin
---
Get our high school sports newsletter
Prep Rally is devoted to the SoCal high school sports experience, bringing you scores, stories and a behind-the-scenes look at what makes prep sports so popular.
You may occasionally receive promotional content from the Los Angeles Times.