NBA All-Star guards James Harden and Russell Westbrook have notified USA Basketball that they will not participate in the 2016 Olympic Games in Rio de Janeiro.
They join NBA MVP Stephen Curry this week on a growing list of players, which includes the Clippers' Blake Griffin and Chris Paul, who have decided to stay home this summer.
Although no American has mentioned the Zika virus as the reason, former Laker and current Bulls forward Pau Gasol openly questioned the safety of athletes and said he'd like to have more information.
Brazil has been hit hard by Zika, an otherwise mild virus that in some cases can lead to neurological ailments and, when pregnant women are infected, birth defects.
Harden released a statement Friday evening through the Rockets that did not specify his reason for deciding not to play.
"As a result of many difficult conversations with my family, the Rockets, and trusted advisors, I've notified Jerry Colangelo and Team USA that I will not be competing at the 2016 Olympic Summer Games in Brazil," Harden said. "This decision was a painstaking one that I did not take lightly.
See the most-read stories in Sports this hour >> »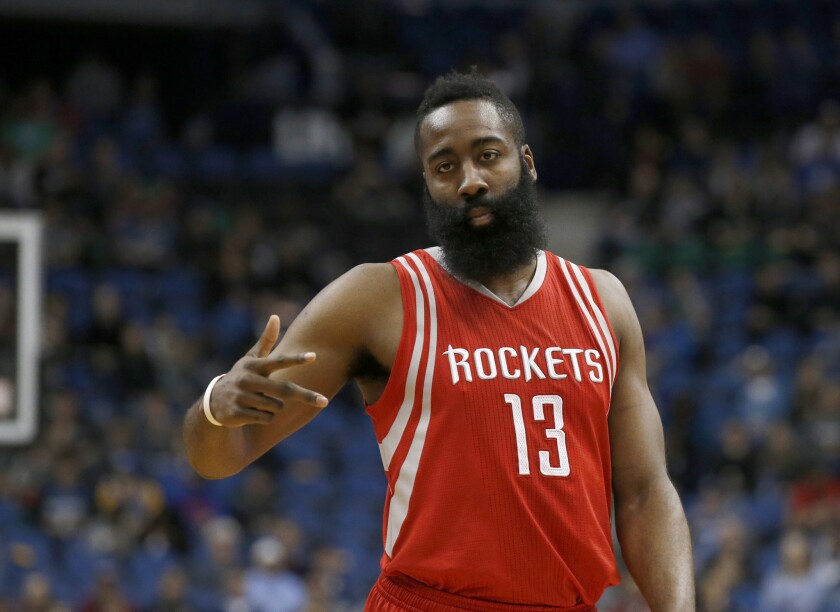 "As a member of the 2012 London Olympic gold medal team, and as team captain for the 2014 FIBA gold medal team, it goes without saying that USA Basketball has provided me with some of the most meaningful personal and professional accomplishments of my life. I have been extremely blessed to wear the 'red, white and blue' and to compete at the highest international level with the greatest players representing the greatest country in the world. I sincerely hope I'll earn an opportunity to represent Team USA again in the future."
Westbrook released a similar statement earlier Friday, equally vague as to why he would not play in Rio.
"After speaking with my family, I have decided to not participate in this year's Olympics," Westbrook said. "This was not an easy decision, as representing my country at the world championships in 2010 and the Olympics in 2012 were career highlights for me. I look forward to future opportunities as a member of USA Basketball."
Brazil and Olympic officials have said the outbreak will subside by August, when cooler temperatures in the Southern Hemisphere's winter lead to a decrease in the mosquito population that spreads the disease. While the World Health Organization has taken a similar position, other health experts have disagreed.
Colangelo, USA Basketball's managing director, said the 12-man team will be picked by June 27. The Summer Olympics run from Aug. 5-21.
The U.S. roster currently includes: Carmelo Anthony, Harrison Barnes, Bradley Beal, Jimmy Butler, Mike Conley, DeMarcus Cousins, DeMar DeRozan, Andre Drummond, Kevin Durant, Kenneth Faried, Rudy Gay, Paul George, Draymond Green, Gordon Hayward, Dwight Howard, Andre Iguodala, Kyrie Irving, LeBron James, DeAndre Jordan, Kawhi Leonard, Damian Lillard, Kevin Love and Klay Thompson.
Other All-Stars formerly on the roster who will miss the Rio Olympics because of injuries are power forwards LaMarcus Aldridge and Anthony Davis as well as point guard John Wall.
ALSO
Stephen Curry will not play in the 2016 Olympics
Warriors are one win from another NBA title after 108-97 victory over Cavaliers
Editorial: There's no justification — yet — to delay the summer Olympic Games because of Zika
---