Michael Phelps answers all on first day of retirement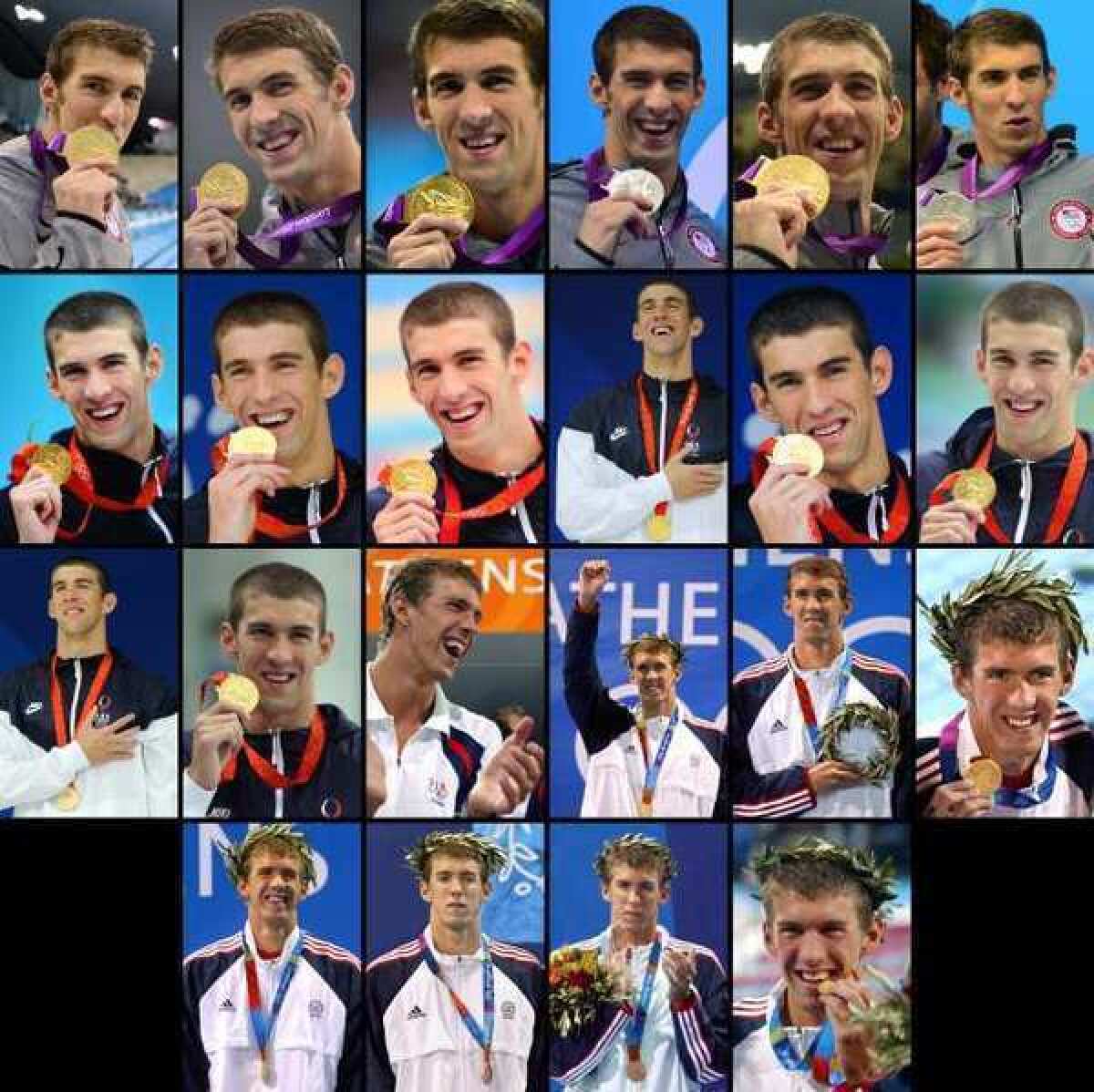 LONDON -- After Michael Phelps concluded his record run in Beijing, he vowed never again to swim the 400-meter individual medley. The race was too grueling, he said, and he had no intention of trying try to repeat his 8-for-8 gold medal derby.
Yet there he was, swimming the event again this year, repeatedly refusing to say why.
"I'll give you the honest answer after I'm done," he said last week.
On his first day as a retired swimmer, he did.
PHOTOS: Olympic highlights from Day 9
He could not have lived with himself if he could have swum fast enough to win the gold medal in London. When Ryan Lochte won the 400 IM at the 2011 world championships in Shanghai, in 4 minutes and 7.13 seconds, Phelps thought he could do better.
"After seeing the results from Shanghai last year, I thought I could swim a faster time," Phelps said Sunday. "Clearly, I was wrong. I took a shot. I wanted to swim that race again."
Lochte won the race at the Olympic trials in 4:07.06, with Phelps second at 4:07.89.
In London, Lochte won in 4:05.18, more than three seconds faster than anyone else in the field. Phelps finished fourth in 4:09.28, in the only one of his seven events in which he did not medal.
"If I knew Ryan would swim a 4:05 ... I knew I couldn't go that fast," Phelps said. "I hadn't prepared myself to go 4:05. He swam that race perfectly."
Phelps concluded his Olympic career with 22 medals, 18 of them gold, both records. He said he was proudest of his first medal -- gold in the 400 IM in Athens in 2004 -- and most regretted losing the 200 fly here. The race, in which he finished second to Chad le Clos of South Africa, marked the final defeat of Phelps' career.
"If I could go back and swim that race again, I would love to," he said. "No, I'm not coming back. Don't get any ideas."
His primary goal in London, he said, was to break the all-time record for career Olympic medals.
"Being able to be the most decorated was something we really wanted," he said. "To be the best and to do something nobody else has ever done was something that was there."
Phelps, 27, said he is looking forward to golf, travel and sleeping late. He saw Big Ben on Sunday, for the first time since he arrived two weeks ago for the Olympics. He slept just four hours Saturday night, he said, his body primed for early-morning wakeup calls and training sessions.
"There will be no more staring at that black line for four hours every day," Phelps said. "I'm looking forward to moving on to the next chapter of my life.
"This is the first day of retirement. This is the first day of my new life."
ALSO:
Women's boxing makes its Olympic debut
London Olympics: What to watch for on Sunday
Serena and Venus Williams win gold in women's doubles
---
Get the latest on L.A.'s teams in the daily Sports Report newsletter.
You may occasionally receive promotional content from the Los Angeles Times.