Sochi Olympics: Ted Ligety is looking for medal in giant slalom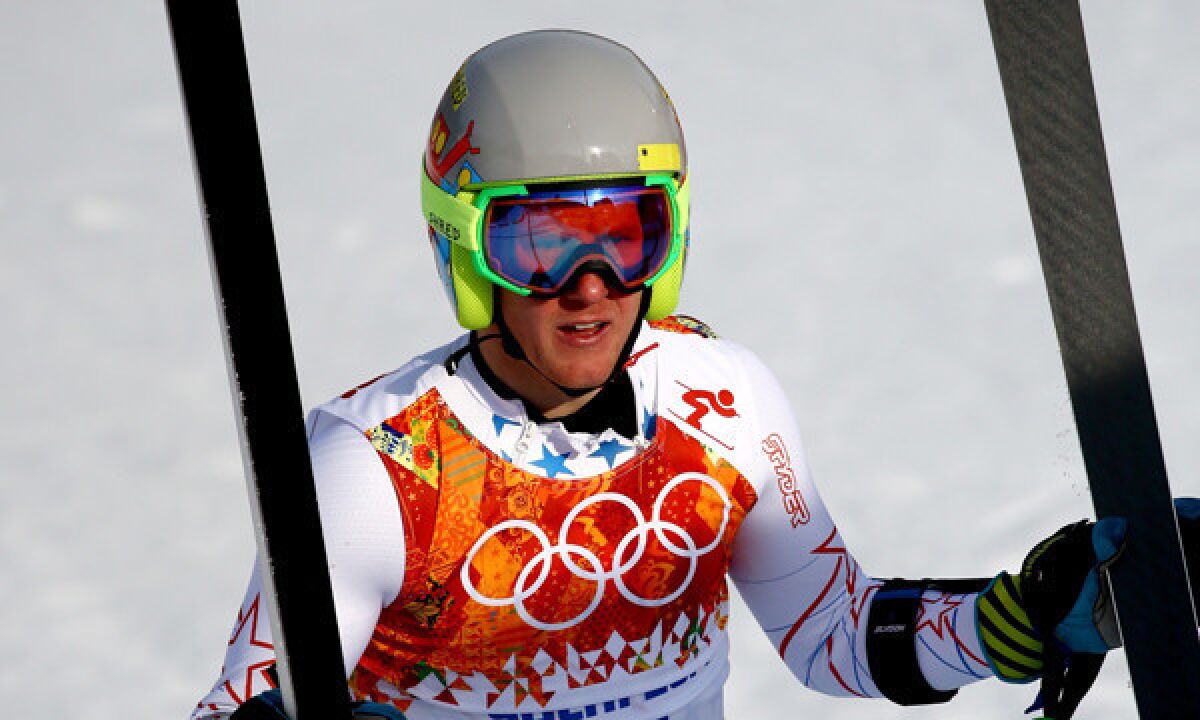 SOCHI, Russia — Ted Ligety's biggest contribution to the Olympics so far has been helping teammate Bode Miller and Andrew Weibrecht win medals
Ligety had a terrific trip Sunday down the super-giant slalom course except for one huge mistake between Bear's Brow and Lake Jump.
Ligety ended up 14th but radioed important information to Miller.
FRAMEWORK: Best images from Sochi
"He left a great course report to Bode," U.S. men's Coach Sasha Rearick said after the race. "Bode threw it down harder. Where Ted made a mistake Bode skied that great."
Miller tied for the bronze.
Weibrecht, in the same race, stunningly won the silver in part because he nailed the very technical top part of the course.
Before the Olympics, Weibrecht honed his turns and technique by skiing with Ligety in Austria.
Ligety is happy to be a team player, but he didn't come to Sochi to be a forerunner or part-time coach.
Ligety came here to win — big.
At last year's world championships in Austria, he won gold in the super combined, super-G and giant slalom.
So far at Sochi, though, Ligety has struck out in two events.
He didn't race the downhill but had a real chance for a medal in super combined before a tentative performance in the slalom. He finished 12th.
"I could have gone way, way harder, I respected the course too much," Ligety said. "To put it simply, I choked, for sure."
Ligety skied much better in the super-G but said his mistake cost him at least a second, which would have meant at least the bronze. He ended up 1.34 seconds out of first.
Ligety is the favorite entering Wednesday's giant slalom, an event he has mastered and dominated.
Since finishing ninth in giant slalom at the 2010 Vancouver Olympics, Ligety has taken giant slalom to another level.
He has won 10 of his last 15 races.
Ligety won the last giant slalom race before the Olympics, in Switzerland, by 1.51 seconds. That's almost like winning the mile by a lap.
Ligety caught a break this week when Norway's Aksel Lund Svindal, citing allergies and fatigue, pulled out of the last two events. Svindal won bronze in the giant slalom at Vancouver.
Plenty of other racers, though, will be looking to extend Ligety's losing streak in Sochi.
The Austrian men are eager to avenge their poor showing in Vancouver, where they failed to win a medal in any event.
Marcel Hirscher figures to be Ligety's biggest threat as he looks to win Austria's fifth Olympic giant slalom title. Hirscher has finished top three in all six World Cup giant slalom races this season, winning twice.
Another challenger will be Alexis Pinturault, looking to become the first Frenchman to win the giant slalom since Jean-Claude Killy in 1968.
Pinturault is ranked No. 2 in World Cup giant slalom. Ligety said he skied timidly in the combined slalom after he saw Pinturault, a gate specialist, crash. Ligety thought if Pintaurault couldn't finish the slalom, it must be difficult.
Also joining Ligety in the giant slalom field will be Miller, a real wild card in the event. Miller won giant slalom silver at the 2002 Salt Lake Games but hasn't won a World Cup giant slalom since 2005 and, in advance of the Olympics, did not finish his last four giant slalom starts.
Miller, at 36 and in his final Olympics, has a better chance to win a medal in giant slalom than in Saturday's slalom.
Miller has skied well in Sochi and one more medal, his seventh, would move him past speedskater Bonnie Blair into sole possession of second among U.S. Winter Olympic athletes. Only short-track skater Apolo Ohno, with eight, has more.
Twitter: @dufresnelatimes
Get the latest on L.A.'s teams in the daily Sports Report newsletter.
You may occasionally receive promotional content from the Los Angeles Times.